What's your favorite potato?
For me, my favorite is hands down any potato wedge, country style potato, or fries shaped potato made on my Pampered Chef Stone Bar Pan! If you don't have a stone pan with edges, any sheet pan will do to make these. But, the oven potatoes made on a stone baking sheet come amazing because the pan is seasoned. These Seasoned Oven Potatoes are incredible for breakfast or dinner, although many times at our house, these are only seasoned with salt and pepper and are equally as delicious. Always be sure to use gluten free certified spices (I use McCormick Schilling brand) if you need certified gluten free and make sure your pan is also free of gluten.
~Laura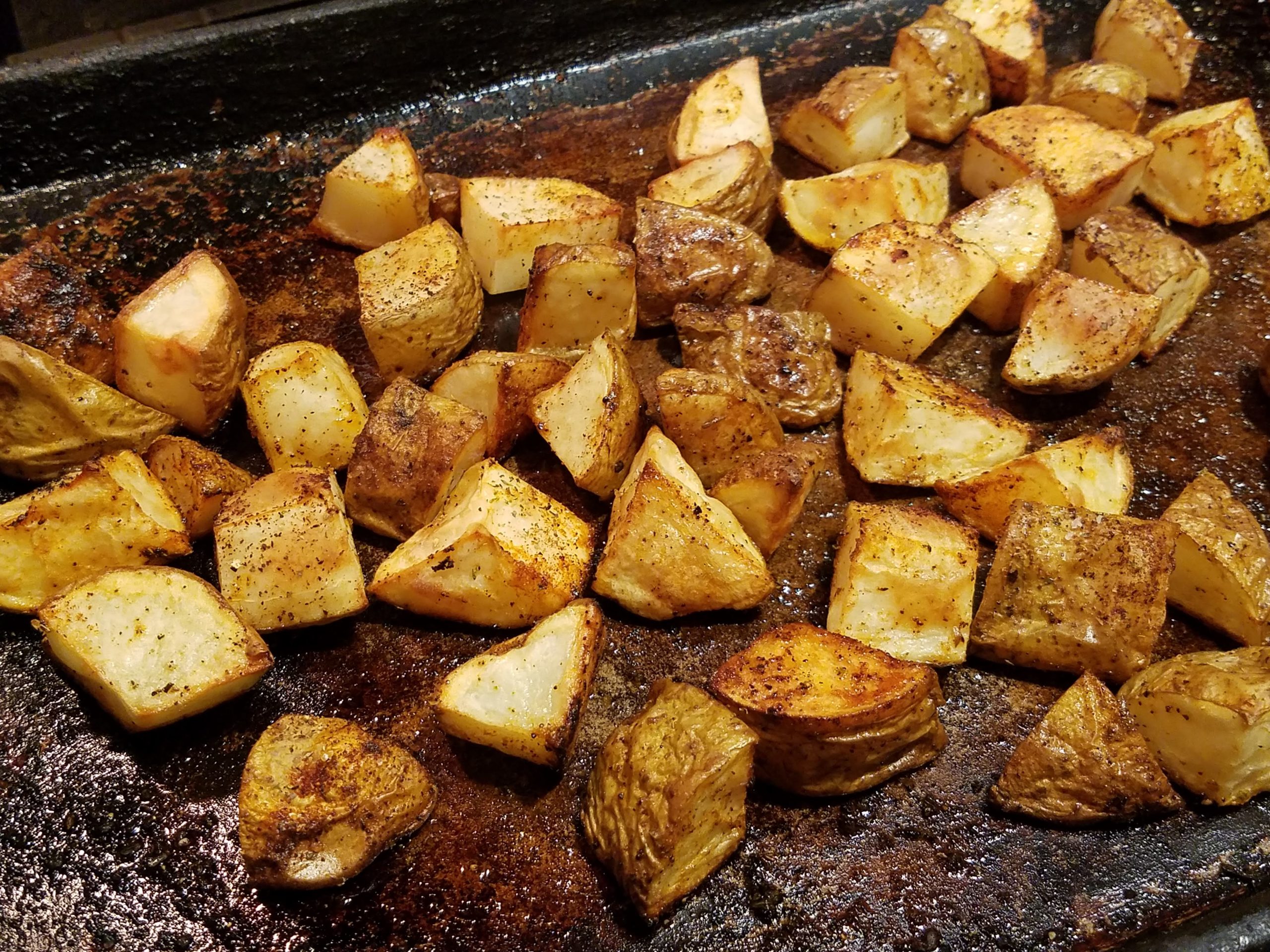 Seasoned Oven Potatoes (Gluten Free)
Ingredients
3 – 4 medium russet or golden potatoes, washed with skins on, cut into 3/4" wedges

1 1/2 tablespoons of extra virgin olive oil or avocado oil

1/8 teaspoon garlic powder, gf

1/4 teaspoon paprika

1/4 teaspoon chili powder or ancho chili powder

1/4 teaspoon oregano

3/8 teaspoon salt

Crushed black pepper

A pinch of crushed red pepper or Aleppo pepper, optional
Instructions
Preheat the oven to 425 degrees F.

Lay the potato pieces out evenly on your edged baking sheet or stone bar pan. Drizzle with olive oil. Sprinkle with the remaining ingredients and stir with your hands to coat the potatoes. Bake for 35-40 minutes until golden brown.

For the stone pan, no need to turn these midway through cooking because both sides will brown during the cooking, but for a metal sheet you may want to flip them over to brown the other side.