Time to boost up your immunity with some green ginger and cucumber juice! Loaded with vitamins and healthy ingredients, this is sure to help you feel a bit more energetic! The ginger is proven to aid in nausea or digestion, as well as boost your immunity against colds or sickness, reduce inflammation, and aid in better cardiovascular health, just to name a few of its health benefits. The spinach is high in vitamins and minerals, which aid in bone health and reducing inflammation and disease. The lemon is great for your skin, great for hydration, a good source of Vitamin C, and has been known to support weight loss and prevent kidney stones. The cucumber, well, it mostly just makes it taste better! No, not really! Cucumber and apple are both packed with vitamins and contains fiber.  Cucumber also has many antioxidants and they are good for hydration, and contain lots of Vitamin K, which is good for bone health. The apple is great source of fiber, great for cardiovascular health, and reducing the risk of diabetes. I don't happen to have a juicer, so adding the water and processing in the Vitamix, then straining, works well.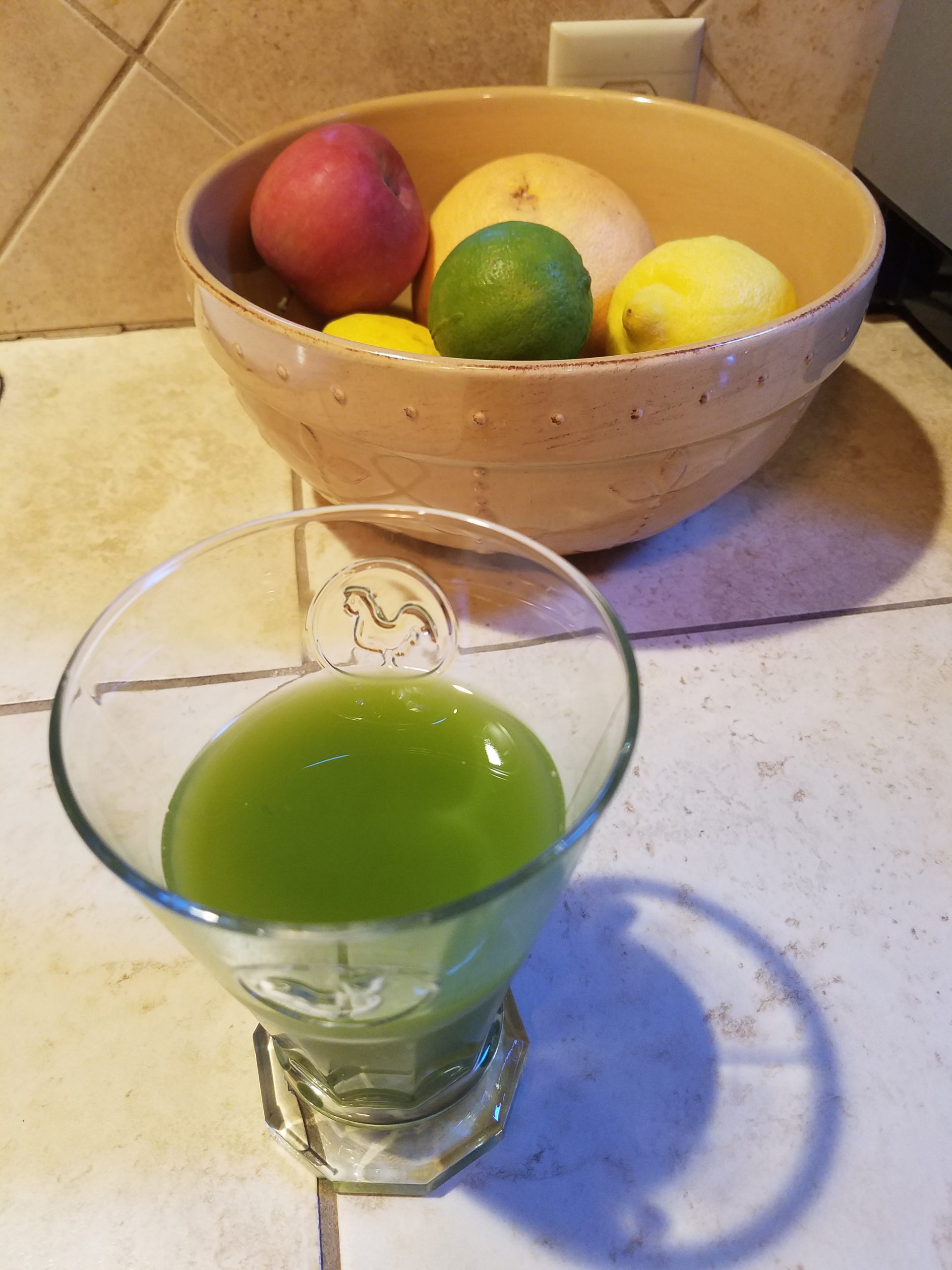 Green Ginger and Cucumber Juice
Ingredients
1 1/4 cups

water

2 large handfuls

spinach

approximately 2 cups

1 or 2 , 3/4" buds

ginger

peeled and cut into pieces, to taste (ginger can be a bit strong for some)

1 large

apple

washed, skin on, cut into quarters

1 large

cucumber

washed, skin on, cut into chunk

juice from 1 lemon
Instructions
In a Vitamix, or other blender, add all the ingredients in order, cover and and blend on low for 30 seconds, then increase to high and blend until smooth, tamping down as needed to process completely., for 1 minute. 

Strain the pulp out by running juice through a sieve.   Keeps refrigerated for 1 or 2 days. You may for more fiber, choose to leave in a small amount of the pulp.  Best when very cold, either over ice or refrigerated.