Pizza Making and Pizza Sauce
Pizza sauce can make or break a pizza in my opinion. Of course the dough is important too! But the sauce is equally as important! We have had the worst sauce, the simplest sauce, the "no flavor" sauce, too much sauce, too little sauce, sauce that seemed to be just "ketchup", also.
This one whips up very quickly which is nice. Even after enjoying multitudes of pizza pies at pizzerias in Italy, this one, similar to what my Italian family has made over the years is still the one my family prefers. Even our granddaughter Maddie loves it!
For a thick Sicilian style pizza, I will always put a heavier amount of sauce and for a thinner crust, I will put less and also make the consistency of the sauce thinner also. When baking pizza in a pizza oven, we find it cooks better with a smaller amount of sauce and less toppings. This sauce has so much flavor and is so delicious, I could just enjoy it by taking a hunk of bread (gluten free) and dip it generously in the sauce. Yum! But, if you want a great gluten free pizza dough, try Laura's Favorite Gluten Free Pizza Dough recipe.
And another tip, you don't ever have to add sugar to pizza sauce. Just add some basil to impart sweetness to your sauce, then be sure to add plenty of oregano also.
~Laura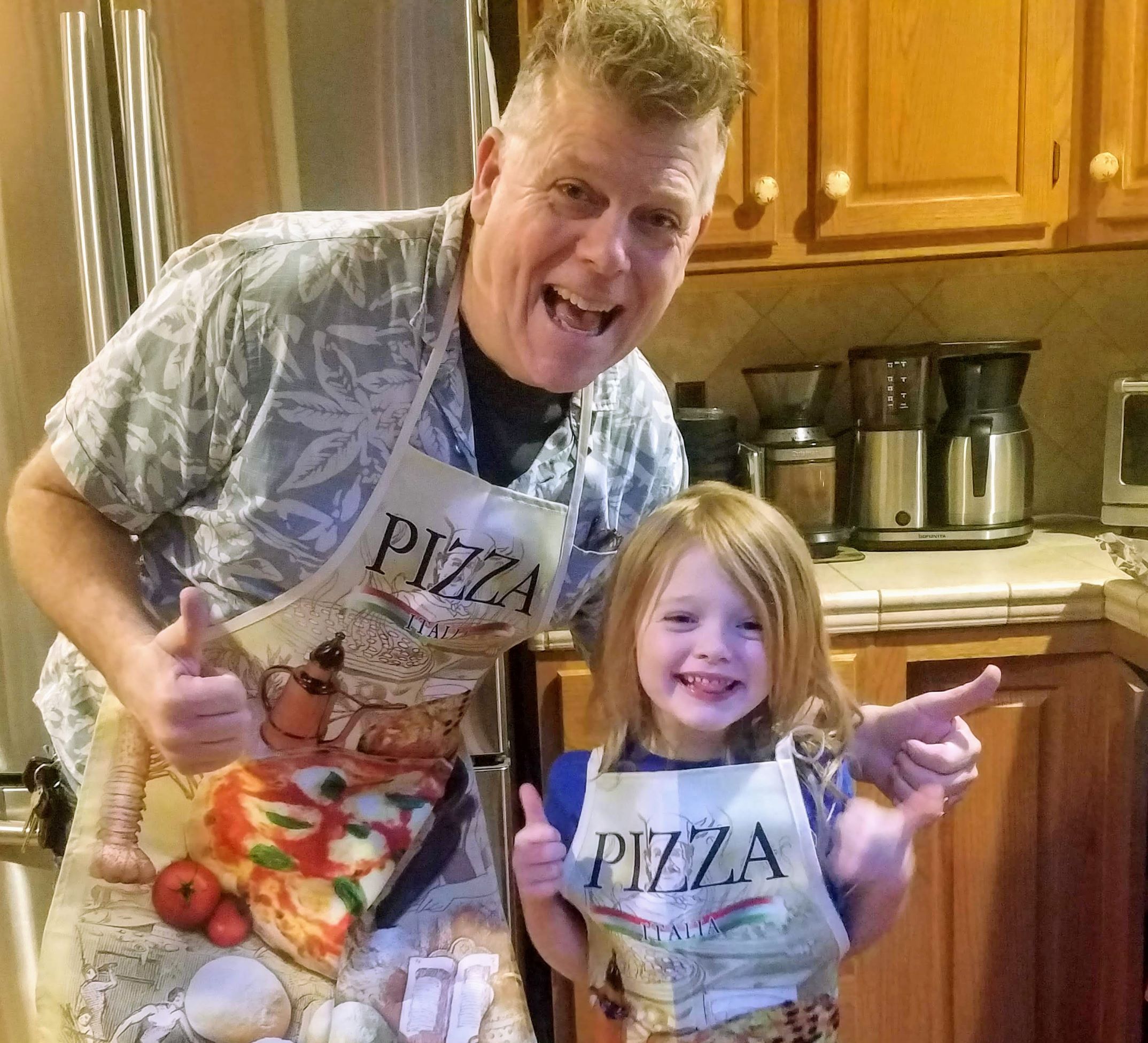 Best Easy Pizza Sauce
Ingredients
2 Tablespoons of extra virgin olive oil

⅛ cup white onion, finely minced

3 – 4 garlic cloves, crushed or finely minced

2 – 6 oz. cans unsalted, no sugar, tomato paste

¾ – 1 cup water

½ teaspoon of dried basil, gf

½- ¾ teaspoon of dried oregano, gf

5 – 6 basil leaves, torn

Salt to taste ¼- ½ teaspoon
Instructions
Heat the olive oil in a medium 3 or 4 quart saucepan over high heat. Add the onion and a ¼ teaspoon of salt and lower the heat and stir often to keep from browning. Cook until the onion is very soft. Add the garlic and stir for 30 seconds.

Add in the tomato paste, 1/2 cup of water, dried basil and oregano. Simmer over very low heat for 8-10 minutes, stirring often. Add an additional 1/4-1/2 cup of water for the desired sauce thickness. Stir in the torn basil leaves and cook for 3-5 more minutes. Add additional salt to taste.

Let the sauce cool to room temperature before topping your pizza. Or refrigerate up to a week or freeze for several months. When ready to use, after refrigeration or from the freezer, always bring to room temperature before topping your pizza. Never top pizza dough with cold or hot pizza sauce as it can make your dough soggy and affect the yeast from rising properly. The sauce can be kept for 4 days in the refrigerator or several months in the freezer. Enough sauce for 3-4 large pizzas.
Notes
Try this pizza sauce on a few of our gluten free pizza doughs. You won't be disappointed. It has such amazing flavor! I often will double or triple the recipe when we have family and friend pizza nights or sometimes will keep several pint sized jars in the freezer for a very easy pizza night.