Jump to Recipe
Print Recipe
Chili Verde is generally made with pork, but our family loves this dish made with chicken. It's one of our family's favorites for making tacos, burritos, bowls, or tostadas.
Like chili verde, but made with chicken
This version is simplified, using canned diced green chilis and verde (tomatillo) salsa. Normally, I would use three large Anaheim chilis roasted until charred and then peeled and diced, plus 7-9 tomatillos, roasted and peeled, in place of the canned chilis and salsa verde. Otherwise, the recipe is pretty similar.
It's easy to make this dish for a crowd
You may also want to add an extra garlic clove or an additional quarter of a cup of minced onion, since you aren't using salsa, which has more of those flavors. This dish is so loaded with flavors. It's perfect to double or triple for a crowd and is easy to keep hot in a crock pot. It's also very easy to make and is actually even tastier if you cool, refrigerate and reheat in a skillet the following day! This makes it super easy for fiestas or parties. Make it in advance and the flavors are actually accentuated sitting overnight.
Keep the ingredients in this recipe on hand for an easy stove top meal. I tend to make this dish when it's hot out.
How to serve it
I love it in a bowl, with black beans, tomatoes, avocado, and lettuce or cabbage. It doesn't have an abundance of spice, but yet just enough, but if you like it very spicy, add another jalapeno near the end of cooking (after you taste it). Or serve with more diced jalapenos, guacamole, Pico de Gallo, or salsa.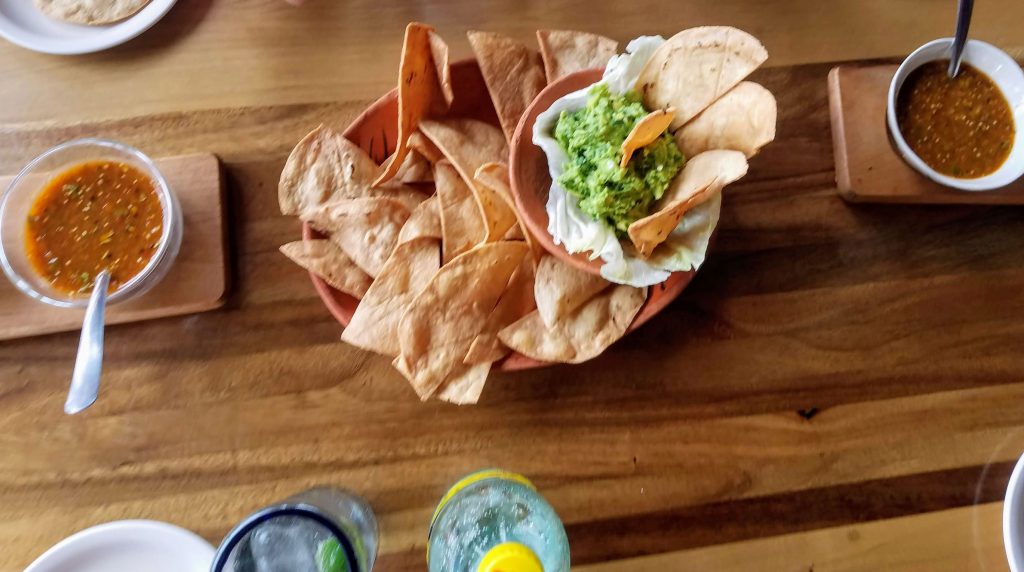 You can use boneless chicken breasts, but chicken on the bone gives this dish more flavor stewing with the sauce. You will want to be sure to remove the small rib bones before you start cooking. Then halfway through cooking remove the bones from the chicken and continue cooking.  
~Laura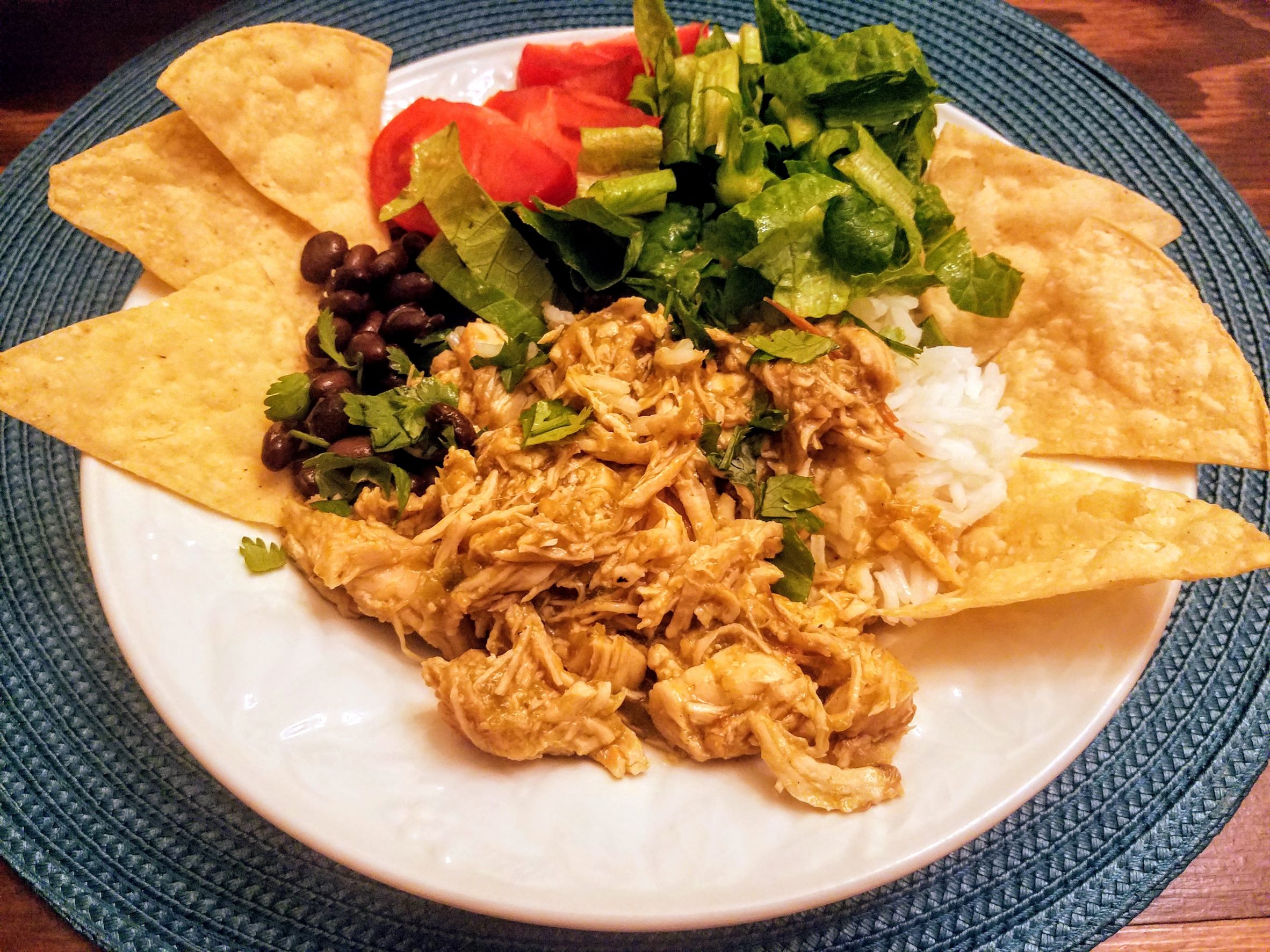 Easy Chicken Verde (Gluten Free)
A very simple and delicious Mexican flavored chicken. Serve this chicken in burritos, tacos, bowls, or on tostada shells, always topped with your favorite ingredients!
Ingredients
2 large chicken breasts, bone in, rib bones removed

Salt and pepper

2 tablespoons of olive oil

¼ cup minced white or yellow onion

6 large cloves garlic, minced or crushed

1

7 oz. can Embasa Salsa Verde, gf

1

7 oz. can La Victoria Diced Green Chilis Fire Roasted Mild, gf

1 jalapenos or 1 small anaheim pepper, diced and seeds removed

¼ cup La Victoria Green Taco Sauce, mild

½ cup water

5-7 mini heirloom or cherry tomatoes, or 1 large roma tomato, diced

Salt to taste

More diced jalapeno to taste
Instructions
Salt and pepper the chicken breasts. Heat a large skillet or cast iron pan with a tablespoon of olive oil. Saute the chicken breasts until brown on all sides. Move the chicken breasts over to one side of the skillet.

Add another tablespoon of olive oil and saute the onion for a few minutes. Add the garlic and saute for another thirty seconds.

Pour in the salsa verde, taco sauce, diced chilis, diced tomato, and diced Anaheim or jalapeno pepper. Simmer on low for 1 hour, covered.

Remove the chicken to a board and cut into 1 ½ inch cubes, cutting off the bone.

Return chicken cubes to the skillet and continue cooking on low simmer until very tender, about ½ -1 hour more.

Clean the cutting board before removing the chicken with a slotted spoon to the board and shred the chicken with two forks or a knife and fork. If the sauce is too liquidy, remove the cover and turn the heat up to reduce the sauce, before adding the chicken back in.

Add the chicken back to the pan and simmer a few more minutes on low. Add additional salt as desired and diced jalapeno for more spice.  Simmer a few more minutes on low.

Serve with tortillas, or in a bowl, with rice and whole pinto or black beans, avocado, cilantro, sour cream, shredded lettuce, diced or sliced tomatoes, pico de gallo, or diced jalapenos.
Notes
To serve the next day, cool thoroughly before storing in an airtight sealed container in the refrigerator. Reheat in a covered skillet, with a small amount of water over low heat.