Jump to Recipe
Print Recipe
These Charred Green Beans are one of our favorite vegetables to serve! They are cooked quickly by blanching or in the microwave, and then they are tossed into a very hot skillet with a little olive oil. Char them a bit before adding the sliced garlic, cherry or baby tomatoes, or if you prefer some slivered or sliced almonds to toast and compliment the beans. We love this side with our Roasted Rustic Tomato and Garlic Bruschetta. We enjoy these as "tapas" (often with a glass of wine on the deck) and literally it's the best dinner ever!
~Laura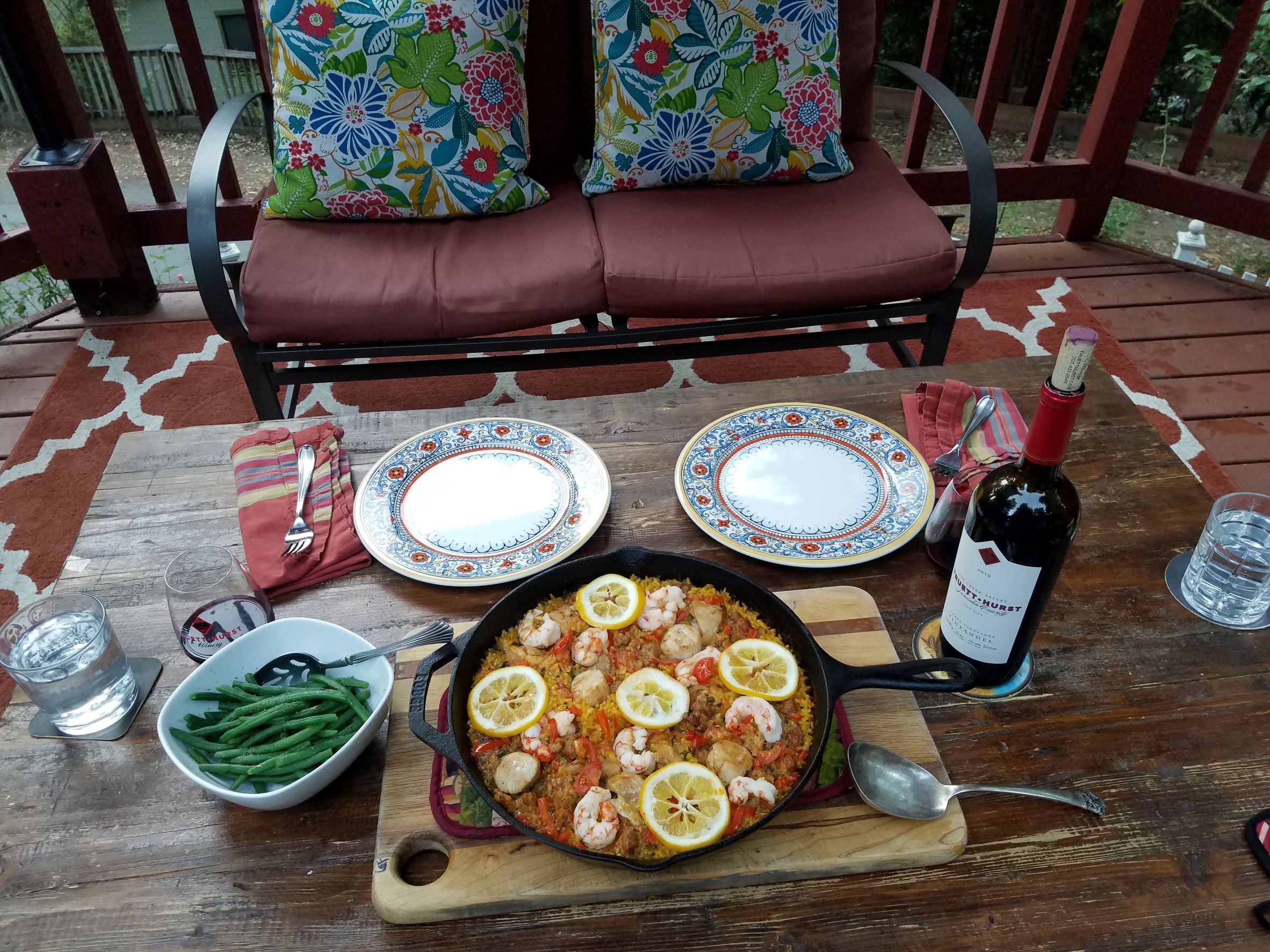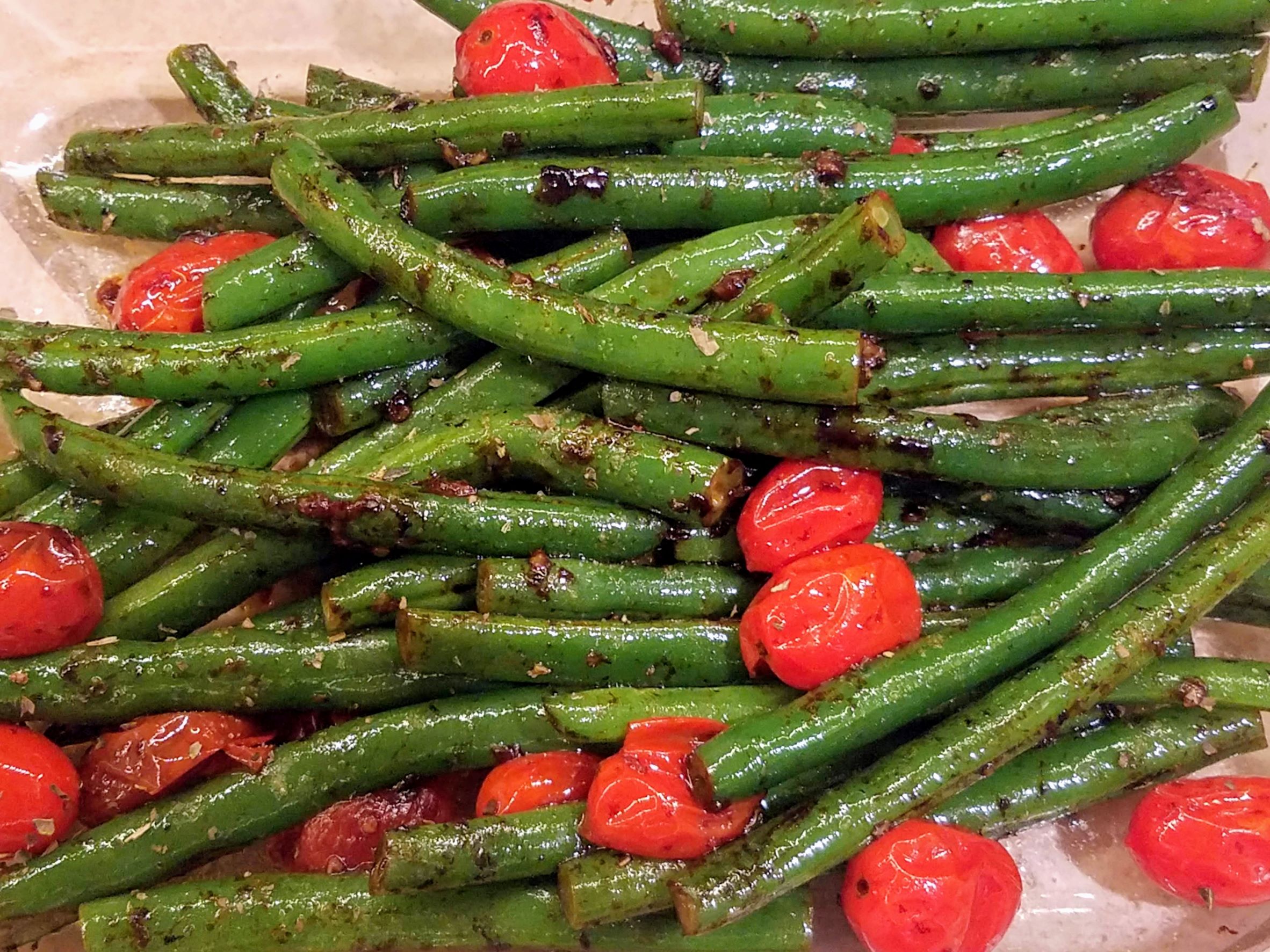 Charred Green Beans (Gluten Free)
Ingredients
1 pound of green beans

1- 2 tablespoons olive oil or avocado oil

1-3 cloves garlic, sliced or minced**

8 oz. Mini Heirloom, Cherry, or Mini Plum Tomatoes, optional

Salt and pepper to taste
Instructions
Prepare the green beans by washing and snapping or trimming off the cut end only. Bring 1 ½ cups of water to boil in a saucepan and add ½ teaspoon of salt. Prepare a bowl of water with a few ice cubes and set aside.

Add the beans to the saucepan when the water is boiling and cook for 3-5 minutes until slightly tender but still crisp. Test one before removing. Drain the beans quickly and add to the prepared cold water. Let sit until cool. 

Drain the water off the beans. Heat a skillet or cast iron with the olive oil or medium high or high heat. Add the green beans once the oil is very hot. Saute or char the beans for 4-5 minutes, stirring often, until charred but still crisp. Add additional salt and pepper to taste. Lower the heat to medium, and add the garlic slices and stir to coat in oil. Continue stirring and cooking until the garlic is beginning to turn golden brown, another minute or so. 

**For a variation, you can add a cup of rinsed and dried mini heirloom, cherry, or mini plum tomatoes into the skillet and saute for 8-10 minutes over medium heat before adding the green beans. It's delicious with tomatoes, green beans, and garlic. The sugar in the tomatoes will caramelize making a perfect contrast to the beans.

For another variation, omit the garlic and add sliced raw almonds near the end of cooking. If using toasted almonds only add for the last 30 seconds of cooking time.

** For a no boil version: Add the green beans to a large microwave safe bowl. Add an ¼ cup of water and cover with a lid or plate. Microwave on high for 1 minute 40 seconds. Stir and microwave for an additional 20-30 seconds as needed. Beans will be slightly tender and still crisp. Drain water and add the beans to a cold water bath to keep your color bright. Proceed to  the step of charring the beans in oil in a hot skillet.
Notes
These charred green beans have so much flavor and pair well with so many entrees. This is a family favorite! Try one of the variations on the recipe for a new twist, or just a heavy amount of cracked black pepper. Or try adding a new ingredient of your own!