When you have severe an allergy, you sometimes have to go without many of the foods you love.
Gluten Free recipes for everyone to enjoy!
That's one of the main reasons I'm committed to bringing you and your family the best of gluten free recipes. Restaurant quality recipes to serve your whole family or party so you don't have to worry about cross contamination.
Growing up in the California coastal city of Santa Cruz
Living on the coast in Santa Cruz, California we were spoiled with great fish and seafood. We often ate fried calamari and fish at one of our favorite restaurants, Riva, on the Wharf, for many years after we were married. Then, for me, no more calamari because I discovered my severe intolerance to gluten.
Now, there are a few places in our area that have a gluten free batter and a gluten free fryer! Hallelujah! Thank you, Shadowbrook Restaurant ❤❤. We love you!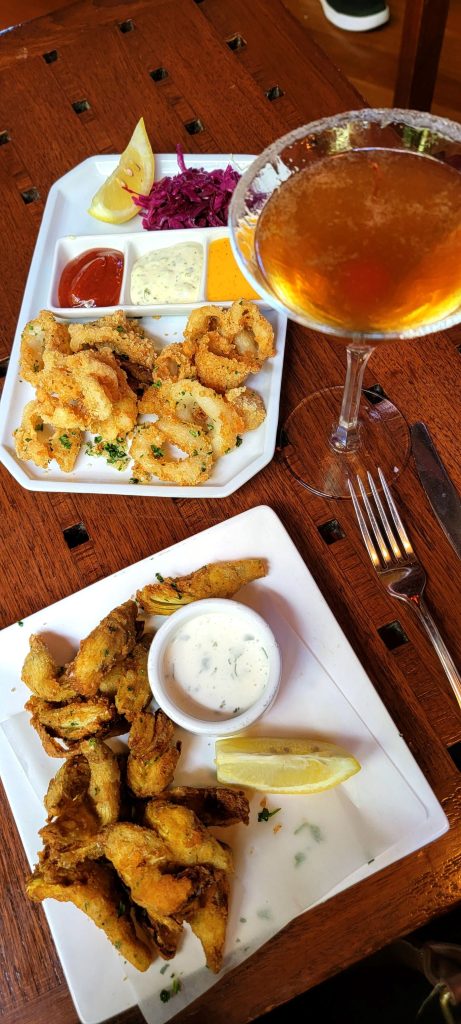 Shadowbrook Restaurant in Capitola, California, just above the Capitola Village, has an idyllic romantic setting. Complete with a trolley to get down to the restaurant, the walking garden path, multiple unique dining areas, outdoor patios, and the Rock Room for appetizers and drinks, this is the perfect spot for your special date night or other party event. The service and the food are both excellent!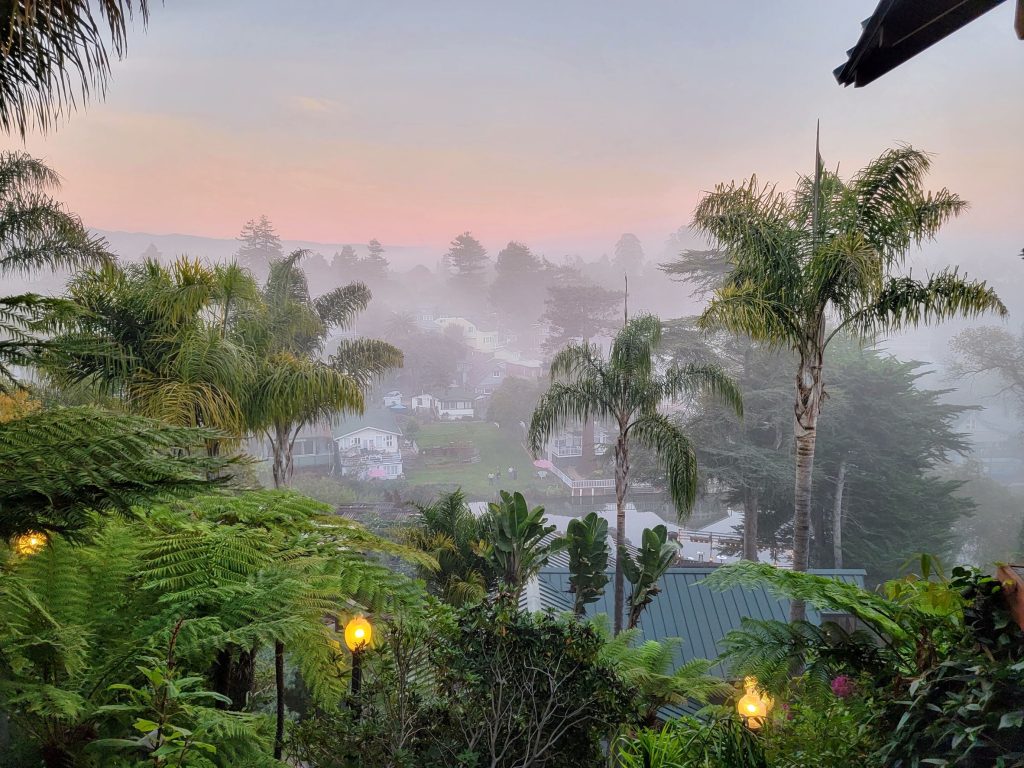 But if you don't live in the area, this dish is also fairly easy to make (easier if you have a fryer!). Check out the recipe below. This calamari is so crispy and tender!😋
You can easily make this at home. Just be sure to get some fresh calamari ( or frozen and thawed). I first made this using small size calamari cut into rings, calamari fresh from Whole Foods Market. Together with the tentacles, the rings fried up perfectly.
Use small calamari or calamari steaks for this recipe
Although delicious, the bites were quite small. So the second time we made these, we used 1/8″-1/4″ calamari steaks. Costco sometimes has these calamari steaks in their fresh seafood section. I like to freeze them into packages of 2 or 4 each for us to enjoy later.
We cut the steaks into 1/2 inch strips. Since a few were thicker, we first cut those in half first. This version of gluten free fried calamari was even better! A little more meat in each bite, but still so tender and the batter so crisp and light!
Be sure to use sparkling water or gluten free beer in the recipe for a crisp texture
I hope you enjoy these as much as we do! The batter is so easy to whip up. The trick here is the sparkling water. You could also use a gluten free beer. I didn't have any on hand so that will be next time.
What to serve with fried calamari?
I like to serve simple oven fries and a salad or steamed vegetable with this dish. If you want to have a whole seafood night, you might want to make Laura's Gluten Free Clam Chowder. This can be made in advance and sit for an hour or more, before adding the cream and clams to finish at the last minute.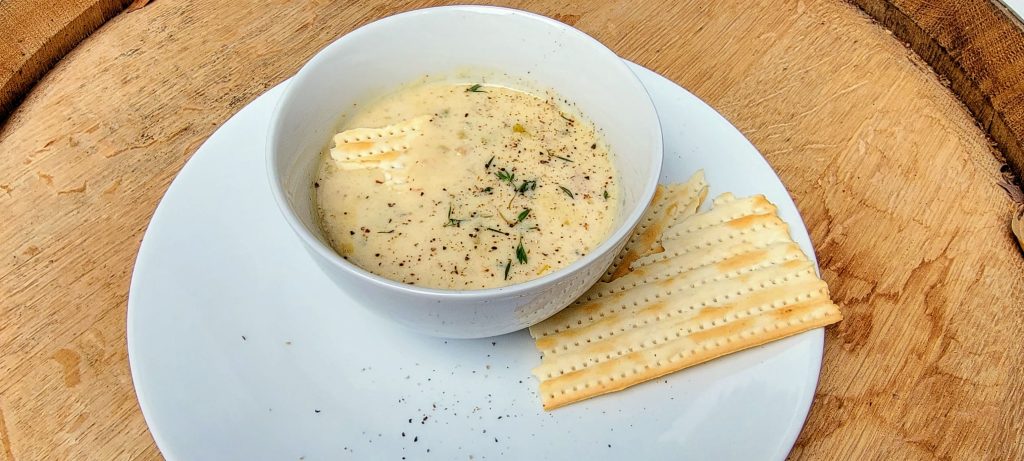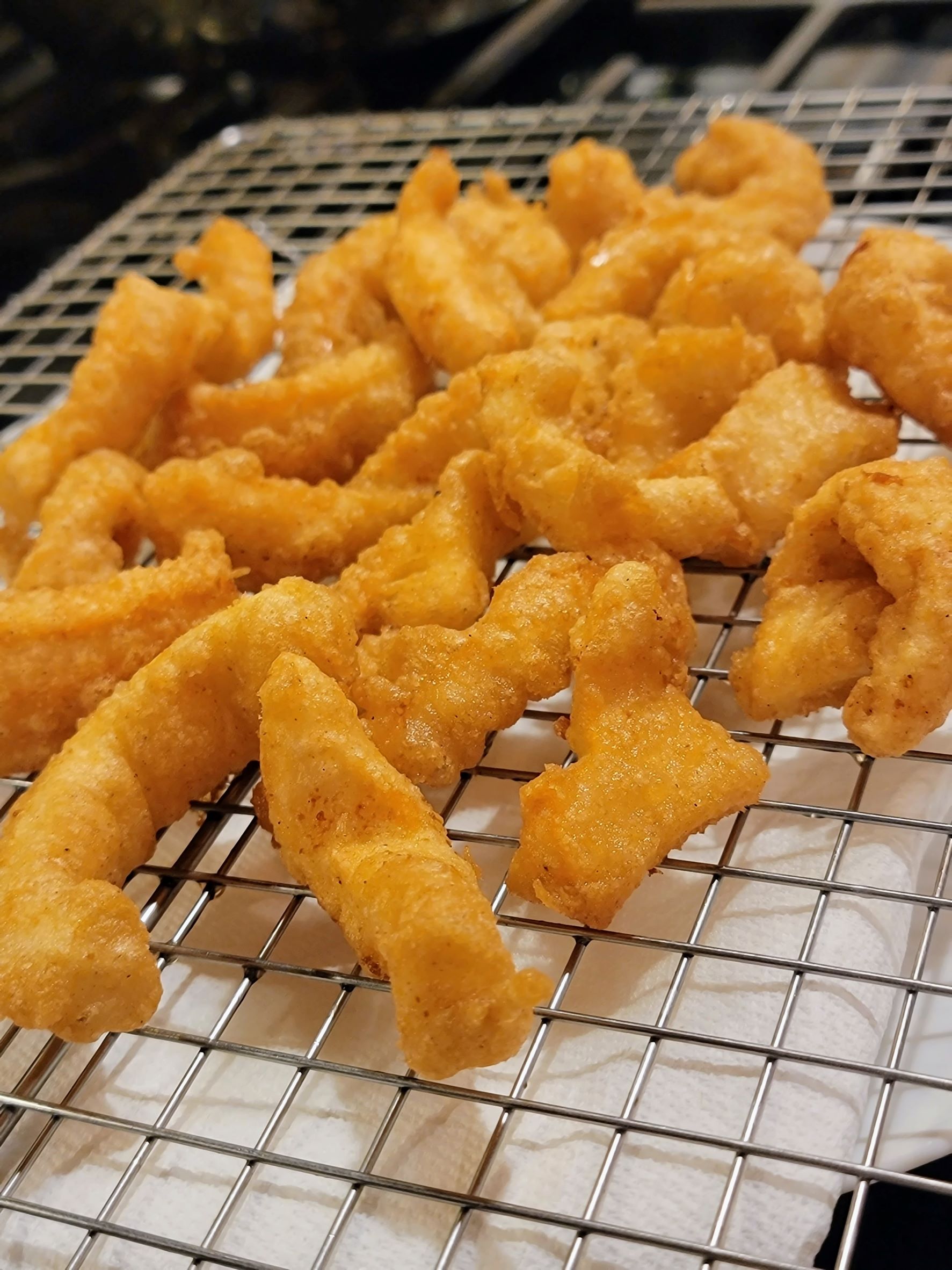 Crispy Battered Fried Calamari (Gluten Free)
Perfectly golden and crispy fried calamari with a gluten free batter. You never have to go without the things you love any more!
Equipment
1 Dutch oven, saucepan, or fryer
Ingredients
¼

cup

almond flour

gf

¼

cup

tapioca starch

gf

⅛

cup

brown rice flour

gf

⅛

cup

white rice flour

gf

⅜

teaspoon

Kosher salt

½

teaspoon

garlic powder

gf

¼

teaspoon

paprika

gf

½

cup

plus 1 tbsp sparkling water or gluten-free beer

1½-2

lbs.

calamari, rinsed and dried, cut into 1 1/2" x 1/2" strips

Cornstarch or potato starch, to coat

gf

⅜-½

teaspoon

Kosher salt

or ¼ teaspoon fine salt

1-2

quarts

vegetable oil, for frying
Instructions
Stir together in a small bowl, the almond flour, tapioca, rice flours, 3/8 teaspoon salt, garlic powder, and paprika.

Just before frying, while the oil is heating, with remaining salt, salt the calamari pieces. Coat well in cornstarch or potato starch.

Whisk the sparkling water or gluten free beer into the flour mixture.

When the oil is heated to 365-375° F, dip 1/3 of the coated calamari pieces in the batter. Shake off the excess. Fry until golden brown, turning to brown both sides. Remove to a wire rack over a sheet pan lined with paper towels. Keep warm in a 200-degree oven.

Continue to fry the remaining calamari in batches, adjusting the range to keep the oil at 365-375° F. Remove each batch when finished to the wire rack and to the oven to stay hot.

Enjoy with oven fries and balsamic vinegar (in place of malt vinegar) for gluten free.
Notes
I like to serve fried calamari with a good aged balsamic vinegar, since malt vinegar is very high in gluten. I happen to love the taste of malt vinegar, so balsamic is a second best for me. You can also serve this with tartar sauce, cocktail sauce or aioli.