This has to be one of the coldest months of May I can remember! Even here in the Santa Cruz Mountains, it has either rained, misted, been windy and/or cold almost every one of the past eleven days. Hence, the blog post being Gingerbread Mini Cakes. I know most people think of gingerbread for Christmas or fall, but any day works for me.
Especially if you have a bit of lightly sweetened whipped cream to top it, or a bit of lemon curd and a large spoonful of whipping cream to top it…. even better! I happen to have both in my fridge currently.
Gingerbread is happily one of the quickest and easiest cakes to whip up. You can literally just hand mix this cake batter in a large bowl. So, I did…It's in the oven currently. I wanted something sweet, and ginger happens to be a favorite flavor of mine. In my recipe, I use ground ginger, but you could replace with freshly grated. It's a little more intense flavor, but delicious either way.
Gingerbread that is gluten free can imitate it's non-gluten version quite easily. This one does have almond meal in it. I use it a lot in my baked goods.
(Updated 9/30/2023)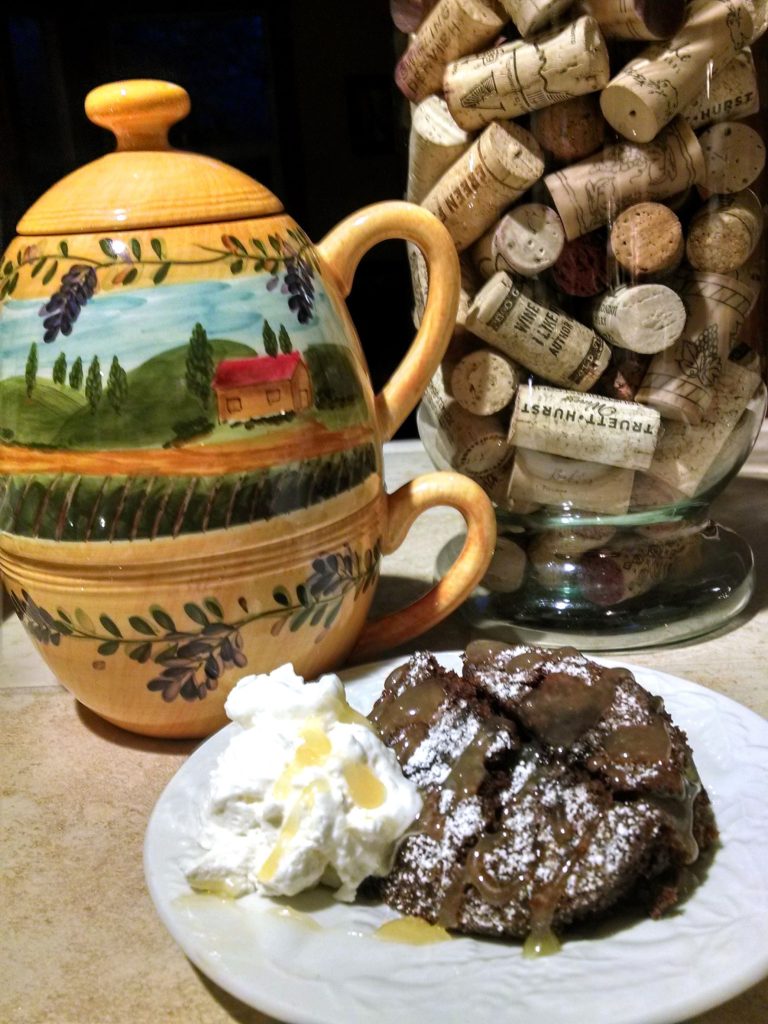 ---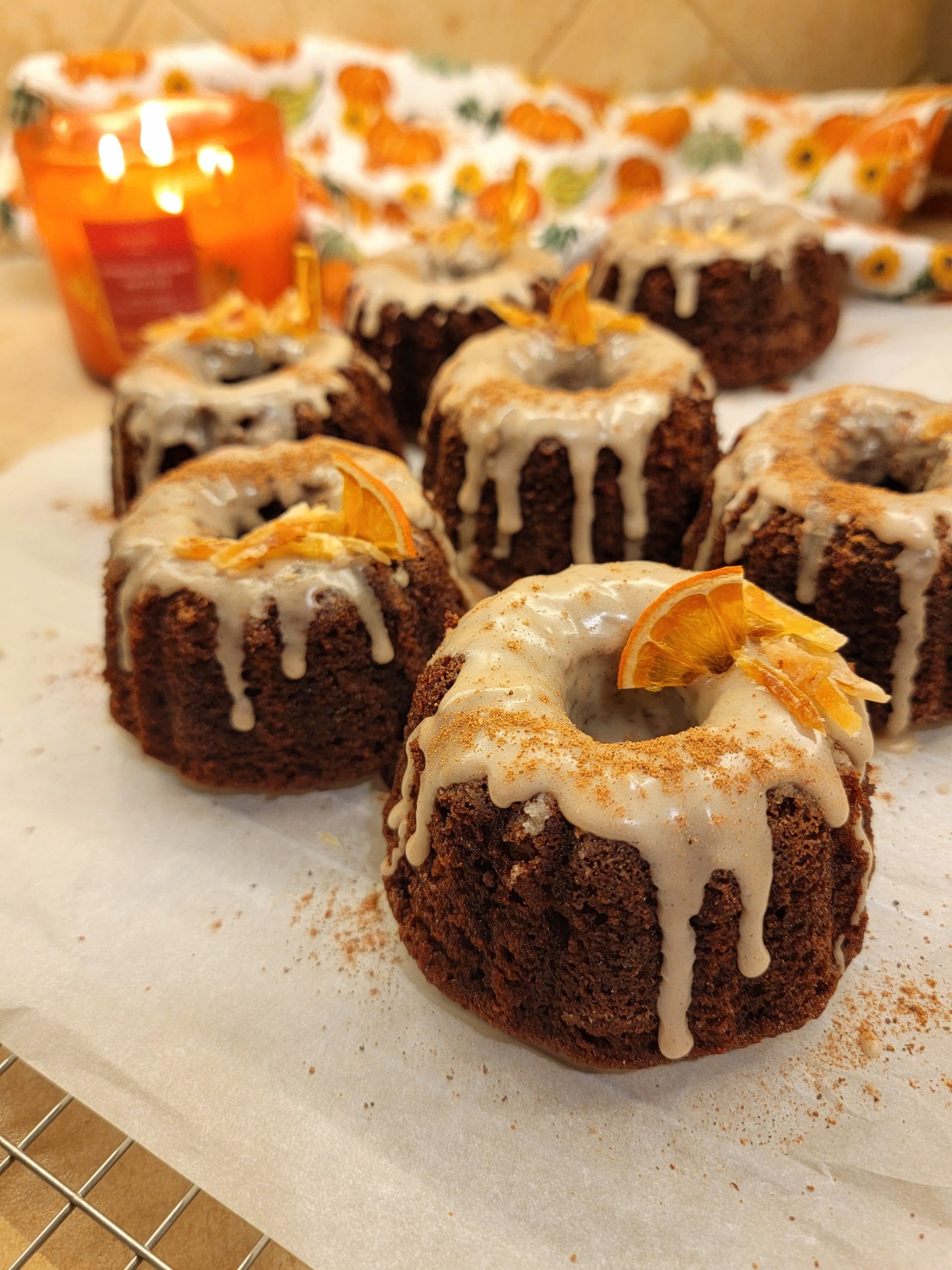 Gluten Free Gingerbread Mini Cakes (cupcakes)
Need a simple and satisfying dessert to whip up? Gluten Free Gingerbread Mini Cakes are moist with nice ginger flavor.
Ingredients
1/2 cup

white rice flour

gf

1/2 cup

potato starch

(not flour) gf

1/2 cup

almond meal

gf

1 1/4 teaspoons

baking soda

1/2 teaspoon

xanthan gum

2 1/2 teaspoons

ground ginger

gf

1/2 teaspoon

cinnamon

gf

1 heaping teaspoon

pumpkin pie spice

gf

1/2 teaspoon

salt

2 large

eggs

1/2 cup

brown sugar

1/2 cup

molasses

gf

1/2 cup

canola oil

1/4 cup

boiling water

1 teaspoon

vanilla

gf

powdered sugar

to sift on top once cool

lemon curd or whipping cream

optional, gf
Instructions
Preheat oven to 350 degrees. Grease your muffin tin or pan or line the muffin pan with papers.

Stir the dry ingredients together and add the wet on top and hand mix with a wooden spoon until well combined and smooth.

Spoon batter into prepared cupcake pans or a square 8 x 8 " greased pan.

Bake for 18-20 minutes or until a toothpick comes out clean. If making a cake, bake for 25 – 30 minutes. Let cool in cupcake pan or cake pan for 10 minutes, then remove.

Let cool in cupcake pan or cake pan for 10 minutes, then remove.

Sift confectioners sugar over each cupcake, mini cake or larger cake, or glaze or frost.
Notes
Best served warm with a spoon of lemon curd and a spoon of whipped cream on top. I usually serve the cake straight out of the cake pan, but it can also be inverted onto a rack or serving plate when slightly cool. Then dust with powdered sugar or glaze or frost with your favorite frosting.