We grew up eating shortbread and it's definitely a favorite of mine still (maybe this has something to do with my Dad being Scottish!) Walker's brand now makes a gluten free shortbread which is great tasting, which I first found in Scotland, but now is readily available in the United States. The great part of this recipe is that you can also use it for rolled cutout cookies, and I prefer it to any "sugar" cookie any day. With butter and brown sugar flavors, and the "short" crumbly and crisp texture, resulting from lots of butter and no eggs, how can you miss! It's sure to satisfy. This one is made with one of my favorite flours, Ryze Gluten Free Multi-Purpose Flour Mix, a blend of rice flours. The addition of tapioca gives the cookie a smoother texture. I usually do a combination of fingers and cutout cookies, to please everyone. I also usually roll mine 3/16″ thick for shortbread fingers and 1/8″ for cutout cookies, because they will hold their shape better.
Enjoy them while dreaming of Scotland ~ A few of my favorite sites we visited.
~Laura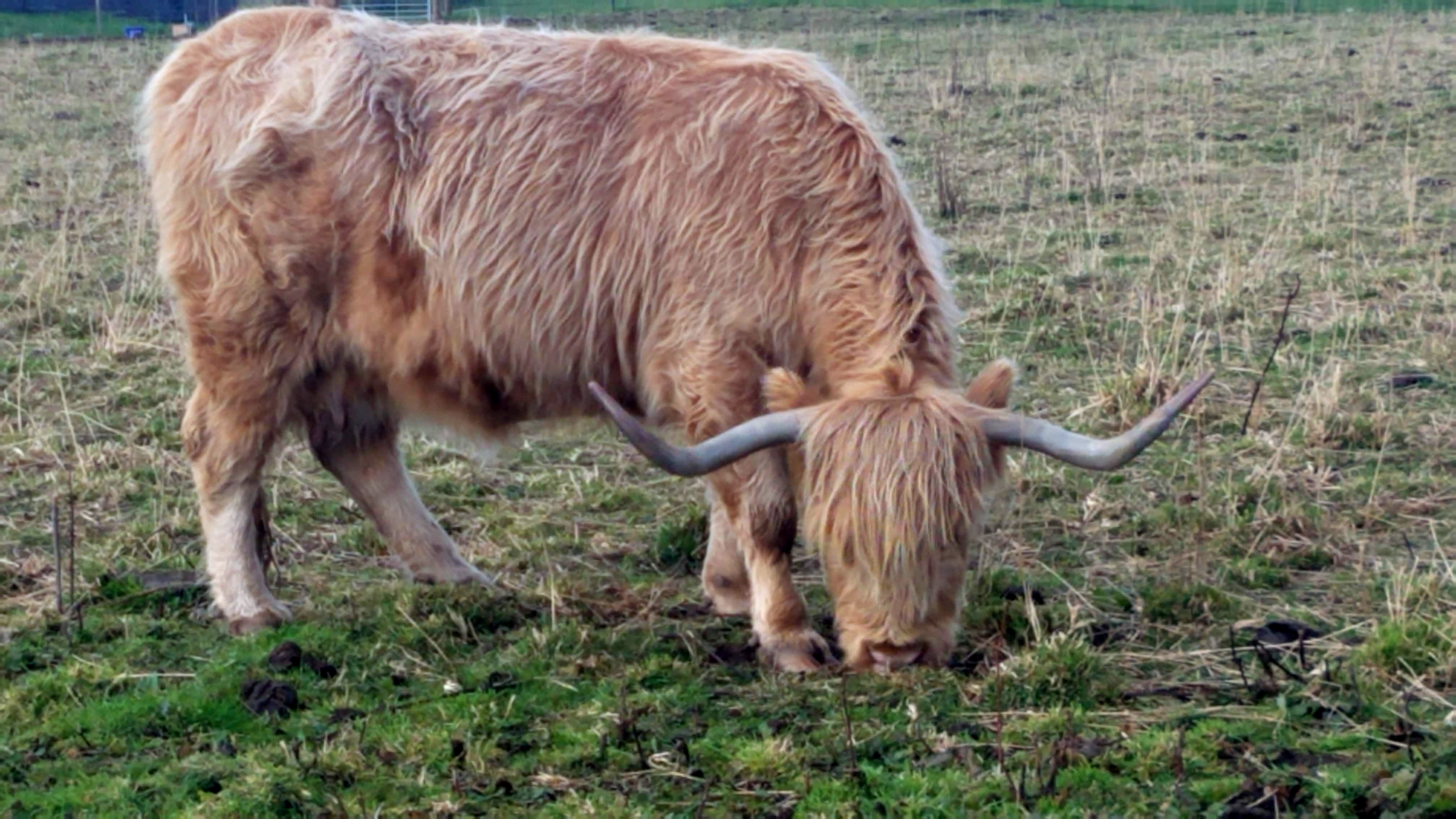 Scotland's Highland Cow (Hielan Coo) ~ I love these guys!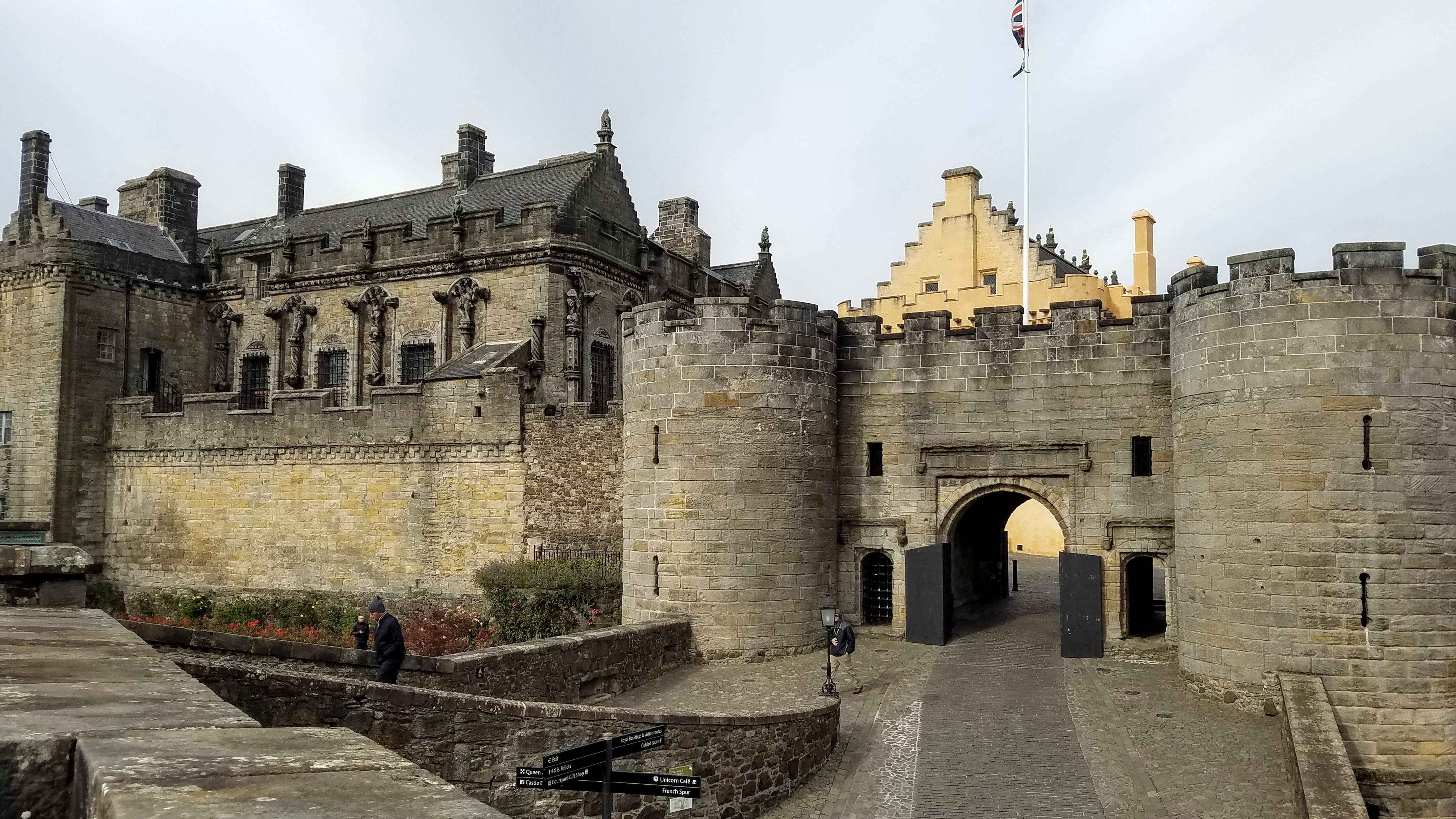 Beautiful and Historic Stirling Castle, Stirling, Scotland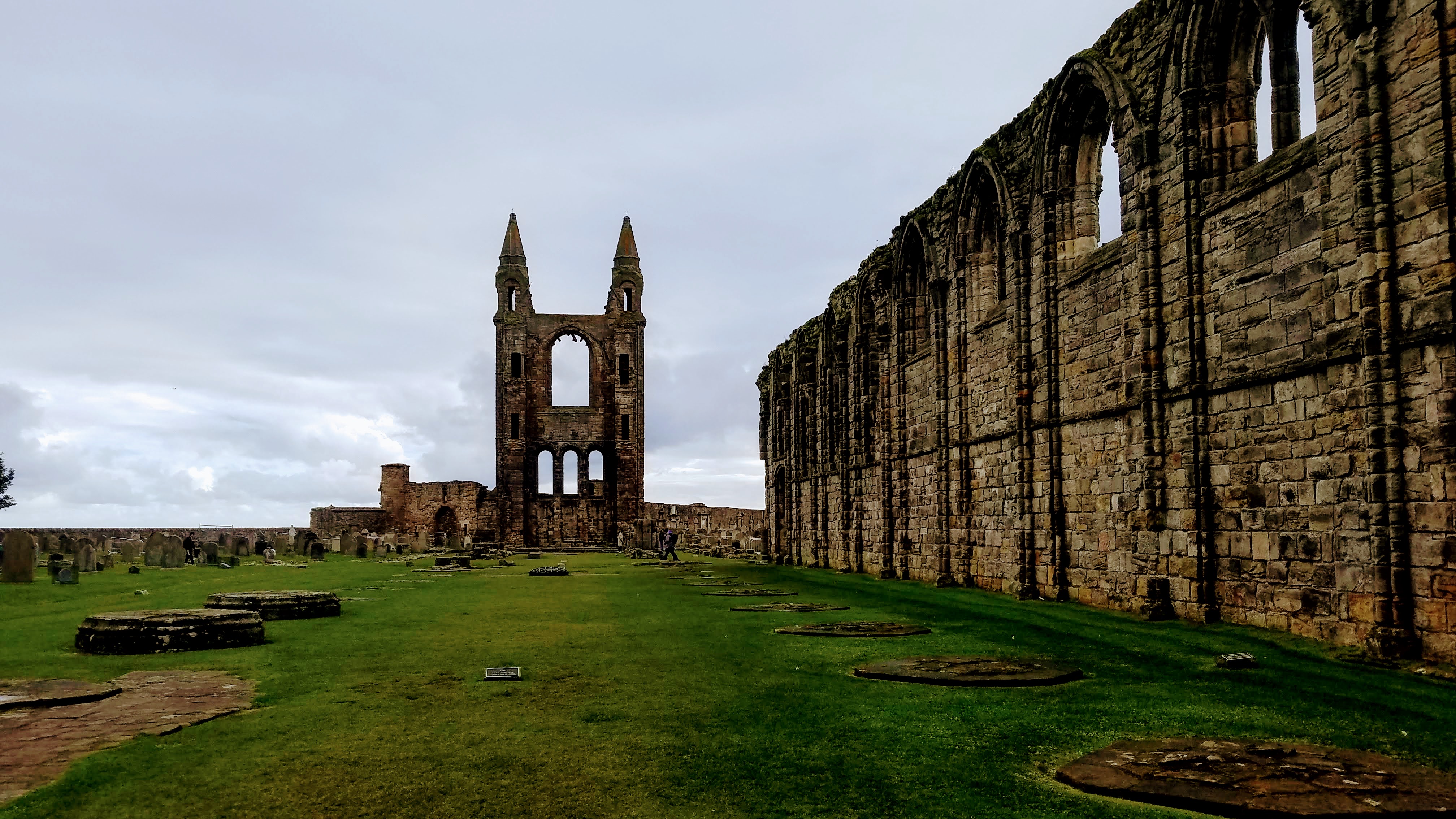 St. Andrews Cathedral Ruins, St. Andrews, Fife, Scotland
Gluten Free Shortbread Three Ways
Ingredients:
1 cup butter, unsalted, at room temperature and cut up
¼ cup white granulated sugar
¼ cup light brown sugar, packed
1 teaspoon vanilla, gluten free
1 ½ cups plus 2 tablespoons Ryze Gluten free multi purpose flour mix
½ cup tapioca starch, gluten free
1 pinch of salt
To Prepare:
In a mixer bowl of a stand mixer, or in a large bowl with a hand mixer, cream the butter together with the sugars, until pale and creamy. Add the vanilla. Sift together the the Ryze flour, tapioca starch, and salt. Add the flour mixture to the mixer, on low speed, and mix just until all the flour is incorporated. A food processor will also work by pulsing the machine to get a crumbly dough. Turn out and knead on a lightly floured (gluten free) parchment covered board for 2 – 3 minutes. Flatten to 2, 1″ discs. Wrap each in cellophane and refrigerate for 1 to 2 hours.
Preheat the oven to 325 degrees F.
For Shortbread fingers: On a lightly floured parchment or between two parchment pieces, roll a disc to 1/8" – 1/4" inch thick.
Cut into a rectangle 6 " wide for shortbread fingers, cutting into ¾" strips, and then cut the strips into two pieces 3″ long. Pierce each shortbread with the tines of a fork in three or four places. Using a spatula, place on a parchment lined baking stone or baking sheet, 1 inch apart. The baking stone will take on the longer side of baking.
Bake for 12-25 minutes or until light golden brown.**
For Cutout Cookies: On a lightly floured parchment or between two parchment pieces, roll the dough to 1/8″ thickness and use cookie cutters to cut out. Place carefully a minimum of 1 inch apart on a parchment lined sheet. Bake for 12-22 minutes or until light golden brown.**
Let the cookies cool on the pan for a few minutes before removing to a wire rack. Decorate with frosting piping or dip shortbread ends into melted dark chocolate and place on parchment for the chocolate to harden.
Store in an airtight container up to 2 days for best freshness.
These shortbread are delicious as bars, dipped in chocolate, or as cutout cookies.
**Baking time will vary depending on the type of pan you use and the thickness of the cookies. I love the stone pan, because it won't burn cookies, but it does take longer to bake them.