Gluten Free Tips and Travel (and Beautiful Places to Travel to)
Today, I want to talk about a few places we have visited and the gluten free food I found along the way. Carrying a Celiac or Gluten Free card when traveling abroad, in the language of the country, can help tremendously when there is a language barrier. The cards can be purchased online, and I just saw cards in the pages of the Gluten-Free Revolution: Absolutely Everything You Need to Know about Losing the Wheat, Reclaiming Your Health, and Eating Happily Ever After, by Jax Lowell, a book with so many practical helps and tips for the gluten free person or their family. My father-in-law gave this book to me and it's filled with so many resources, from tips for living gluten, professional medical helps, to her recipes and also those of world renowned chefs. If you have been diagnosed with Celiac disease or a gluten intolerance, or are just trying to eat this way for health reasons, check it out. Jax Lowell talks about things that I have found through trial and error in my living gluten free for about 17 years (and being misdiagnosed and being sick much of my life before that). She talks about things that I have felt or discovered over the years, but sound like I am slightly crazy when I tell others.
My husband and I love to travel, and eating in restaurants or two or three weeks at a time is certainly not ideal for me, in any country. But in many countries we have visited, it was very easy to eat gluten free, in fact much easier than eating without gluten in the states. We often try to stay in a place that has a small kitchen so we can cook some, which helps hugely. That way, I can control my food intake a bit, usually starting with breakfast we make. Often for lunch we make a picnic, but of course you have to be able to shop and know that the purchased items are gluten free. I don't have a dairy allergy, so cheese is often a good bet, and meats are harder to find. But fruit and my own packed crackers, nuts, jerky, or dried fruits are also easy to pack from the states.
In Spain, we found so many choices for gluten free food. I had the phrase "Sin Gluten" well memorized, although I did not bring along a gluten free card. From Madrid to Granada, and Ronda, pictured here, to Sevilla, we found wonderful foods that were gluten free: paellas, pork cutlets, and cafes that offered gluten free items.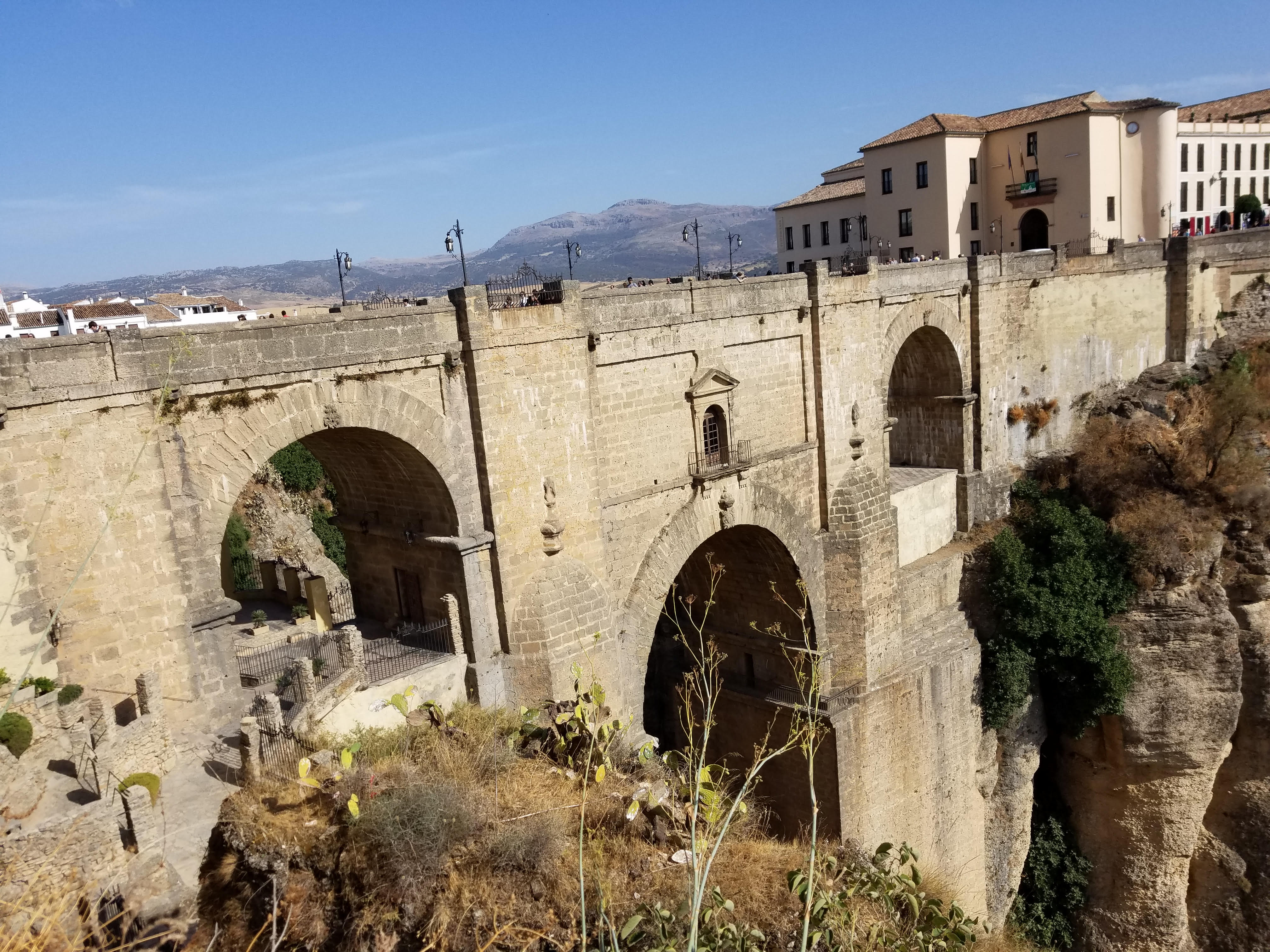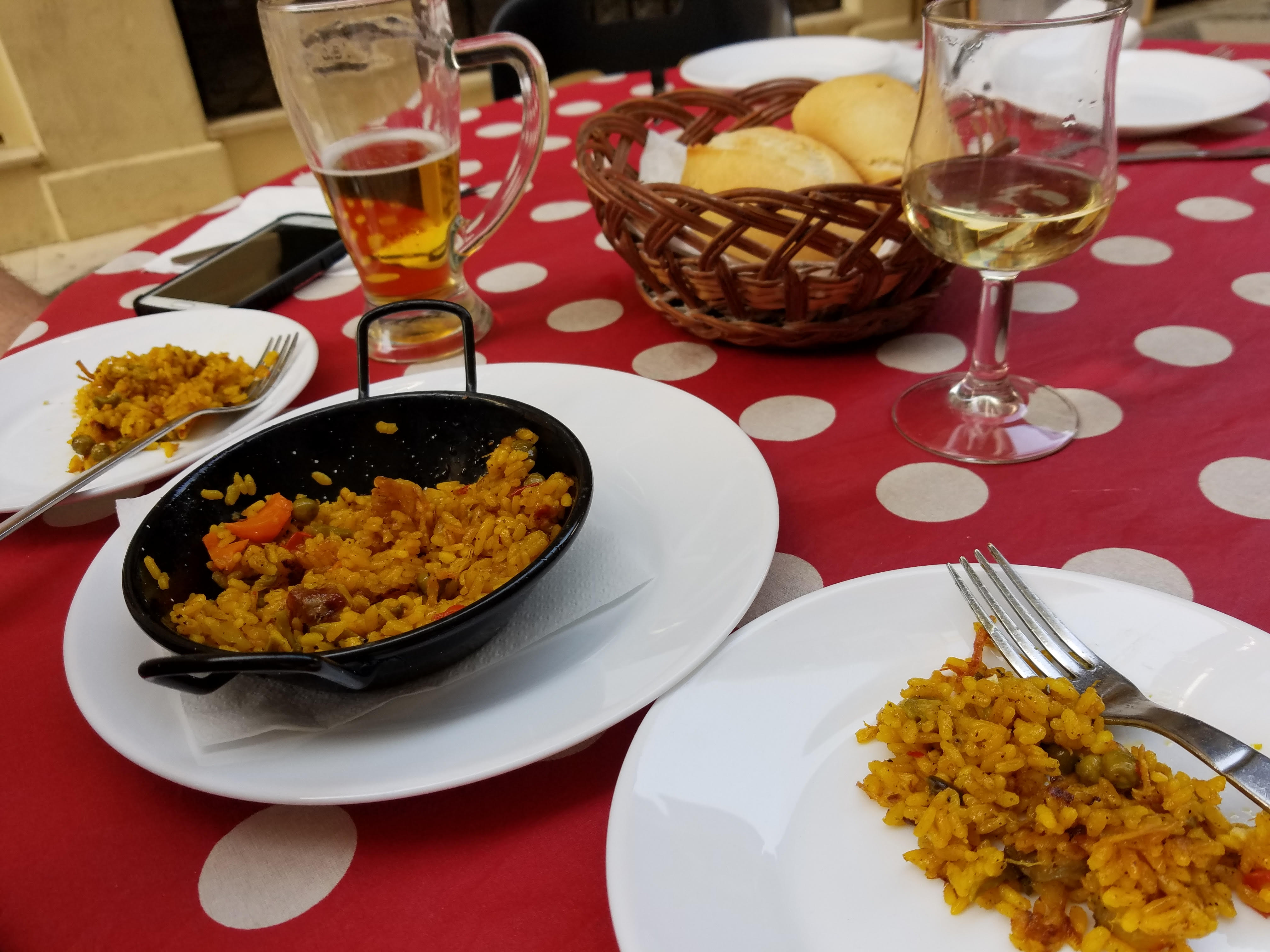 And I literally could live on paella! It's definitely one of my favorite foods! Many of the meats were gluten free also. And then there is the churros and chocolate they are famous for, well, that's not gluten free, but they had a gluten free crepe that was, which was so amazing. I felt like a queen getting to partake in the experience!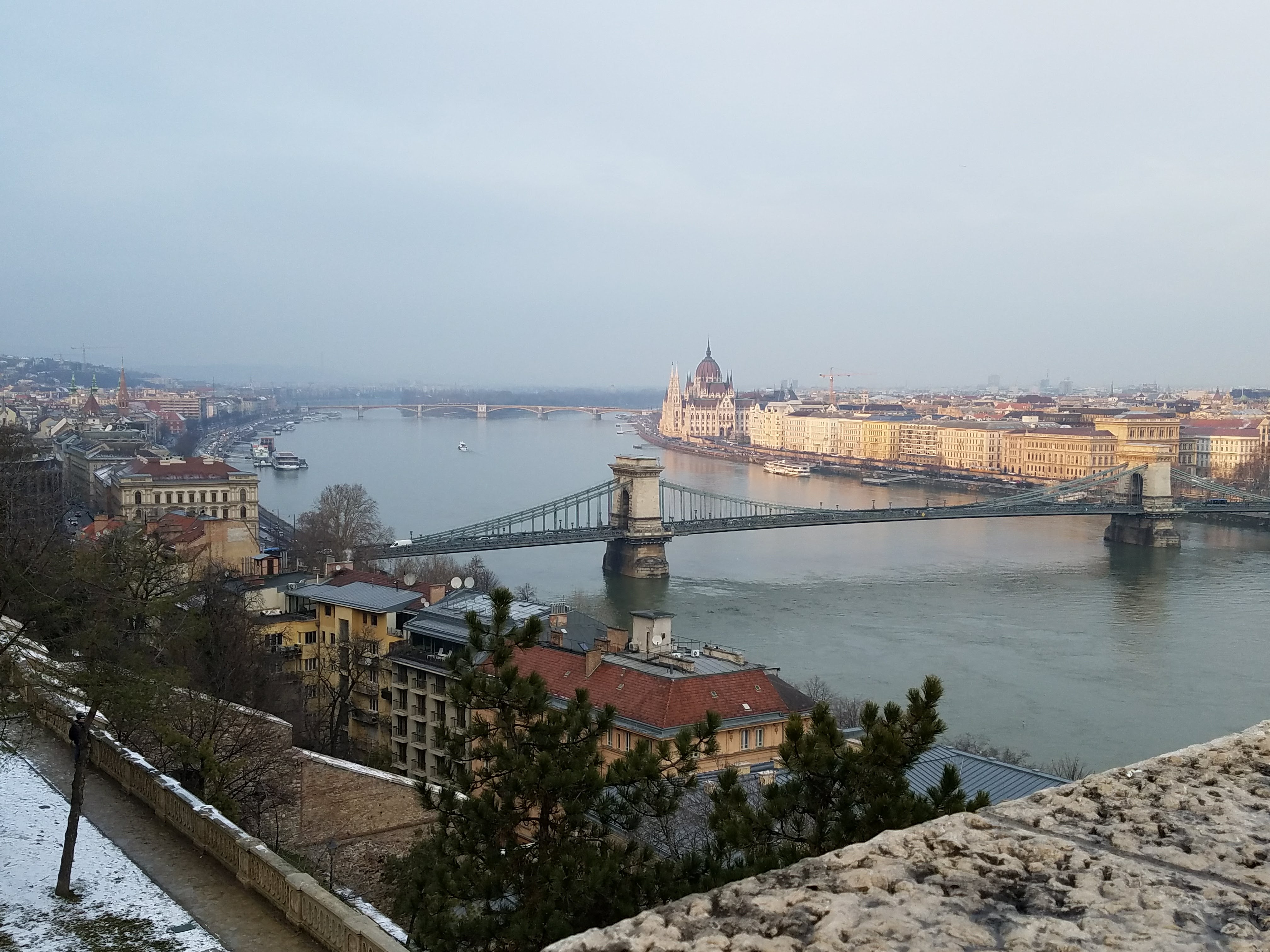 Today, I was baking with my daughter, and we somehow go to taking about making goulash! My son-in-law has ancestors from Hungary and we think he would love the dish. That, and I have been wanting to do a piece on international gluten free foods. So, I'll be bringing that soon. We talked about wanting to visit Hungary again, and Romania, where they serve up the most wonderful goulash! And it can easily be made gluten free! Spicy or not as spicy also!
We were able to travel again to Romania and Hungary a few years ago, and so enjoyed our time. Budapest is a beautiful city and there's so much history there. The last time we traveled there it was winter, so pretty chilly! The countryside of Romania and Hungary is beautiful also. And so much history everywhere you stop.
In Budapest we found an interesting tapas restaurant, where the staff knew the menu and what offerings did not contain gluten.
Such pretty sights, history, cultural music and dance, and delicious food in the city We enjoyed a dinner show one night with traditional dance and music! So fun! And I found food I could eat everywhere we went. We had snow, rain, and extremely cold and windy weather, but we explored until we were freezing, then took a stop in a coffee shop to warm up over a hot chai or cafe. If you never been to see the sights, you have to go! See such sights as the Buda Castle, St. Matthias Church, St. Stephen's Basilica, or the Hungarian Parliament Building.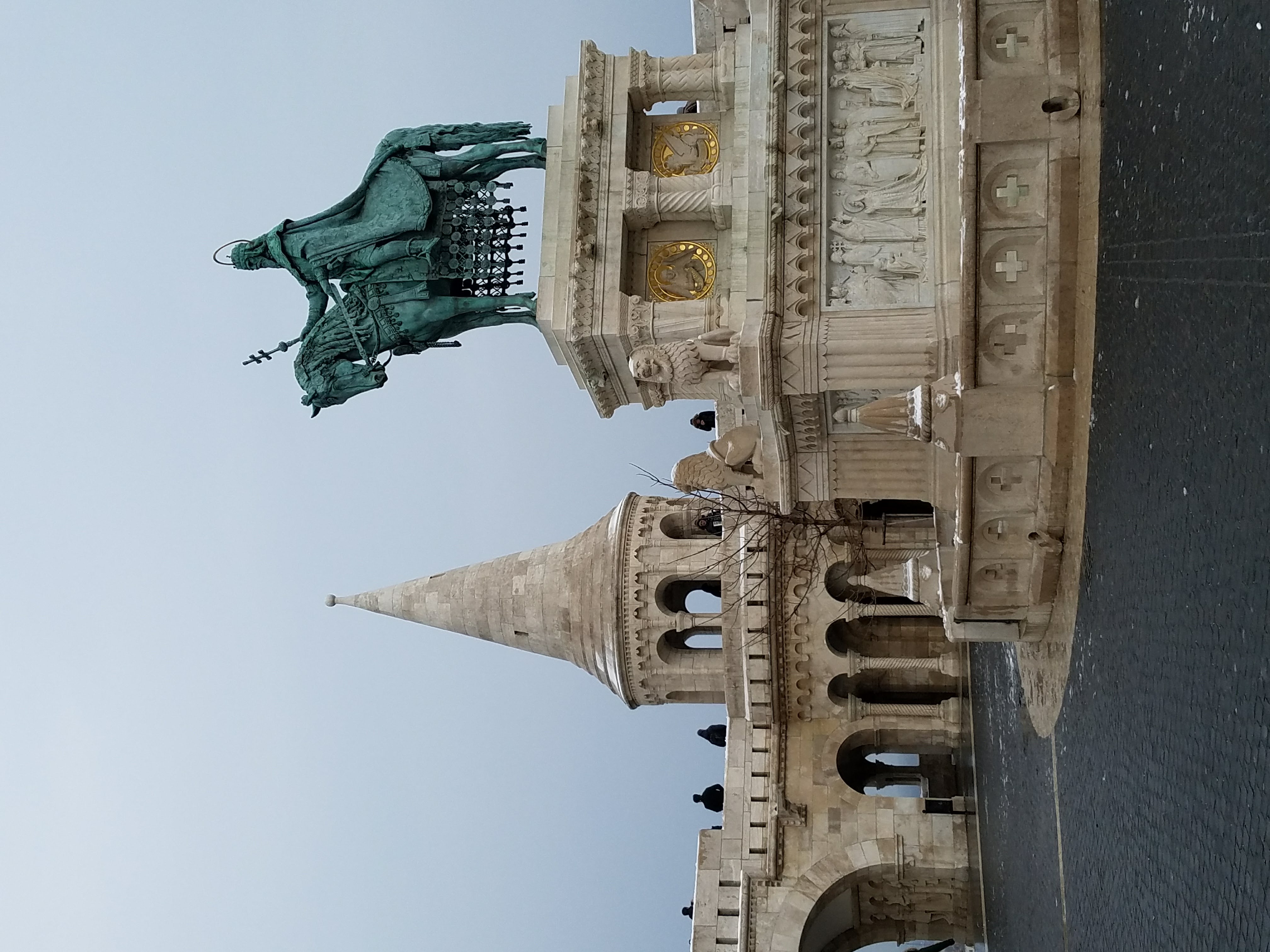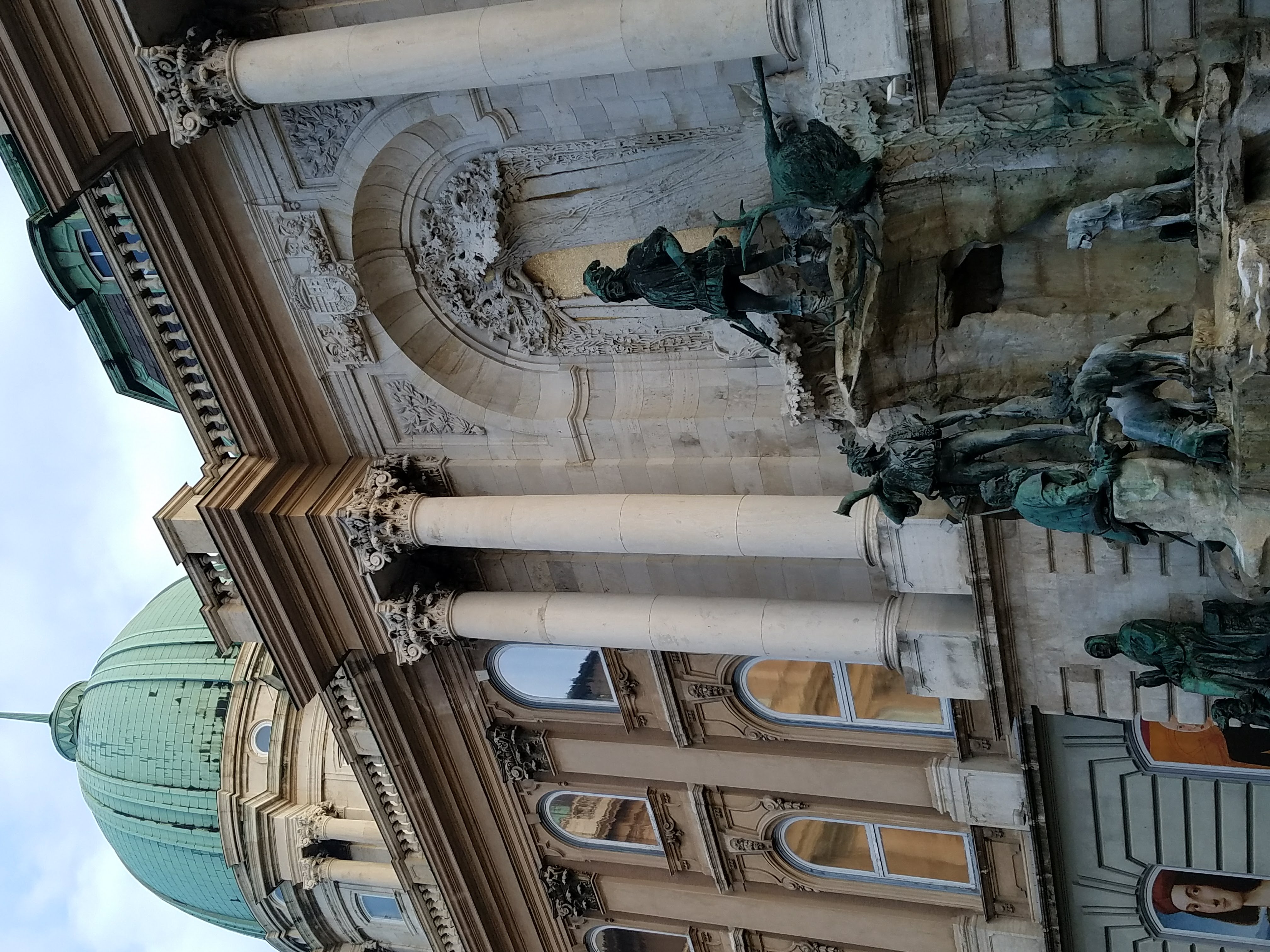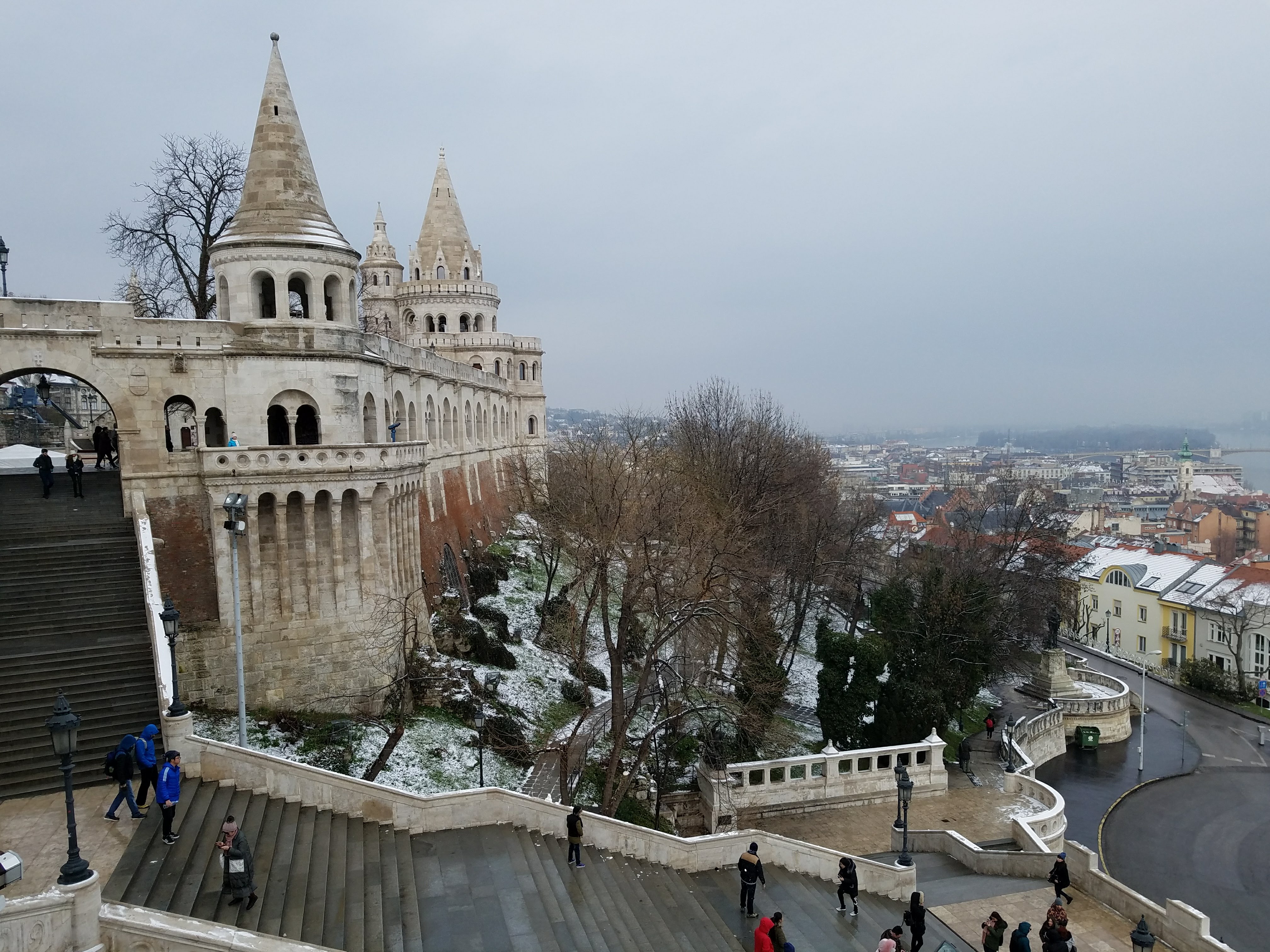 We found gluten free goulash and a potato casserole dish that was free of any gluten in the Central Market Hall in Budapest. This building is one of the prettiest and oldest indoor markets, with produce and butchers and markets on the lower floor, and souvenirs and restaurants on the 1st floor. You'll find beautiful leather goods, ceramics, shops to purchase Hungarian paprika and so many other market goods.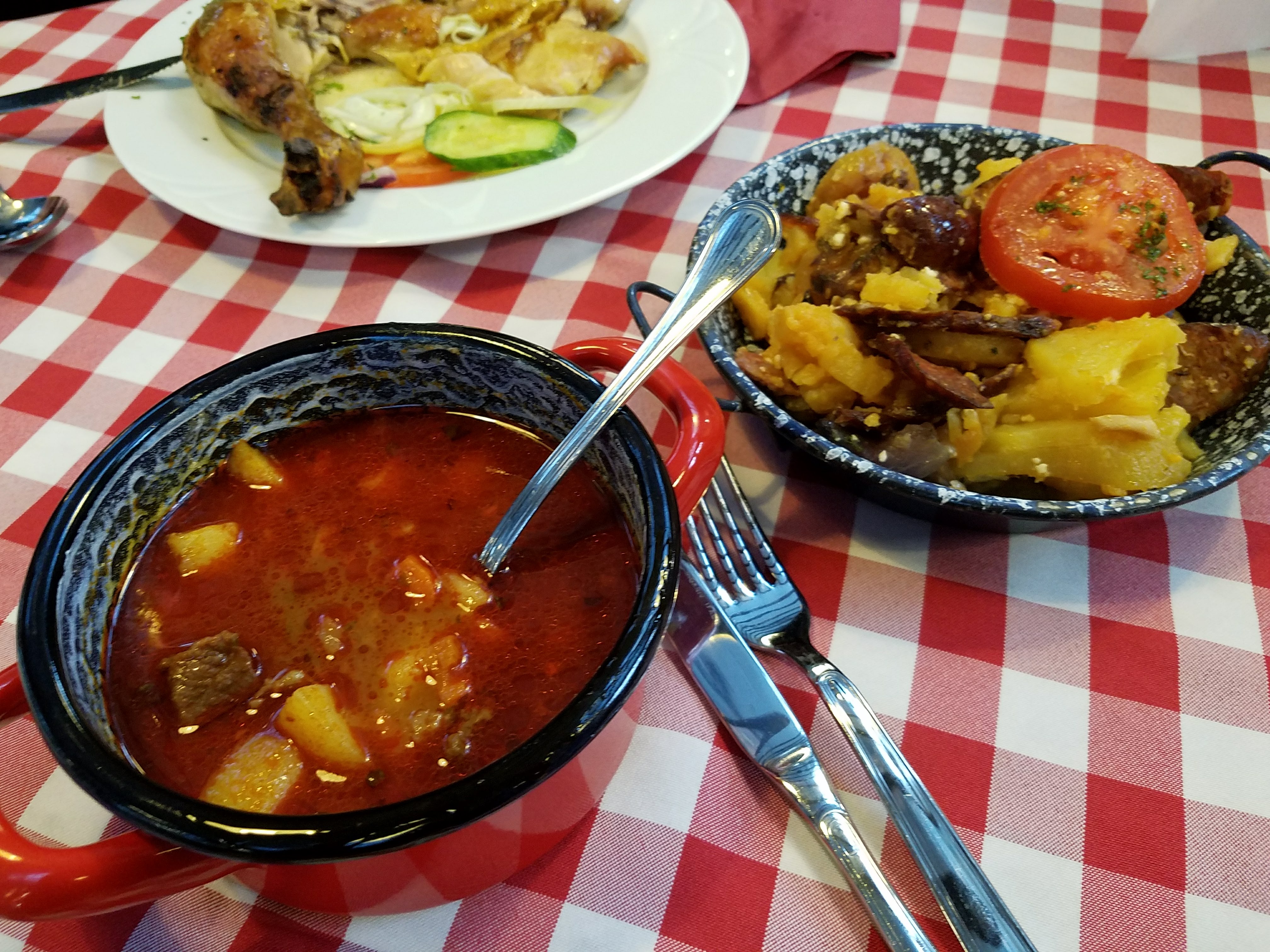 Once we can travel again, we are so looking forward to another visit to Hungary! Until then, we dream of happy visits and good food!
~Laura