Tonight's dinner – Gluten Free Pan Fried Schnitzel with a Mushroom Wine Pan Sauce. This impressive dinner is actually very easy!
Do you need a good gluten free coating for chicken, pork or fish?
Try this easy breading on chicken, pork, or fish
This breading is easy and whether you are making pork, chicken or fish, the results are perfect! I use it for Chicken Parmigiana and for these pork cutlets which make me think of Germany of course, but also Hungary where we've also had this delicious dish many times ✨️.
Speaking of Hungary
Hungary is a beautiful place if you ever get to visit! We haven't been to many places there, but all we have seen is beautiful and the people are so warm and friendly. We LOVE exploring Budapest, which is an incredible city filled with historical sites and beauty. And of course you can find delicious foods like this schnitzel or Hungarian goulash.
The Central Market is fun to explore
Although finding gluten free schnitzel is rather difficult to find in a restaurant, there are many foods that are gluten free in Hungary. I even found gluten free goulash in the Central Market, in the huge three story market building. The market has everything from Hungarian paprika to butcher markets, produce, to leather goods, and fine lace wares.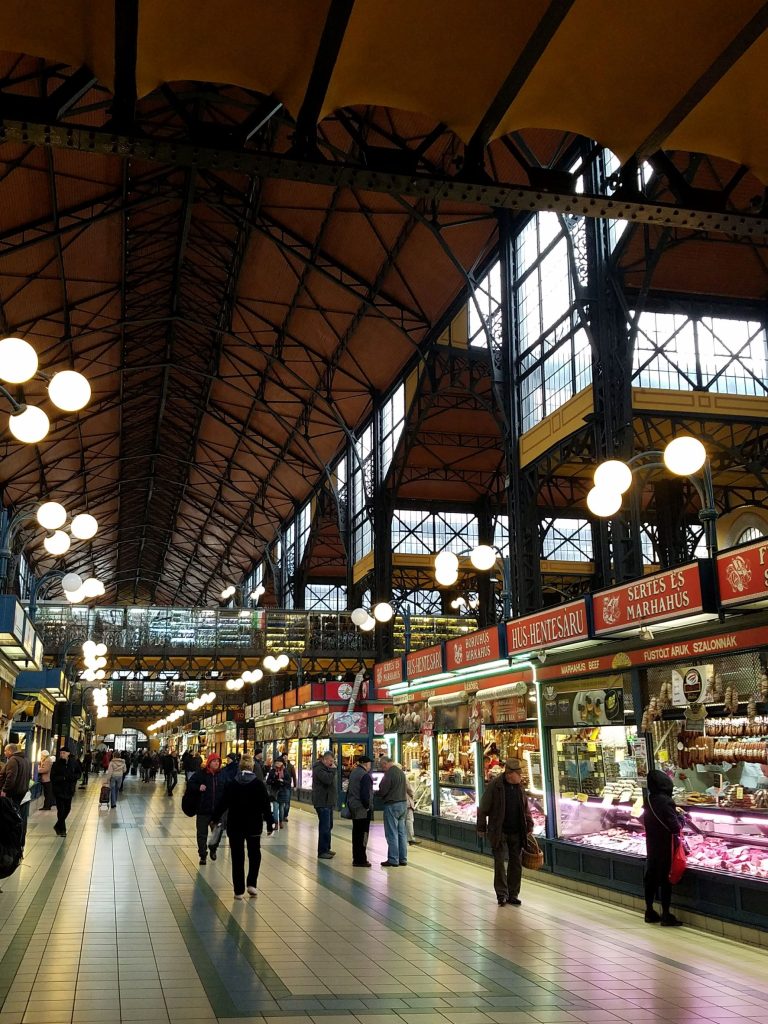 Visit historic places or take a cruise on the Danube
Explore places of history, museums, the Palace, Parliament, or maybe see a Hungarian Folklore Dance show, or take a cruise down the Danube to Vienna, Austria.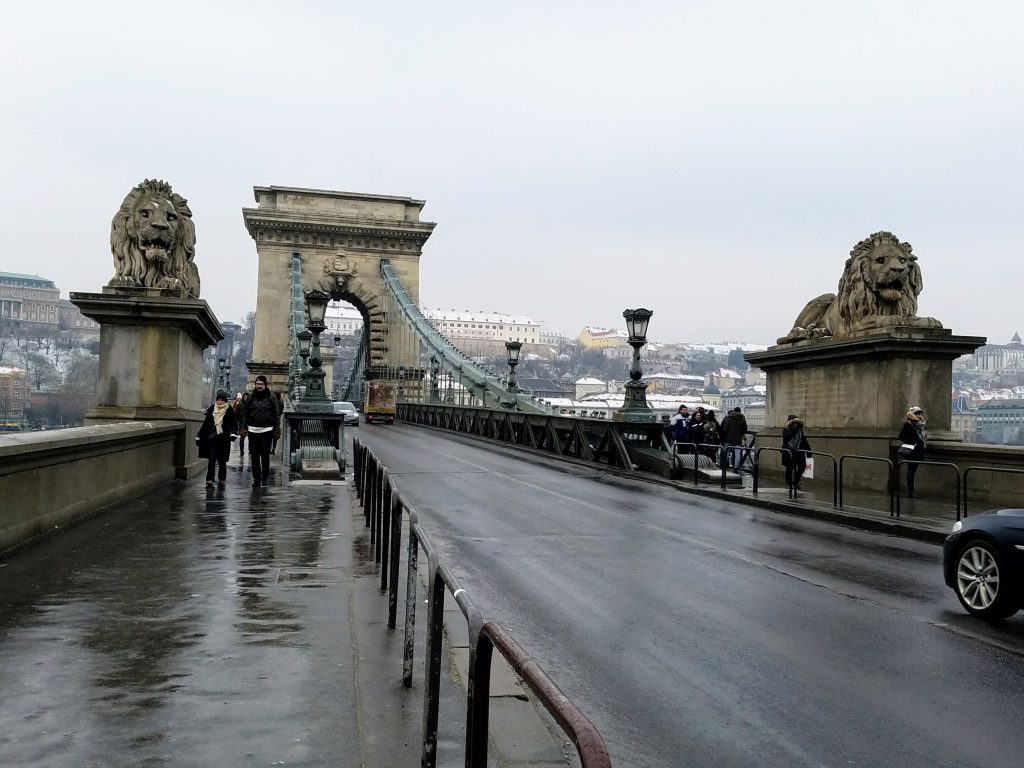 Last time we visited in the winter and yes, it was cold! But we had an amazing time exploring still and just had to stop in more shops and cafes to get warm!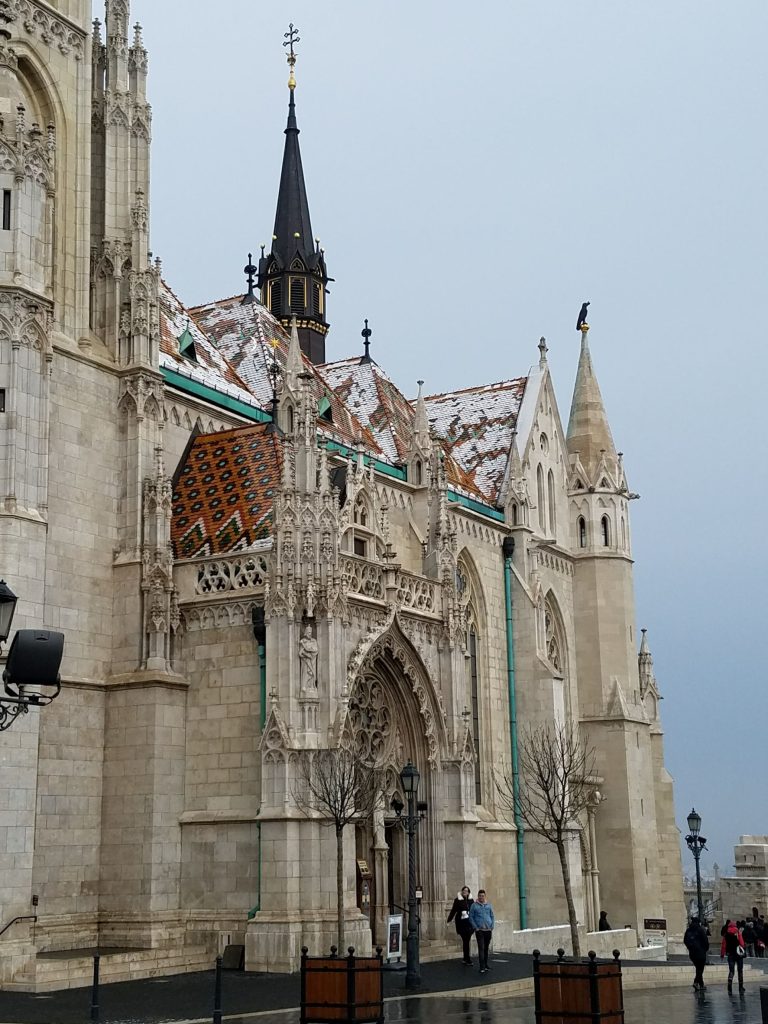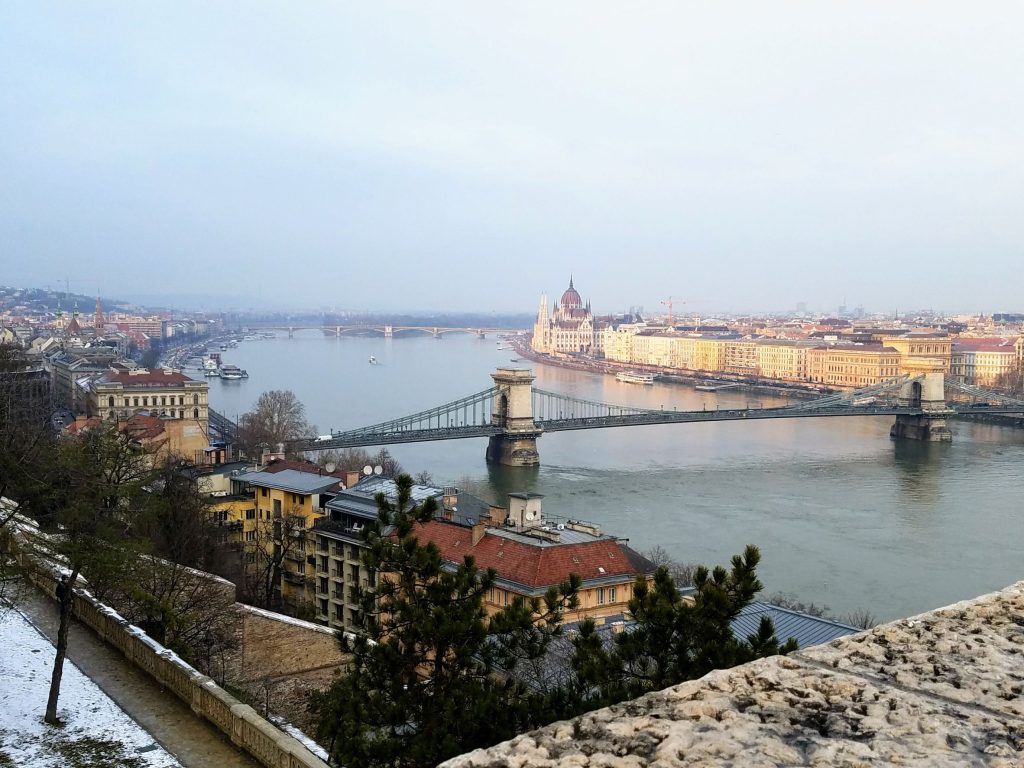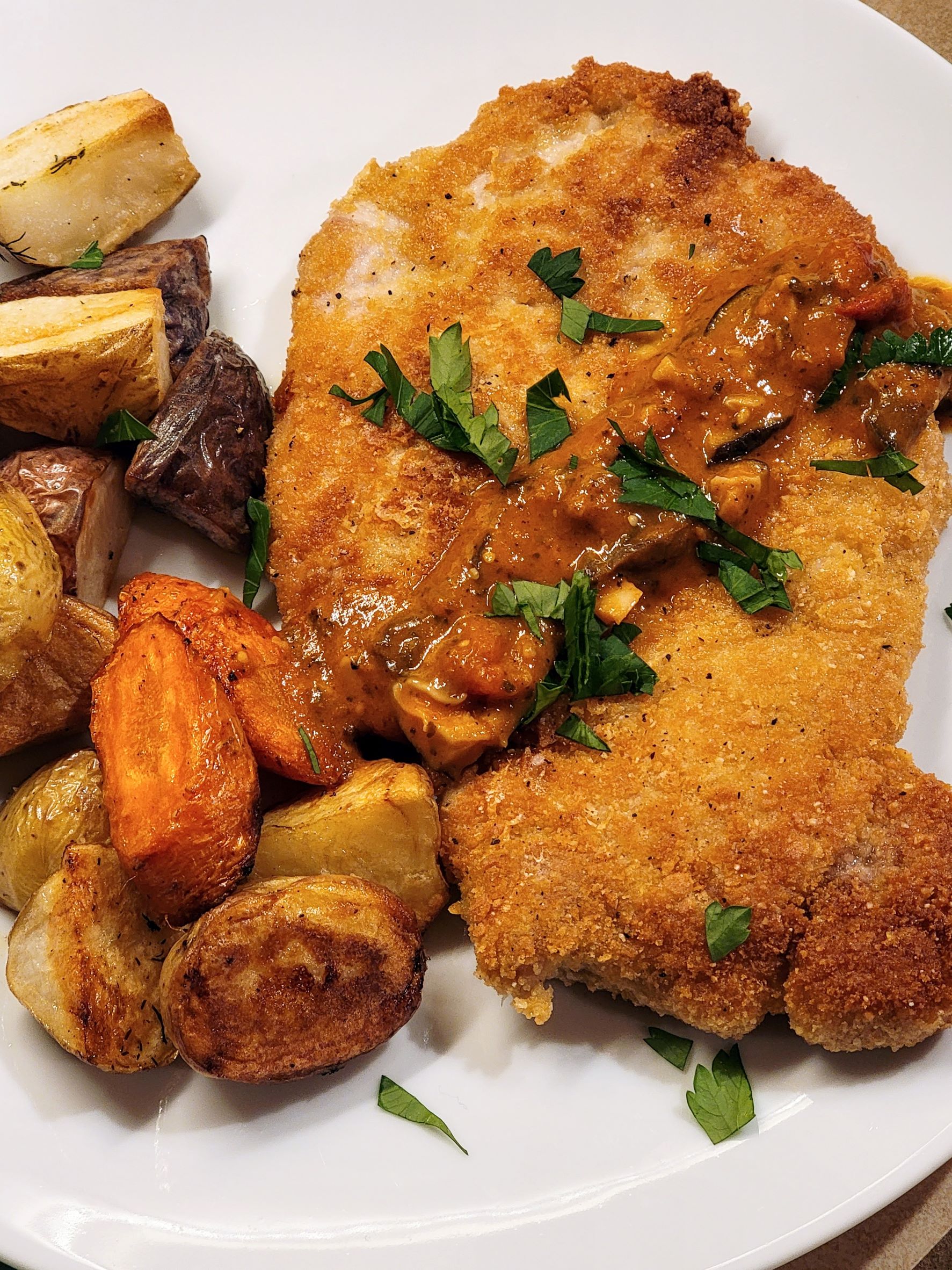 Gluten Free Pan Fried Schnitzel with Mushroom Pan Sauce
Equipment
1 cast iron or other heavy bottomed skillet
Ingredients
vegetable oil or avocado oil

for frying

4-5 pork chops or chicken breasts, pounded 1/4- 3/8" thick

1 cup gluten free bread crumbs or gluten free crackers crumbs

(I use Milton's Gluten Free Sea Salt Crackers, ground in the Vitamix)

1/2 cup almond flour

gf

1/2 teaspoon Kosher salt

1/2 teaspoon black pepper

3 T grated parmesan cheese, optional

1/2 cup gluten free 1 to 1 flour in a flat bowl

2 eggs, whisked in a flat bowl
Mushroom Pan Sauce
2 tablespoons finely minced onion

3 large cloves garlic, minced

1/2 cup dry white wine

3/4 cup chicken broth

gf

2 tablespoons tomato paste

1 ½ teaspoon lemon juice

2 teaspoons spicy brown mustard or 1 teaspoon crushed mustard seed

gf

1 teaspoon balsamic vinegar

1 ½ cups chopped mushrooms

button, shitake or Baby Bella or a combination

½ teaspoon Kosher salt

1/3 cup heavy cream

1 tablespoon minced parsley
Instructions
Mix the cracker crumbs, almond flour, salt, pepper, and parmesan. Pour the coating onto a plate.

Dip the pork or chicken in the gf flour to coat.  Next dip in the egg and coat each side in the crumb mixture. Add a little salt and pepper to each piece. 

Heat a large cast iron or heavy bottomed skillet with 1/4" of avocado oil or vegetable oil. Fry each piece over medium to medium high heat for 2 minutes on the first side before flipping over with a spatula to the other side. Fry for 1 ½- 2 minutes more or until a thermometer inserted in the thickest part reads 148-155° F.

Move to a plate and cover to keep warm. Make the pan sauce.
Mushroom Pan Sauce
Remove any excess oil from frying the schnitzel. Add the minced onion and garlic and saute over low to soften. Add the mushrooms and continue to saute.

Add the wine and deglaze the pan, stirring to get the bits off the bottom of the pan. Add the broth, tomato paste, mustard seed or mustard, lemon juice, and simmer for 8-10 minutes.

Remove from the heat and add the cream. Then add the parsley. Serve over fried schnitzel with more parsley or chives topping the dish and a sour cream dollop if you like.