Gluten Free Muffins today! And here's one with delicious blackberries and lemon curd inside, plus I've used some ricotta I had left over, and added some almond flour. Together with the blackberries, these are perfect for a quick morning breakfast and they give you a little protein also.
If you don't have blackberries, raspberries or blueberries would work perfectly, too. I always try to use less sugar in baked goods, so these have half maple syrup and half cane sugar for the sweetener.
If you want to make the lemon curd, here's a simple recipe for you, Meyer Lemon Curd. It's delicious, loaded with tartness and flavor, while not being too sweet. You could also omit it from these muffins if you don't have any on hand. 
~Laura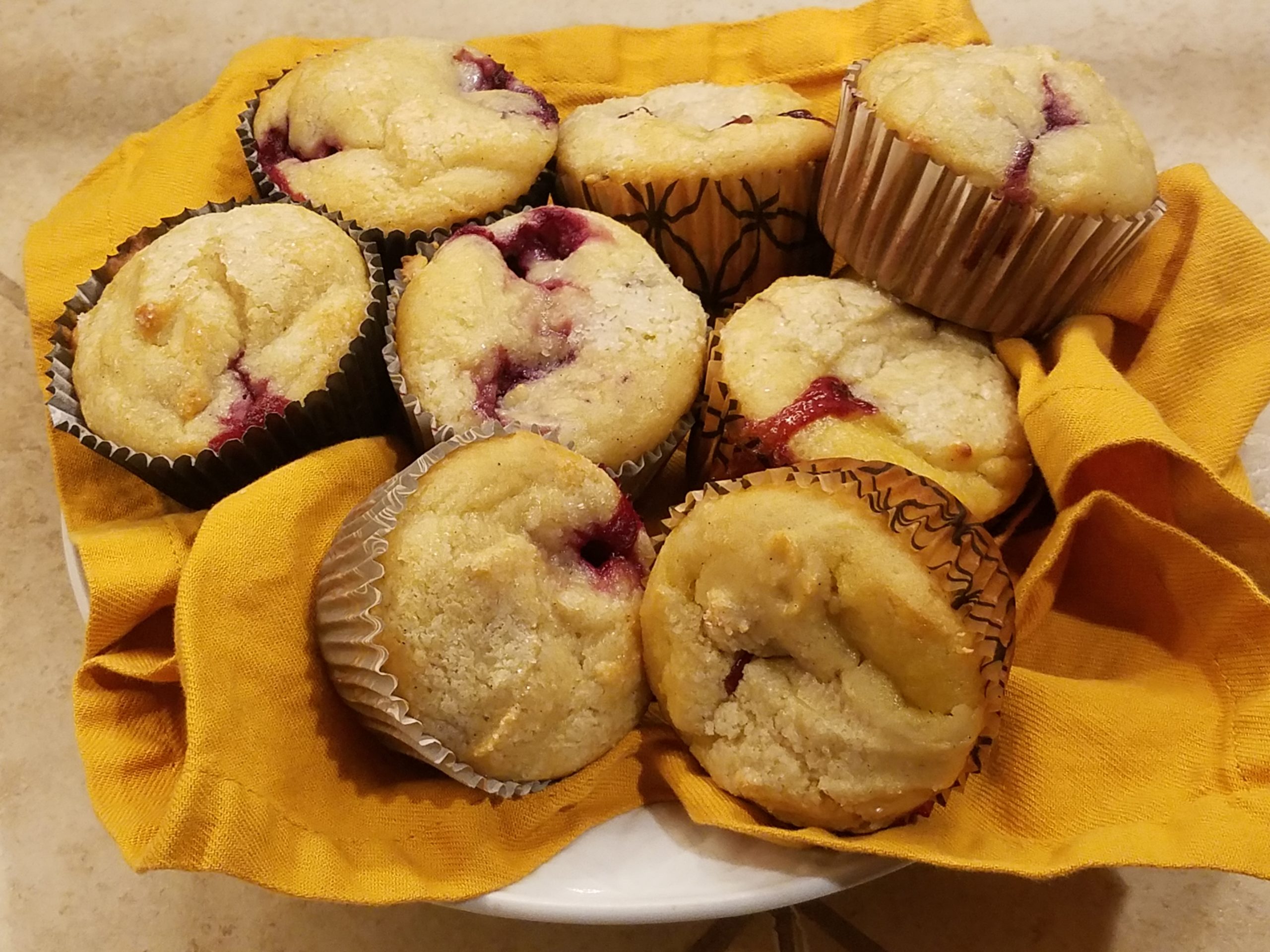 Blackberry Muffins with Ricotta and Lemon Curd (Gluten Free)
Ingredients
½ cup

Ryze Gluten-Free Multi-Purpose Flour Mix

gluten free

½ cup

Bob's Gluten Free 1 to 1 Baking flour

gluten free

½

almond flour

2 ¼ teaspoons

baking powder

gluten free

½ teaspoon

salt

¼ cup

organic cane sugar

¼ cup

pure maple syrup

2

eggs

½ cup

whole milk ricotta

½ cup

whole milk

1 ½ teaspoons

vanilla paste or vanilla extract

gluten-free

¼ cup

extra virgin olive oil

1 cup

blackberries

fresh or frozen (substitute raspberries or blueberries)

2 -3 tablespoons

lemon curd

homemade or store bought, optional
Instructions
Preheat oven to 375 degrees.

In a medium bowl combine the gluten free flours, almond flour, baking powder, salt, and cane sugar together.

In a small bowl or 2 cup measure stir together the ricotta, milk, eggs, maple syrup, olive oil, and vanilla or vanilla paste.

Add to the dry ingredients and stir with a rubber spatula or wooden spoon until just combined. Add the blackberries and stir in.

Spoon batter evenly into paper lined muffin cups, reserving 3/4 of a cup. Make a small well in the center of the cups (or some that you wish to have lemon curd) and spoon in 1 teaspoon of lemon curd. Spoon a teaspoon or two of batter on top of the lemon curd to seal in.

Bake at 375 degrees for 20-25 minutes until light golden and a toothpick comes out clean.