Jump to Recipe
Print Recipe
Desserts that can be made in advance are the best! These Lemon Curd Panna Cotta (Gluten Free) can even be made up to a day in advance. It makes a whole lot less stress for a dinner party.
These Lemon Curd Panna Cotta are simple to make and while being creamy and satisfying, will also cleanse your palette with the delicious lemony flavors.
What to decorate these with
Berries and lemon go so well together. So these lemony panna cotta can be decorated with just a few berries of your choice. Lemon is beautifully paired with raspberries, blueberries, strawberries, and blackberries! Whipped Cream, white chocolate drizzle, or a berry compote would also be delicious on top.
Try layering in a glass with sweetened mascarpone and the panna cotta, whipped cream, and berries. Top with a small gluten free cookie. Or try adding a square of gluten free graham cracker for a lemony cheesecake type dessert. You can even make Cheesecake Squares and add a little piece in your parfait! Recipe for our Cheesecake Squares coming soon!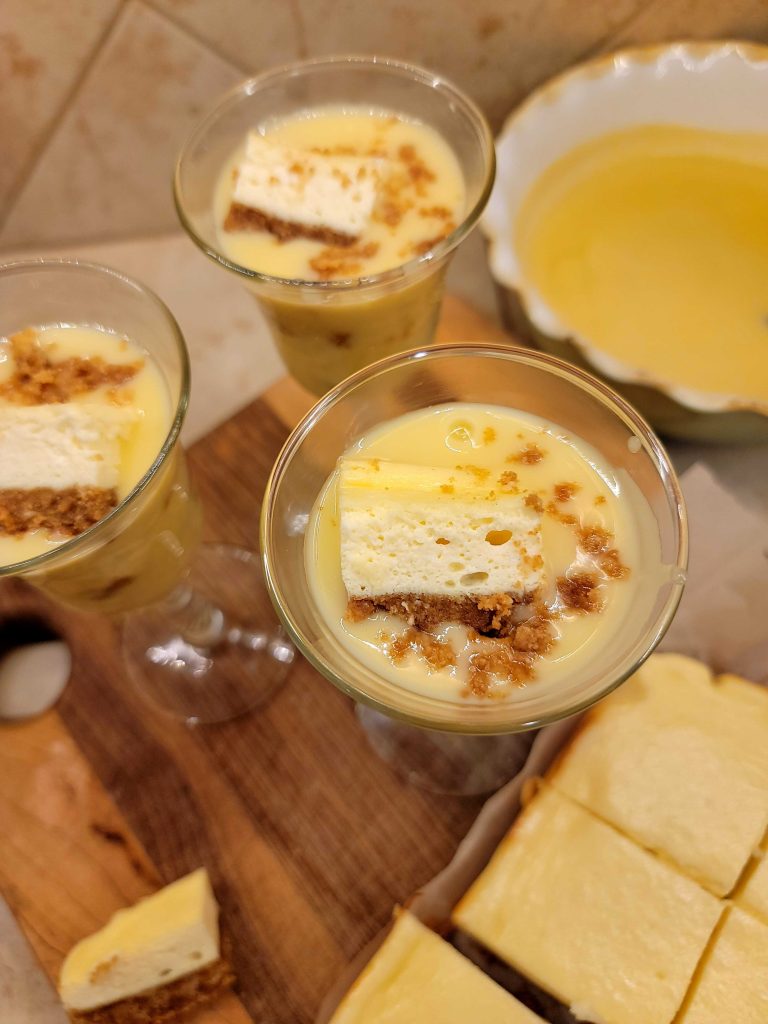 You can also use pesticide free organic edible flowers for decorating desserts, charcuterie boards, and salads. Just rinse the flowers very carefully and dab to dry. Use only edible flowers. Mini roses or rose buds, citrus blossoms, alstroemeria, snapdragons, marigolds, geranium, lavender, bachelor buttons, nasturtium, zinnia, and pansies are all edible. If you are ever unsure if a particular flower is edible, please don't use.
When looking for edible flowers, my go-to choice is Jacob Farms Edible Flowers. They are not only edible but also organic. Perfect for when my garden is not in bloom.
You can find their packages of edible flowers at Whole Foods Markets, as well as other grocery stores or markets, or even online.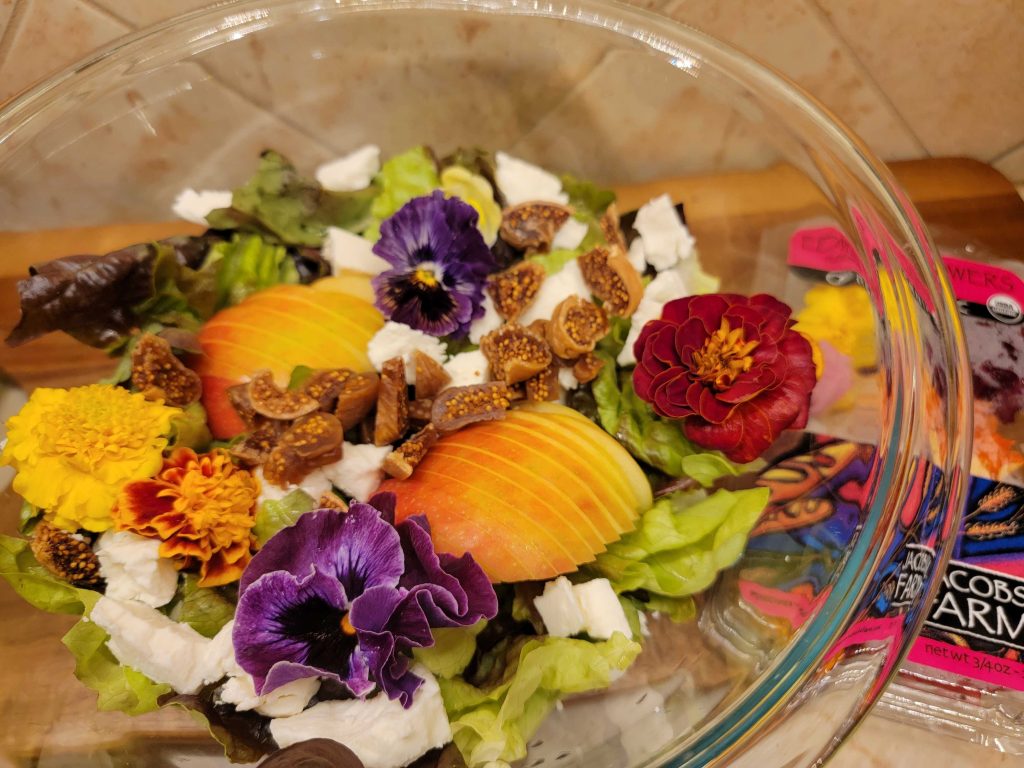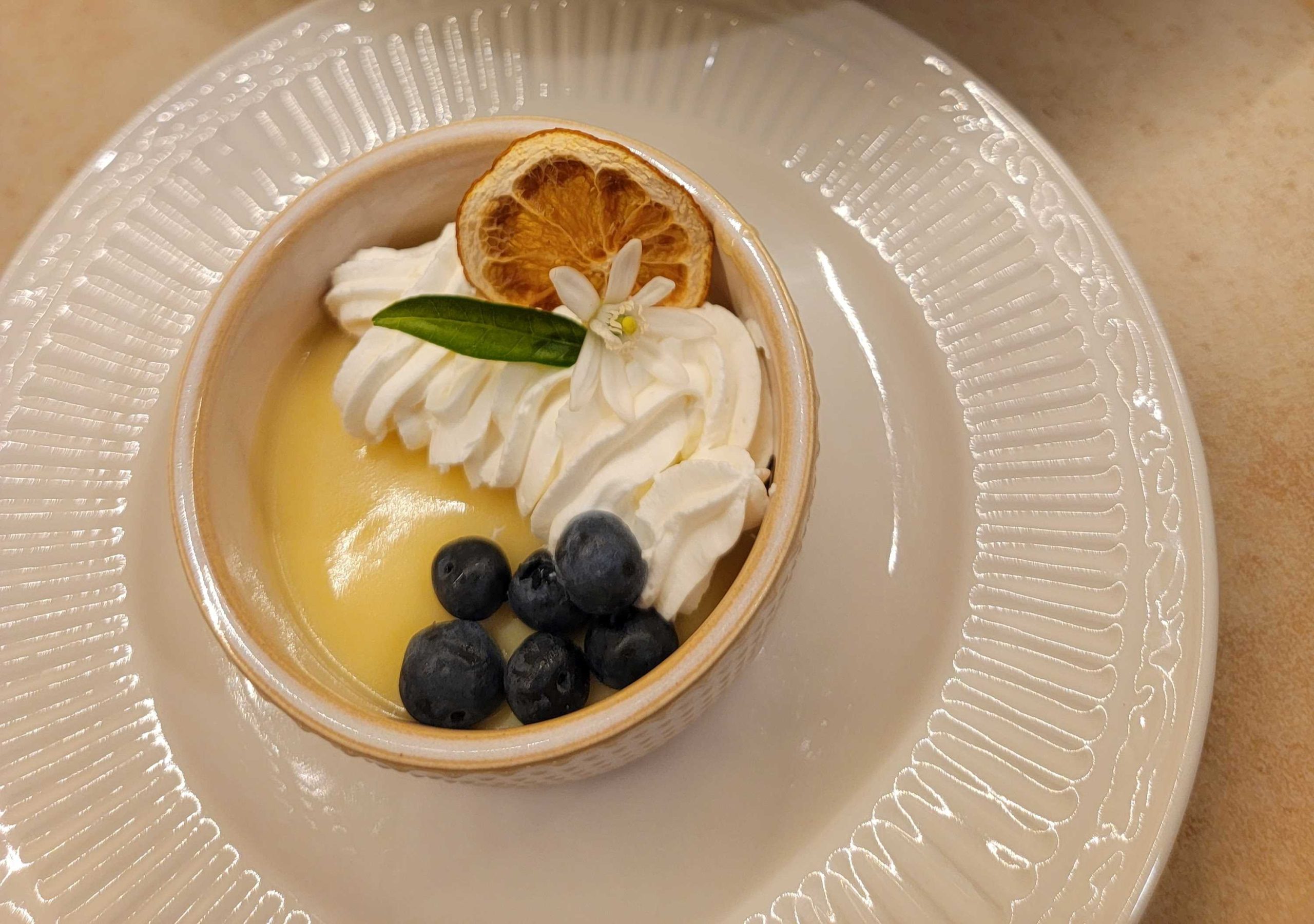 Creamy Lemon Curd Panna Cotta (Gluten Free)
Creamy and light, with delicious lemon flavor, this is a melding of a panna cotta and a pot de crème. A great dessert to both satisfy the taste buds and cleanse the palate.
Equipment
4-5 ramekins or stemware or glasses

1 sieve

1 – 4 quart saucepan
Ingredients
¾

cup

heavy cream

1¼

cups

whole milk

pinch of salt

¾

cup

cane sugar

2

tbsp

water

1½

teaspoons

gelatin

unflavored and unsweetened, gf

½

tbsp

limoncello

gf

3

tbsp

homemade Meyer Lemon Curd

or Bonne Maman, gf or other gluten free lemon curd

1

egg yolk
Instructions
In a small bowl, whisk together the lemon curd, limoncello, and egg yolk. Set aside.

In a 4 quart saucepan over medium heat, heat the cream, milk, sugar, and salt, stirring constantly, until near to boiling. Remove from the burner. Pour one third of the cream mixture into the egg yolk mixture, in a steady stream while whisking briskly.

Pour the egg mixture back into the saucepan, stirring quickly. Stir and cook for a minute or two more. In a ramekin add the gelatin to the water and stir until dissolved. Stir the mixture into the saucepan. Heat over medium low or low, stirring constantly for 2-4 minutes more. Remove from the burner before the mixture boils.

Pour through a fine sieve into a clean bowl. Let cool for 20-30 minutes before pouring into ramekins or glassware. Continue to cool completely on the counter.

Cover each with cellophane or store in a large sealed container. Refrigerate for 3-4 hours or until very cold. Decorate with whipped cream, flowers, and berries just prior to serving.
Notes
You can also chill these in the refrigerator until they are set. Then remove and decorate and refrigerate until ready to serve. 
If you wish to make a day in advance, cover each ramekin or glass with cellophane tightly. Decorate the panna cotta the day you plan to serve for freshness of berries, flowers, and whipped cream.