Jump to Recipe
Print Recipe
I love lemon! A half of lemon in warm water with a teaspoon of local honey in the morning before starting the day makes me feel so good . It also may be the very reason people say I look so young :)…and lemon curd ~ I don't think there's anything much better than lemon curd on a waffle with some fresh whipped cream and berries on top. So, why not lemon blackberry muffins (GF of course) for those of us that love the flavors of lemon and berry together.
---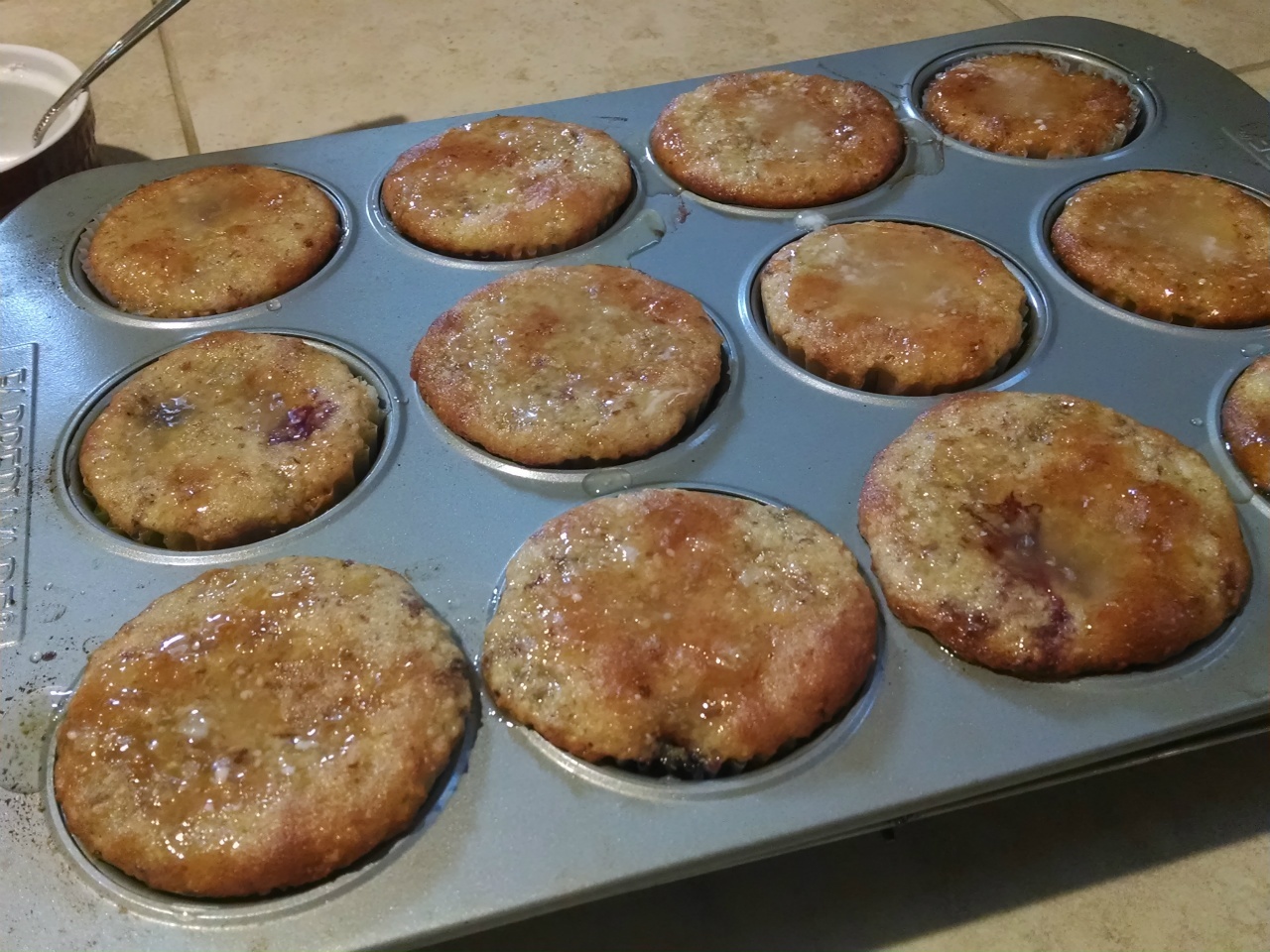 Gluten Free Lemon Blackberry Muffins
Ingredients
8 Tablespoon

butter

softened

1/2 cup + 2 tablespoon

sugar

2

eggs

3/4 cup

toasted almonds

ground fine in a food processor

1/3 cup

sour milk

or buttermilk

1/3 cup + 2 tablespoon

brown rice flour

1/4 cup

tapioca starch

2 tablespoon

white rice flour

3/4 teas poon

xantham gum

2 teaspoon

baking powder

3/4 teas poon

baking soda

zest from 2 large lemons

1/2 cup

lemon juice

divided (1/4 cup + 1 tablespoon for muffins, 1/4 cup – 1 tablespoon for glaze)

1/4 teaspoon

mexican vanilla

1 cup

blackberries

fresh or frozen, (optional, can also use blueberries)

5 or 6 heaping teaspoons

powdered sugar

for glaze
Instructions
Preheat oven to 350 degrees. Line a muffin pan with paper muffin cups.

In a large mixer, cream the butter and the sugar. Beat in the eggs, then the flours and dry all ingredients (except powdered sugar).

Add the milk, lemon zest, lemon juice and vanilla. Mix until combined. Stir in by hand 1 cup of fresh or frozen blackberries (or blueberries).

Spoon batter into prepared muffin papers. Bake for 15-20 minutes. 
Glaze
Heat reserved lemon juice slightly and add powdered sugar and stir until smooth. Put muffins on a cooling rack and drizzle glaze on muffins. These are delicious when warm!