Jump to Recipe
Print Recipe
Do you love a good brunch? It's for sure a favorite meal of mine for a get together or party. I love all the brunch foods, but often finding a gluten free brunch is not the easiest. I don't know if I've ever found a gluten free waffle at a breakfast spot, although it wouldn't be too difficult to make available for the gluten intolerant person.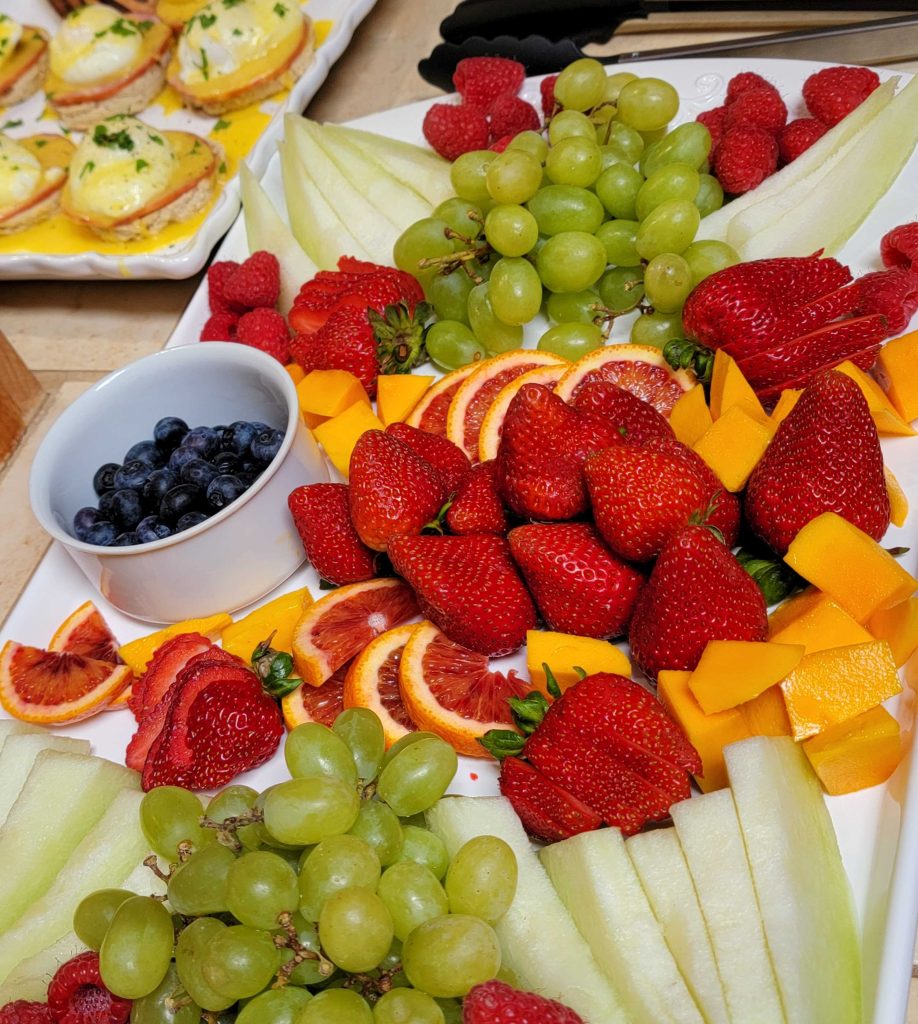 Gluten Free Breakfast and Brunch
Maybe finding a completely gluten free breakfast or brunch spot would be best! Let's face it, if you are severely intolerant or celiac, eating in a spot that has wheat flour from the waffles or pancakes in the kitchen, probably isn't the best idea.
Nectarine Grove in Encinitas, California
When in North San Diego, there's just the spot like this! It's not only completely gluten free but has lots of dairy free also, and they will also substitute, making an item dairy free when needed. Check out Nectarine Grove if you are in the Encinitas area of San Diego.
They even have gluten free croissants!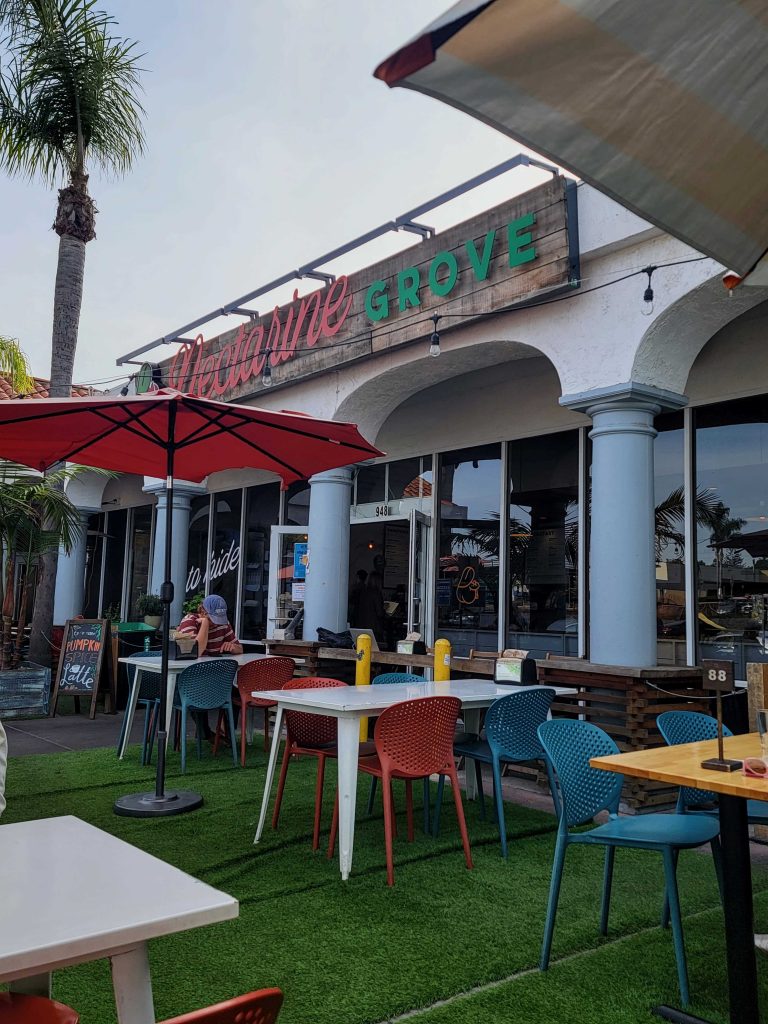 While, it's easy to make a brunch completely gluten free, with waffles, and quiches that are gluten free, it's often difficult to know if the breakfast items are safe for the severely gluten intolerant or celiac person to eat. Bacon and sausage often contain gluten. Also, servers may not realize that you may need certified gluten free, not just "I don't think it contains any gluten".
Make your own completely gluten free breakfast or brunch
So, often for myself, my husband or I will make breakfast or brunch to ensure that it is gluten free. This dish, the Potato Crusted Quiche, is one everyone will love! You won't have to bother with gluten free pie crust, which is sometimes hard to work with. Many other dishes as well, will go unnoticed if you switch to a gluten free recipe. I've even been told that my gluten free cinnamon rolls were even better than the gluten containing ones!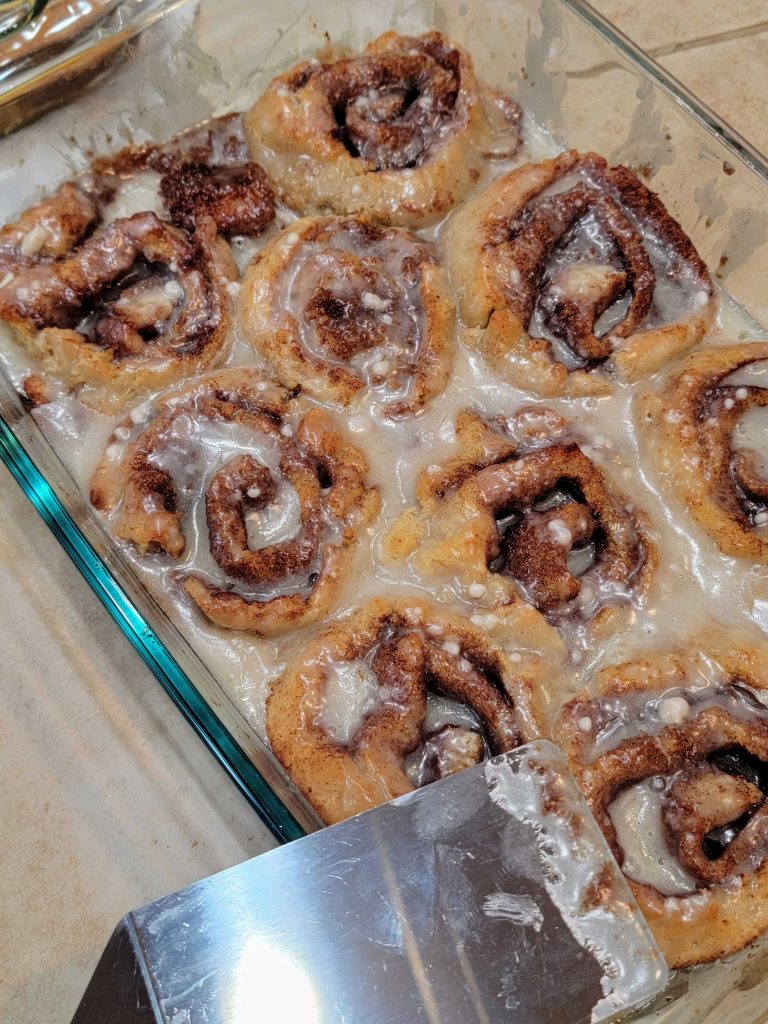 What else to serve at your gluten free brunch?
Another egg dish is nice, if not Eggs Benedict made with gluten free English muffins, maybe just a nice scramble with lots of vegetables. We always have fresh fruit for our brunch, and often a meat or a seafood. For Mother's Day ours consisted of: fresh fruit, coffee, tea, juice, Mimosas, or sparkling apple juice, Eggs Benedict, grilled salmon, this Potato Crusted Quiche, Slow Rise Gluten Free Cinnamon Rolls, gluten free bacon, and gluten free sausage. Then there was a loaded dessert bar! Complete with gluten free profiteroles, mini Pot de Crème in small glassware, truffles, and a few kinds of gluten free cookies.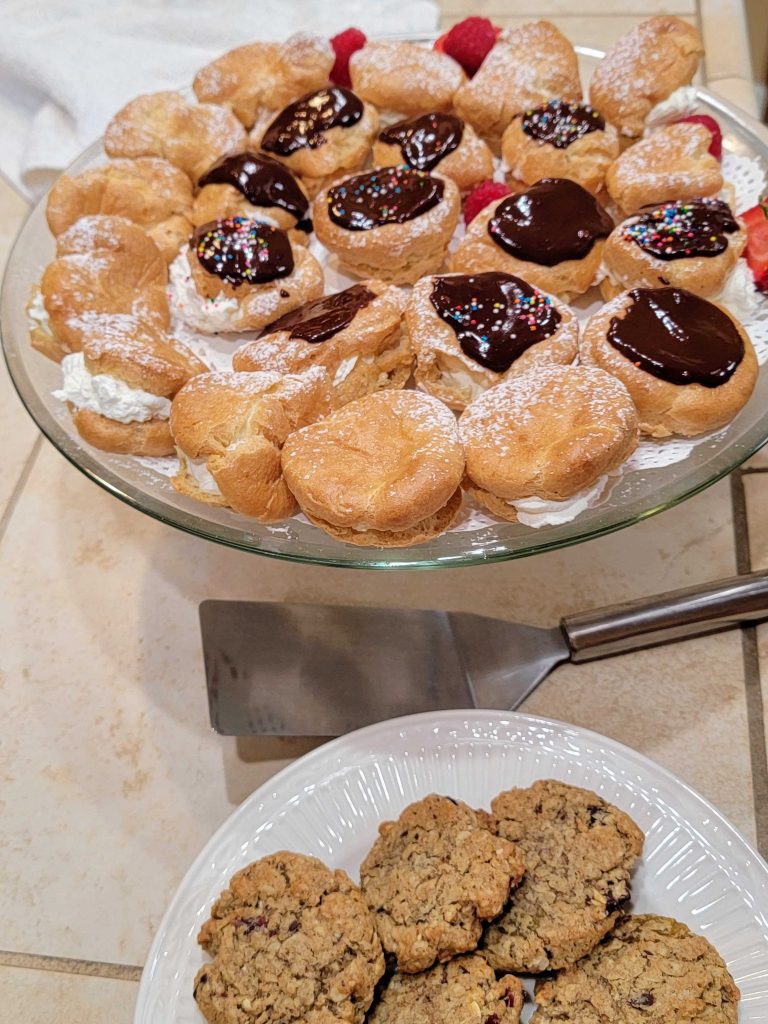 For the few of us that needed gluten free, we could eat everything. Everyone was sufficiently full when they left! I don't think anyone missed the gluten (at least for a day!).
Hope you enjoy the quiche if you decide to make it!
~Laura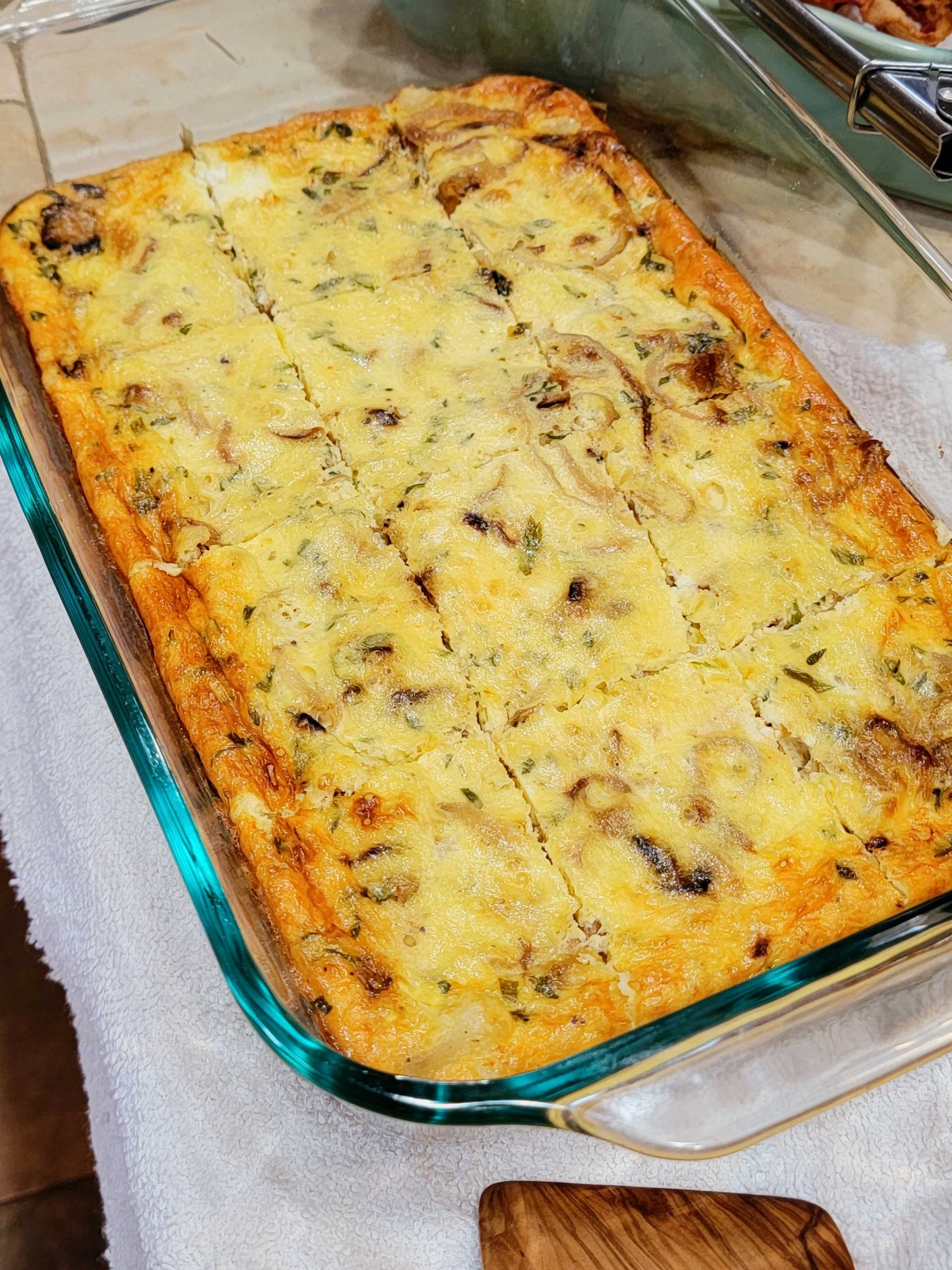 Potato Crusted Quiche
This Potato Crusted Gluten Free Quiche is sure to be a hit for your next brunch or breakfast. It's load with caramelized onions and seasoning, and is nothing short of delicious.
Equipment
1 9" x 13" casserole dish
Ingredients
4-5

medium

potatoes

½

teaspoon

Kosher salt, divided

½

cup

parmesan cheese, divided

1

large

onion, sliced ¼ inch thick

1

tbsp

olive oil or avocado oil

½ – ¾

cup

white cheddar

10

large

eggs

¾

cup

heavy cream

¾

cup

whole milk

dash

cayenne pepper, gf

2

dashes

nutmeg, gf

⅜

teaspoon

Kosher salt

¼

teaspoon

black pepper

leaves from 4-5 thyme sprigs

½

tbsp

parsley, minced

3-4

oz.

prosciutto, torn

gf, optional
Instructions
Grease a 9 x13" casserole dish. Add half of the parmesan cheese to the bottom of the dish.

Microwave the potatoes until soft,. Then slice and lay on top of the cheese in the dish. Sprinkle with ¼ teaspoon of Kosher salt.

Preheat the oven to 350℉.

Heat the oil in a skillet. Sauté the onion slices with ¼ teaspoon salt until softened and caramelized, stirring often. Remove from the heat. Top the potatoes with the caramelized onions. Sprinkle half of the cheddar over.

Whisk together in a large bowl the cream, milk. eggs, ⅜ teaspoon salt, pepper, cayenne pepper, nutmeg, minced parsley, and thyme leaves.

Add the egg/ cream/spice mixture and prosciutto, if desired. Top with remaining cheeses.

Bake 45-50 minutes or until a knife come out clean. Let sit 10 minutes. Slice and top with more minced parsley, if desired.