Jump to Recipe
Print Recipe
What's for Breakfast?
I like to start my day with a Refreshing and Healing Smoothie. Not one loaded with sugar, ice cream, frozen yogurt, or anything besides real gluten free food. It's not that I don't like the others (from that popular chain that makes them). Theirs too have come a long way and you can now find healthier choices. For me, I like to watch what goes in my body. Besides just being on the alert for hidden gluten, which is in so many things, I also need to watch the amount of sugar and salt I intake, as well. Sugar and salt cause inflammatory issues for many people, including myself. Since I already deal with lots of inflammation, trying to stay clear of these ingredients when I'm making food, is helpful.
Perfect Way to Start Your Day
This smoothie is just healthy ingredients. The perfect way to start the day! At least for me. Did you know for every cup of coffee you drink you should have about two glasses of water! Also, you should always consume a glass or two of water before having coffee in the morning. The start of my day always used to be a warm water drink with a 1/4-1/2 lemon juiced and steeped in. I got out of the habit when I developed pretty severe acid reflux this year. The lemon water really started bothering me, so I had to let go of the routine for now. I've just started reintroducing it one or two times a week. It helps me feel so good when I start my day this way. It gives a boost to the digestion system after sleeping all night and also begins the rehydration process for the day. It feels really good on my throat as well, after post nasal drip has got me!
Healthy Ingredients ~ Fiber, Vitamins, and Antioxidants
The Refreshing and Healing Smoothie has several of my favorite ingredients that are healing to my system. The fiber in it, the vitamins and minerals, including Vitamin A, Vitamin C, antioxidants, plus the healing and detoxing properties of the celery are all fantastic to get me on the right start. These vegetables and fruits in the smoothie are all low on calories, while being high in health benefits. If I've had any cross contamination to gluten, these foods help with the start of healing in my system. The healing when you eat gluten may take up to three weeks, so be patient, and drink lots of water to speed it up.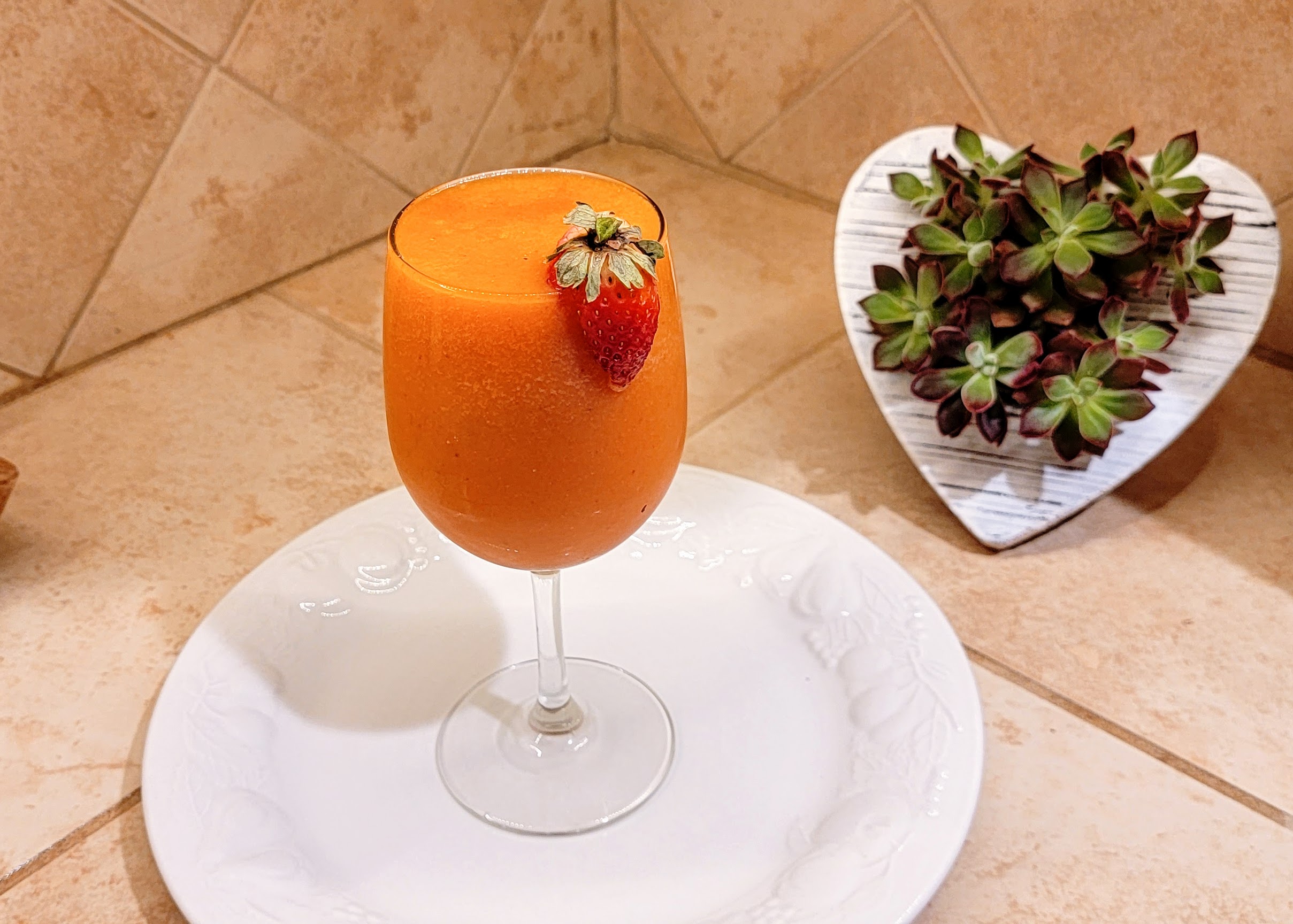 Refreshing and Healing Smoothie
Ingredients
1

stalk

celery, cut into 1" pieces

1

medium

carrot, cut into 1/2" slices

½

large

cucumber, peeled and cut into chunks

1

cup

sparkling water or water

6-7

strawberries, hulled

½

cup

crushed ice or ice cubes

¼

large

lemon, juiced

1

tablespoon

honey, optional
Instructions
Add the ingredients to the Vitamix or blender in the order listed. Cover and blend on low speed for 30 seconds. Increase to medium high and continue to blend until the smoothie mixture is smooth and you can no longer hear the ice.

Pour into a glass and enjoy a great start to a morning!