We love baking and cooking in our house! Typically everything I make is gluten free, made with gluten free flours, everything certified gluten free, from flours, to pasta, to spices, vanilla, chocolate and everything in between. My husband eats bread that contains gluten, so we have separate butter dishes and sides of the toaster, as well as separate counters and cutting boards for slicing bread or cutting pizza on. We try not to put gluten containing food in our cast iron pans which do absorb more food particles. I know this might seem extreme to some, and I wouldn't do it if I didn't need to, but honestly since finding that if I eat this way and I'm fine, I can't go back to having crumbs or contamination, or spices that contain gluten, and being sick so often again. Many products are labeled and certified gluten free now. So many more than years ago when I started cooking and eating this way almost twenty years ago. I'll share about favorite flours and cooking and baking products soon but today I wanted to share a list of some of my favorite kitchen cooking and baking tools.
Everyone has their favorite tools they like to use in the kitchen when baking and cooking too. Many of mine have been with me for years, some I have even inherited or were passed down from my mom or my grandma, others just purchased from my favorite stores or online stores. I'll list a few here with some links if you are looking to purchase any new tools. Here are a few things I couldn't do without: a dutch oven, a stone pan, and few cast iron pans, a mixer, some utensils and mixing bowls. A food scale is a must also for baking. And of course your kitchen must be equipped with some good, sharp knives (ours are J.A. Henckels from our wedding 34 years ago!) and some various sizes of cutting boards. Please send me a comment and tell me the kitchen tool or tools (baking or cooking item) that you couldn't live without!
Favorite Tools in the Kitchen:
#1 Dutch Oven –
I can't count how many times I've used my dutch oven over the years. My husband got it for me when the San Francisco Giants won the World Series in 2010! Go Giants! What a gift! He has benefited from the gift too as many delicious food items have been made in that pot! It is a Kirkland brand, so definitely nothing fancy. But it still makes the most wonderful stews and soups, roasted meats, meat sauces and sourdough loaves. I use my dutch oven to make Coq au Vin (chicken and wine), Braised Beef, Tortilla Soup, Chili Verde, Laura's Mexican Chicken, Carnitas, Grandma Rose's Chicken Sauce, all the sugo pasta sauces I make, Gluten Free Sourdough Bread, ribs, and so many other dishes, including soups and stews. Oh, so many things cook so well in this, usually in the oven, but sometimes I'll use it on the stove top also. You can purchase many different brands of a dutch oven. It is simply a covered porcelain enamel coated cast iron heavy pot with a lid. It dissipates the heat really perfectly and evenly so you get a really nice, even cook on whatever you are making. I would love a LeCreuset brand dutch oven….but right now they are out of my budget!
Here is an article I enjoyed looking at for comparison of the five top Best Dutch Ovens of 2020.
The top rated is of course the Le Creuset, but there are others in the top five that would be a great purchase as well, at a fraction of the cost. The Lodge Dutch Oven is #4 and would still be a great value purchase.
#2 Stone Bar Pan –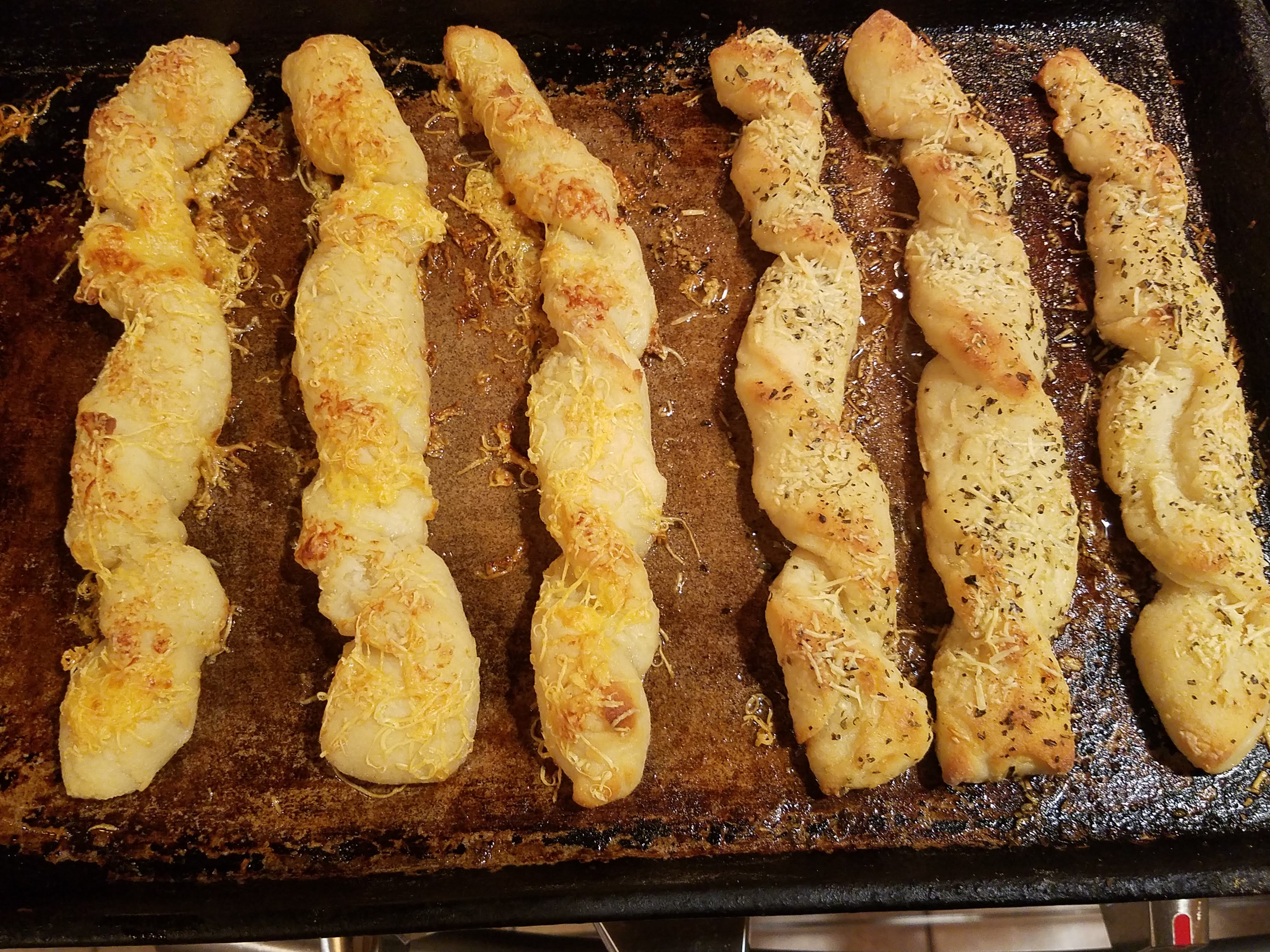 This is definitely either #1 or #2! I have two of these pans and use them practically every day or every other day and have for the past twenty years. Ours are Pampered Chef Stone Bar Pans. I use them for baking cookies, pizza, roasted veggies, oven potatoes, crackers, roll cakes, granola, roast chicken, bacon and much more! They are one of my best purchases that I've made over the years. I have purchased these for both of my daughters, and for wedding or shower gifts for friends. Perfect for anyone who loves to bake. Please be sure to follow the manufacturer directions for both seasoning and cleaning these pans. No soap, just scrapping with the rubber scrapper they come with or a soft vegetable brush, very hot water, then salt scrub lightly and rinse. Some of my daughter's friends, that grew up with her and had many a dinner or breakfast here, still talk about the oven potatoes that were made on these pans! Four year old grand daughter, Maddie, loves french fries made on these pans, even when I can't get her to eat many things!
#3 Cast Iron Skillets –
Again, on this one you don't necessarily need the top of the line, although if you can afford it, then by all means. We have a 8″ that was passed on from my parents, and a 12″ Lodge Cast Iron Skillet that we purchased. Also a 15″ that is great for large amounts of Paella (but you can cook up to 4 servings in a 12″)! The 12″ Lodge brand in the link also comes with a red silicone handle, which although it still will get hot, helps with easily grabbing with a pot holder. If you have a few different sized cast iron skillets in your kitchen, you really don't need much else, besides some nice saucepans and a dutch oven. We use these on the stovetop or in the oven, for anything from bacon and eggs to pork chops, pan fried fish, sauteed veggies, and sauces. Again, the trick is in the seasoning of the pan. You never want to wash these with soap, just scrub with a soft brush, rinse, dry, and then oil and salt. Finish with a rinse.
Here's another article rating cast iron skillets. Out of 16 twelve inch skillets tested, the Lodge skillet won! Article: The Best Cast Iron Skillet.
# 4 Assorted Measuring Cups and Mixing Bowls –
You need a nice set of measuring cups and measuring spoons, an assortment of mixing bowls. There are many sets that are inexpensive for bowls and super fun ones out there. I use one that was my grandma's, so I always feel like she is cooking or baking right there with me.
#5 A KitchenAid mixer, other stand mixer or a hand held mixer –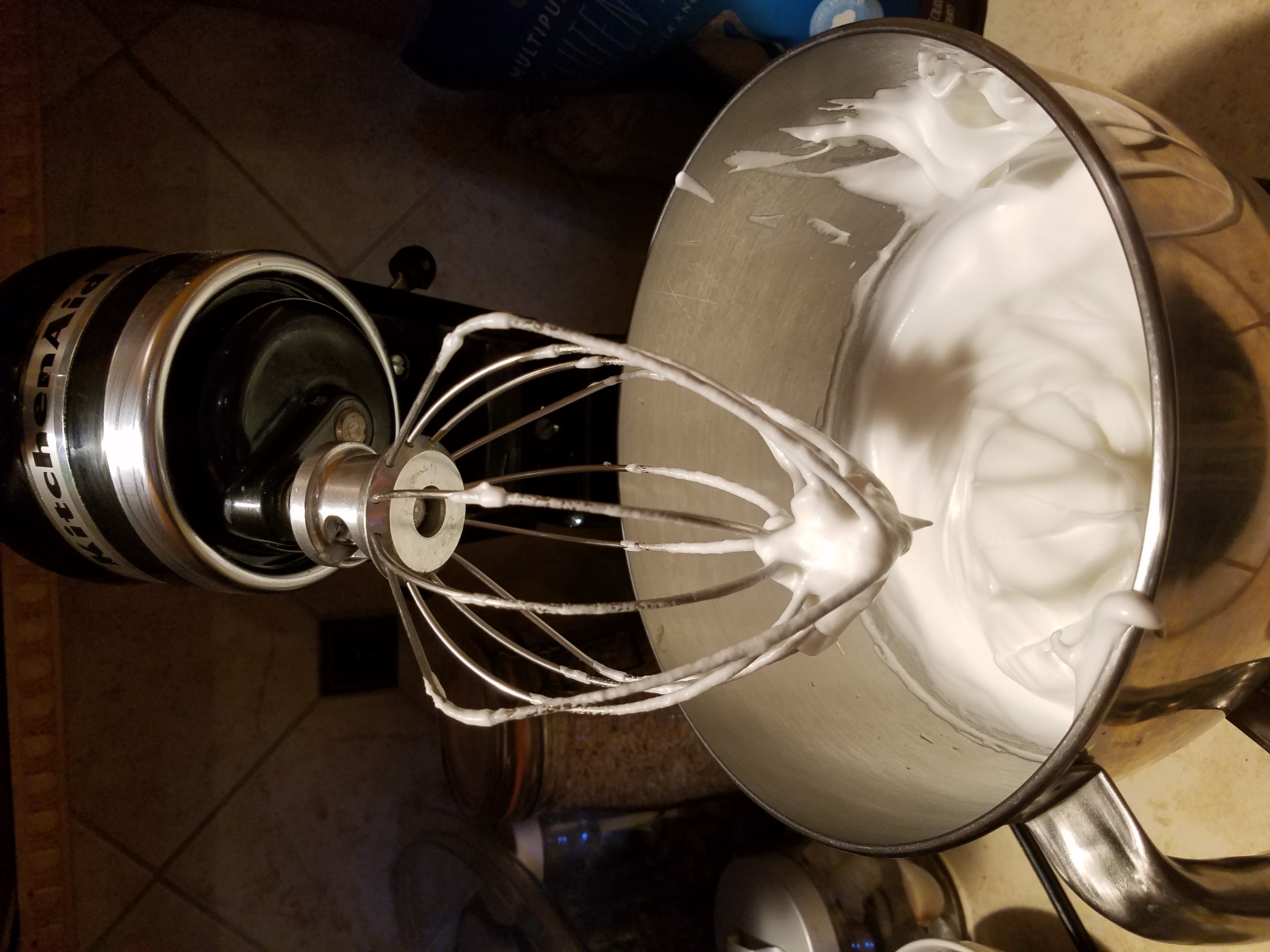 You will most likely want a mixer, either stand mixer, like a KitchenAid, or a hand held mixer for baking. It doesn't have to be a KitchenAid brand, but these definitely are easy to use and worth the money if you bake a lot. A simple hand held mixer would work too, and that is what I used for many years until my generous brother-in-law helped me purchase one of these very discounted. I told him I owe him a lifetime supply of desserts! I have used this tool so much over the past 7 or 8 years! It's helped me deliver some amazing desserts, tortes and tarts, pie crust, cookies, scones, breads, pizza dough. I even have some other attachments for it so it can handle making sausage with the Food Grinder Attachment, or zucchini noodles with the Spiralizer Peel, Core and More Attachment, plus others.
This is the KitchenAid I have and I have loved it and it still works great.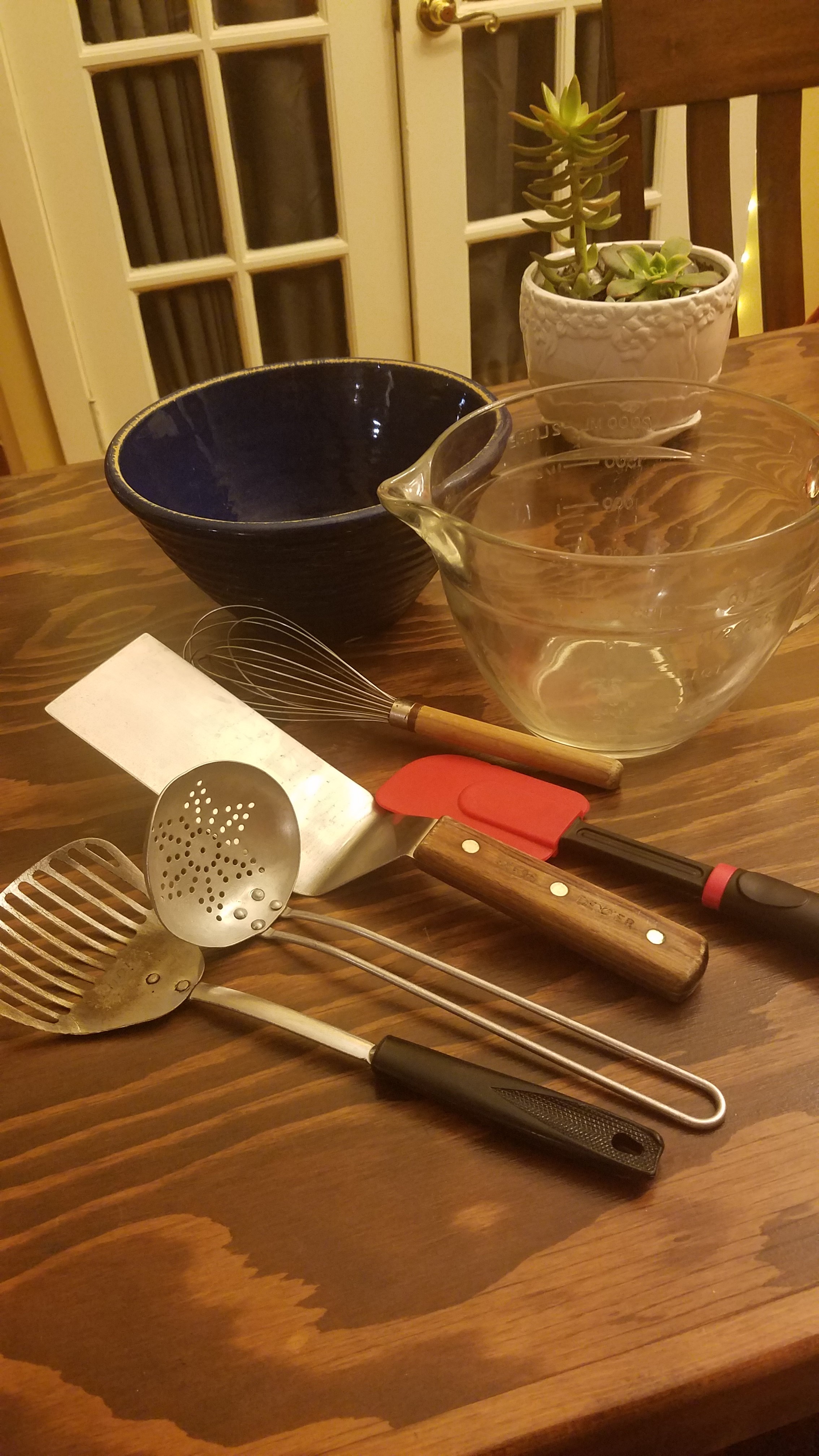 #6 Some of my favorite kitchen utensils –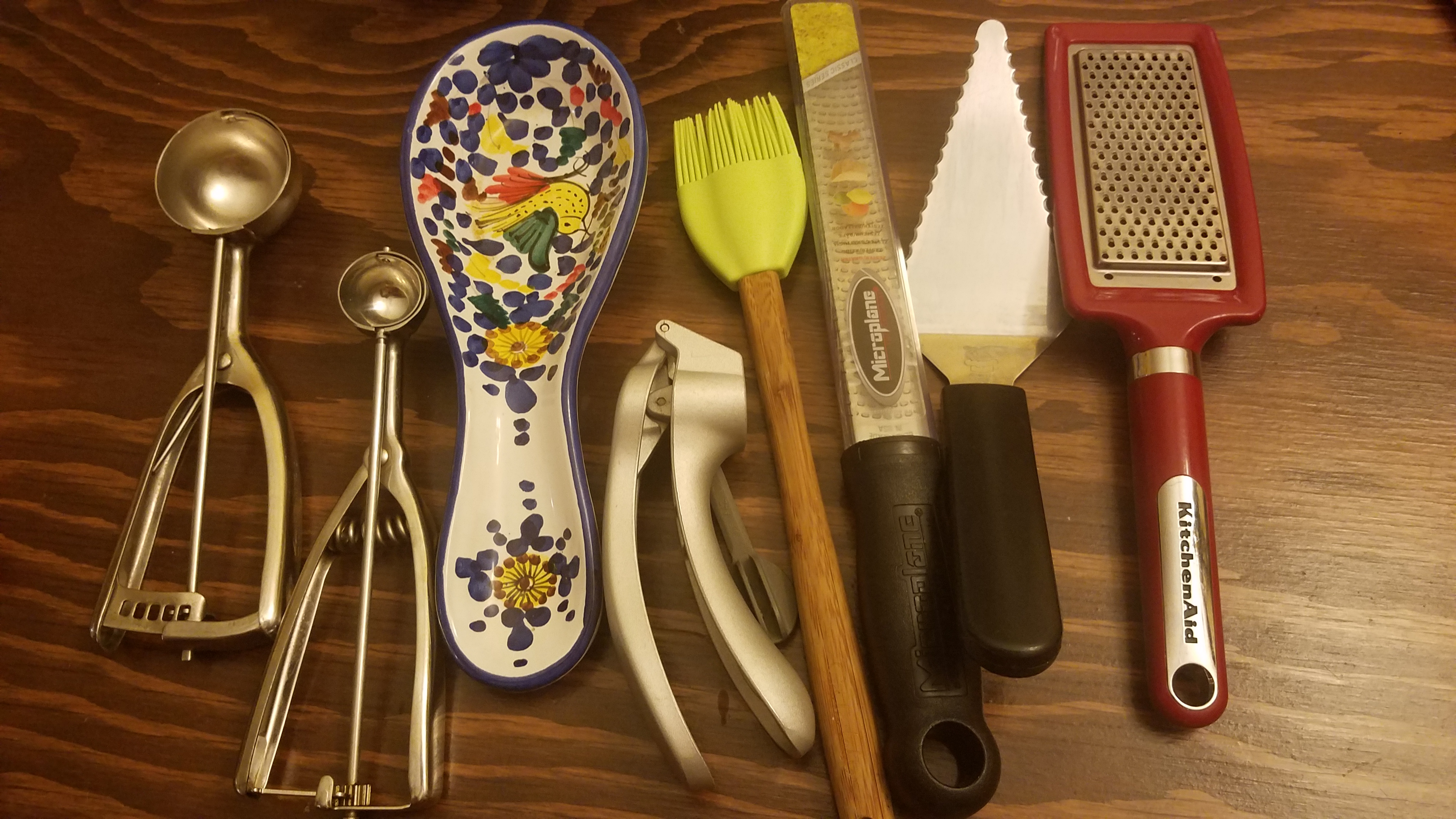 A couple of these I inherited from my grandma and I use them almost everyday. The slotted spoon works great for stirring sauteed onion and veggies. Also great for scooping when you don't want the liquid. The other slotted spoon also was hers and it's a great one to use when cooking pasta or removing something small from the pan. A good cookie spatula, rubber spatulas we buy by the dozens at the Dollar Tree, and a whisk are some needs. Also the Pampered Chef Garlic Press should be in this list as well. It is solid and easy to use, and if you rub your hands over the metal when you are done, no garlic smell will remain on your hands or it. Pretty amazing . For $20. it's a steal. I am on my second one now. The first one we wore out after using about 20 years. See here for the Pampered Chef Garlic Press. The blue bowl here also was grandmas and the glass bowl is a Pampered Chef favorite. A few cookie scoops, a spoon rest from Orvieto, Italy :), the Pampered Chef garlic press, a silicone pastry brush, a Microplane for zesting and grating, a favorite pie spatula from Pampered Chef, and a grater. There are many more but that is probably my list of favorites!
#7 Springform cake pans, tart pan, muffin pans, mini bundt cake pans and ramekins –
Many a Chocolate Gananache Tart or Lemon Curd Tart has been made in a tart pan or a springform pan. The springform pan is a cake pan that has a removable bottom and is also usually non-stick. It is very versatile and I use it for tortes and tarts and cakes of all kinds. You can get a set of three springform pans of various sizes like these Wilton Springform Cake Pan Set 3-Piece ones at Amazon.The muffin pans of course are indispensable and I think a 12 cup and 6 cup pan is helpful. Also the mini bundt pans are super fun as sometimes you might want a dessert that is just a bit different and special. I also use ramekins of various sizes for creme brulee or mousse (but putting mousse in liquor glasses or small flutes is prettier. You also probably need a small cake decorating kit with a few pastry bags and tips for creating some baking creations.