Simplicity in cooking is a treasured thing in the busy world we live in. We are always rushing around from one place to the next, and so we subscribe to meals in a box, delivered directly to our door, order take out food, or throw a meal together. It's about the convenience and ease of the meal. How quick it can be ready to serve it up on the table, eat quickly, and then move to the next thing.
We've traveled to many countries where meals are hours long and even more, where the custom is to leisurely enjoy each other's company over good food and drinks. In these cultures, eating is to be savored, taking time to enjoy the delicate flavors of the dish and the artistry also. Taking delight in the food, not simply scarfing it down, in order to be done.
There are some things you can do to intentionally slow down the meal. Make it pretty. Make it interesting. Make your food a work of art, full of color like the palette of an artist. Design and decorate, slicing ingredients fine using a mandoline cutter or a sharp knife, and adding color or texture where needed. Serve an appetizer first, if even just a no fuss one; in the summer serve the appetizer with a chilled wine or a cool drink. A simple caprese salad like the one above, served alongside some grilled Italian sausages is a perfect appetizer or lunch salad. A flatbread or a pizza, cut into small pieces, is also a great choice for an appetizer.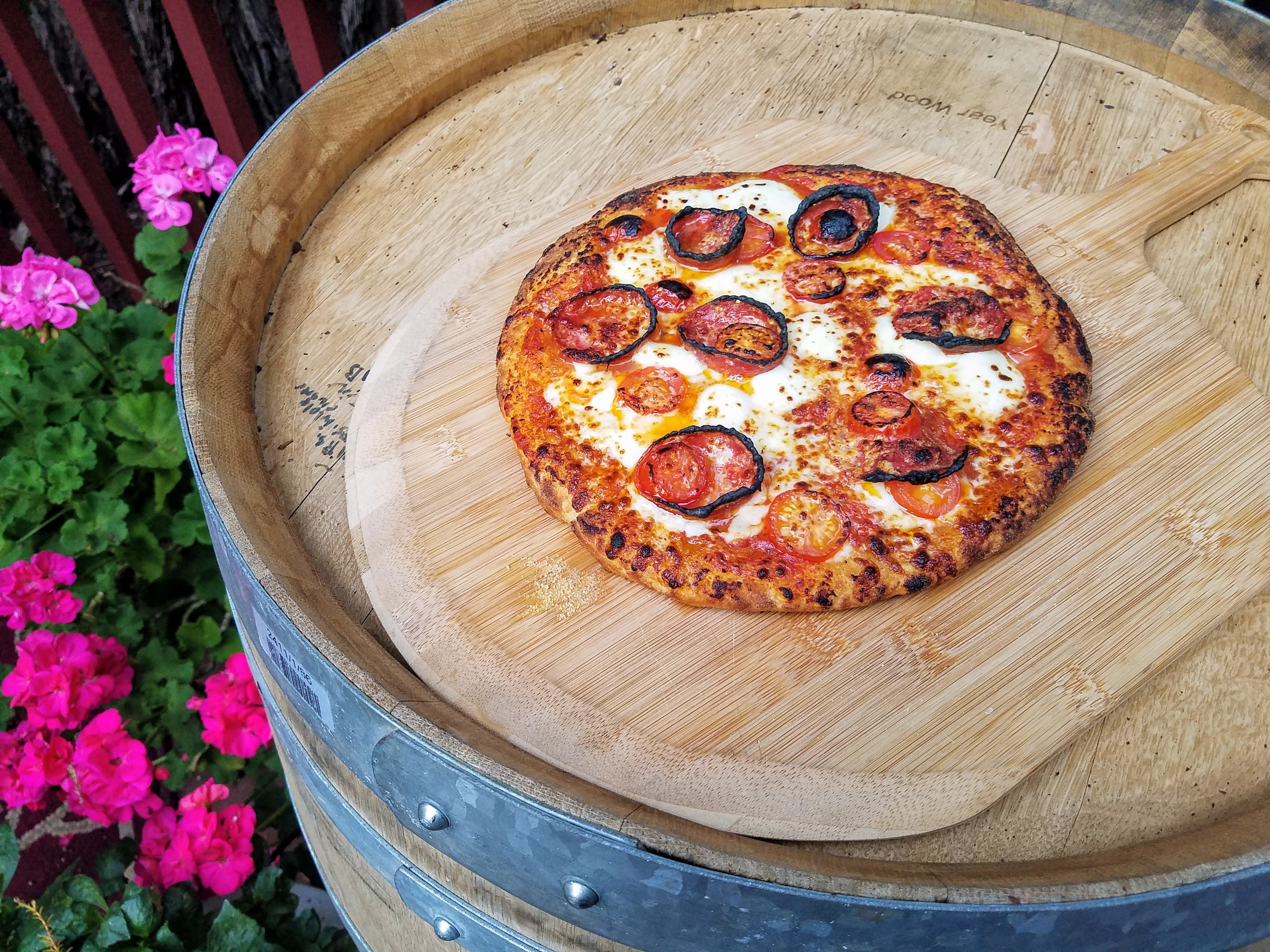 A charcuterie board filled with cheeses, meats, nuts, and fruits is another easy but beautiful choice for an appetizer. Use a wood board or tray and design using your ingredients, adding color in between the like colored items, decorating with herb sprigs and delicate, edible flowers. Enjoy the board outside with small plates so people can serve up tasty bites. You and your guests can take in the surroundings around you while snacking. Play some soft music maybe.
If you can add plants or herbs to your outdoors area, this helps add a calming effect to any area. Carpets and comfy furniture in soft colors give it a relaxed feel. Decorate in your own style with items purchased from the finest stores or from the local thrift store. For an element of fun in between courses have some games out, or other outdoor activities. Set up darts, backgammon, or chess for your family or guests to challenge each other.  Make your space a welcome space and an oasis for you and your family and friends to enjoy.
We have large decks that we enjoy for many months, until it's too rainy or cold out. We move the cushions and throw pillows from the patio furniture indoors for the winter months. Carpets get moved indoors also. In the summer though, we enjoy it like crazy! Of course, not as much during the pandemic, which has been a bit hard.
Prior to 2020, we had gatherings called Wine on the Deck, where we supplied the space, some wine and some food, and invited the guests to enjoy a time to be together outdoors. It was a great time for people to connect with new people from different places. It was always fun to see how people were intertwined, even though they didn't know each other. The goal is to create places and food that give an experience for your loved ones and friends to enjoy. The meal itself can be straightforward: grilled meats and vegetables or pasta with a delicious pasta sauce and a deconstructed salad. Let everyone pick the things they like in their salad.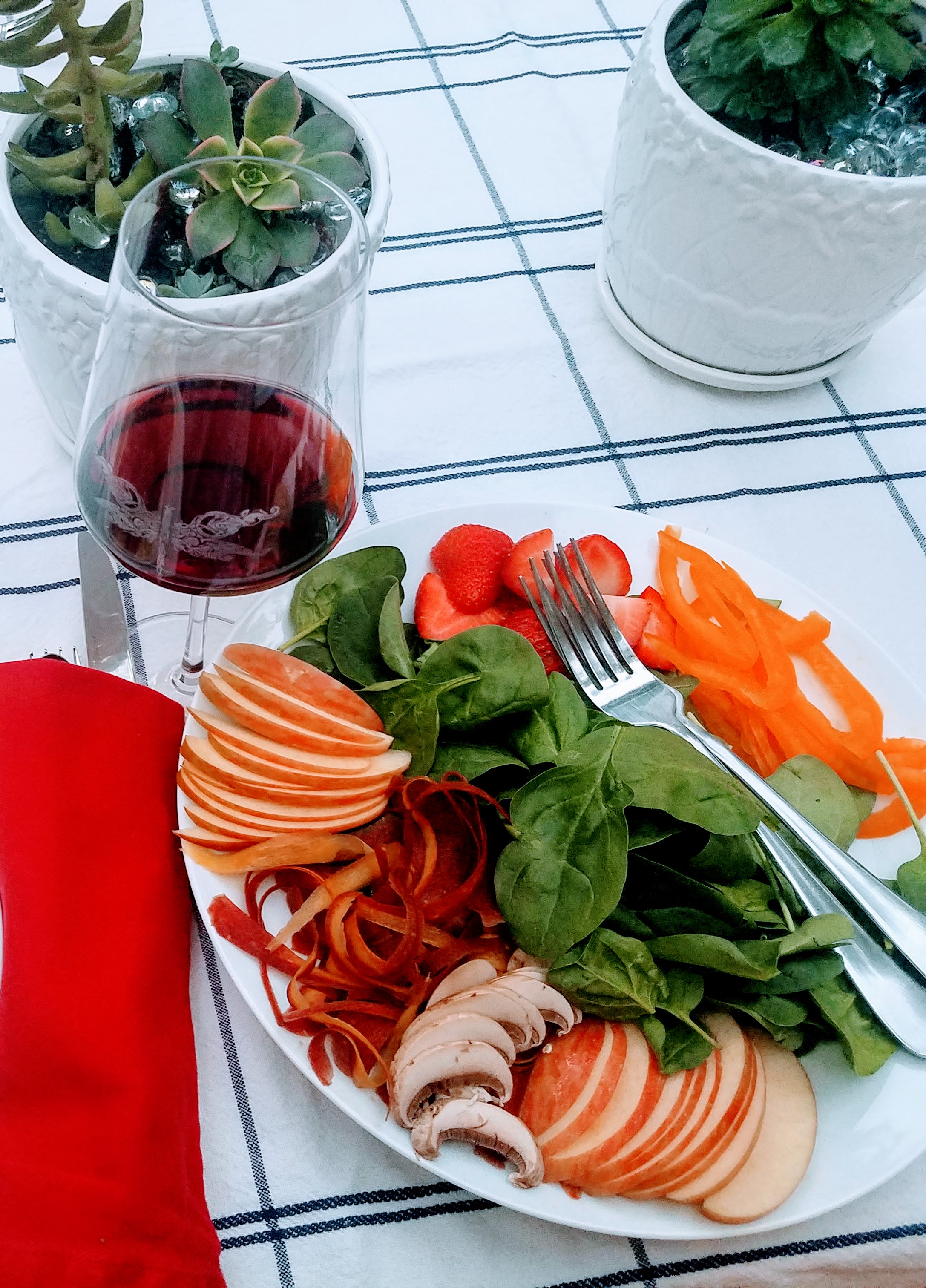 Add special finishing touches to meals, where you can. Fresh herbs or flowers (organic preferably), can add beauty, fragrance, and taste and to something simple. I can't grow many types of produce here under the redwood trees, but I can always grow a few fresh herbs and a few edible flowers. It's a beautiful extravagance to go outdoors to pick your own herbs as you want them. Herbs will even grow in a sunny window indoors, if you don't have any space or sun outdoors.
Lastly, always make sure to serve a special or fun dessert (or at least for the special events). It doesn't have to be fancy or difficult to make. Store bought ice cream with all the toppings is one of our families favorite desserts. A cheesecake bar with slices of cheesecake and toppings for each guest to top, is also a fun one. Fresh berries served in delicate wine glasses, topped with chocolate sauce and sweetened whipped cream, and served with a tiny bit of Port or dessert wine. A fruit tart or a lemon curd tart decoratively topped with berries is another great choice.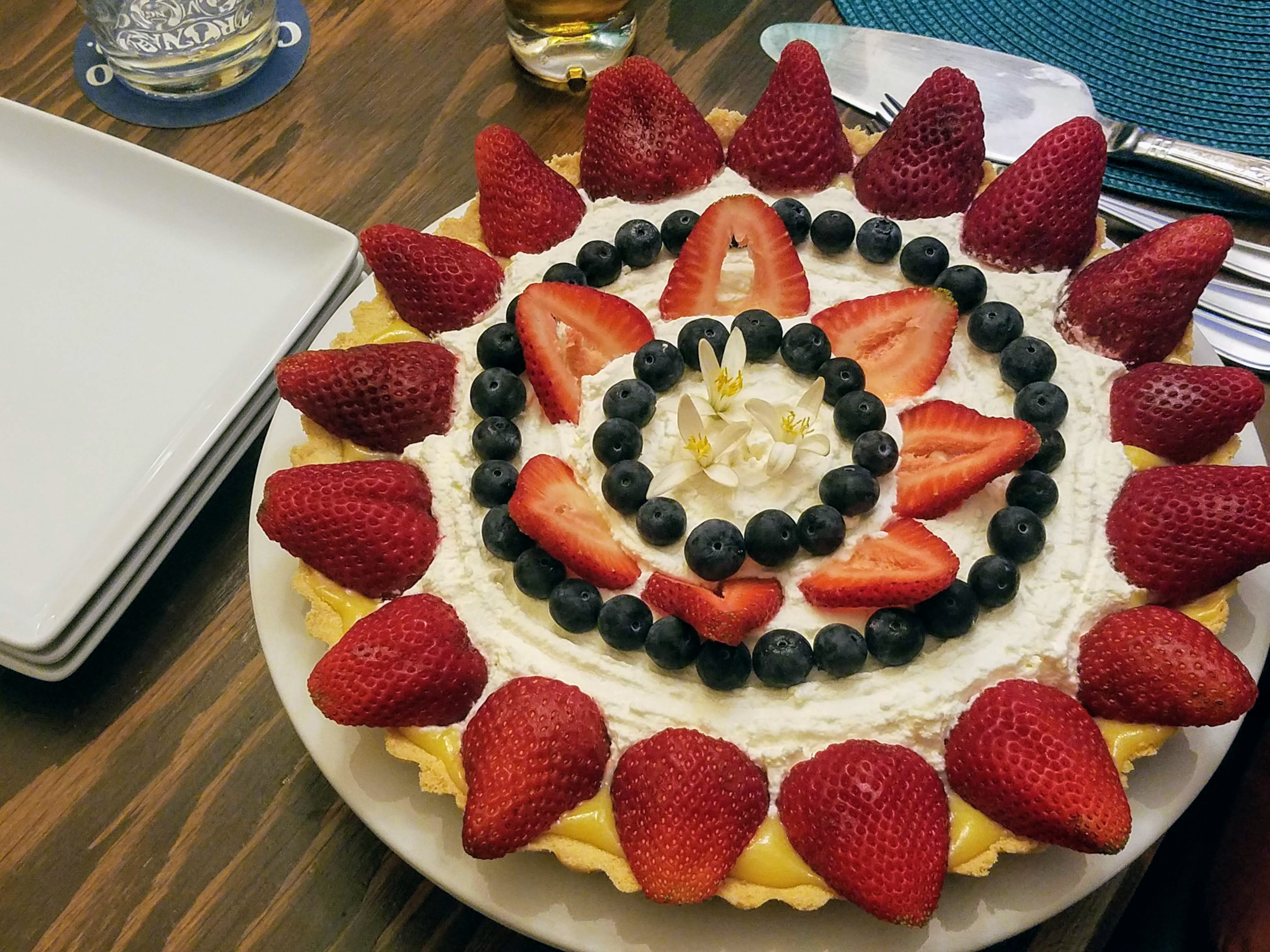 Whatever you serve, take time to enjoy it, savor it, and create a moment for others to be able to do the same.