Our family has always had a weak spot for ice cream! When touring Italy during a very hot season, we once stopped for gelato with our daughters, then 14 and 11, three times in just one day! It was over 100 degrees several days in a row!
Just as in Italy, hot summer days here call for ice cream! Why not make it homemade ice cream?!
You can easily make this Perfectly Creamy Vanilla Ice Cream! We like to to make the flavor vanilla at our house . That way everyone can add in their favorite toppings to their liking.
If I had it my way, I would make coffee or espresso bean at every chance (YUM!) or maybe a raspberry ice cream. Since I want others to enjoy it also, so we stick with vanilla or Stracciatella. Stracciatella ice cream is made by drizzling melted chocolate into the vanilla ice cream. This happens near the end of the process time. Stracciatella is so delicious too! You can also add in toasted almonds or even toasted coconut. Finely ground espresso beans are another great addition!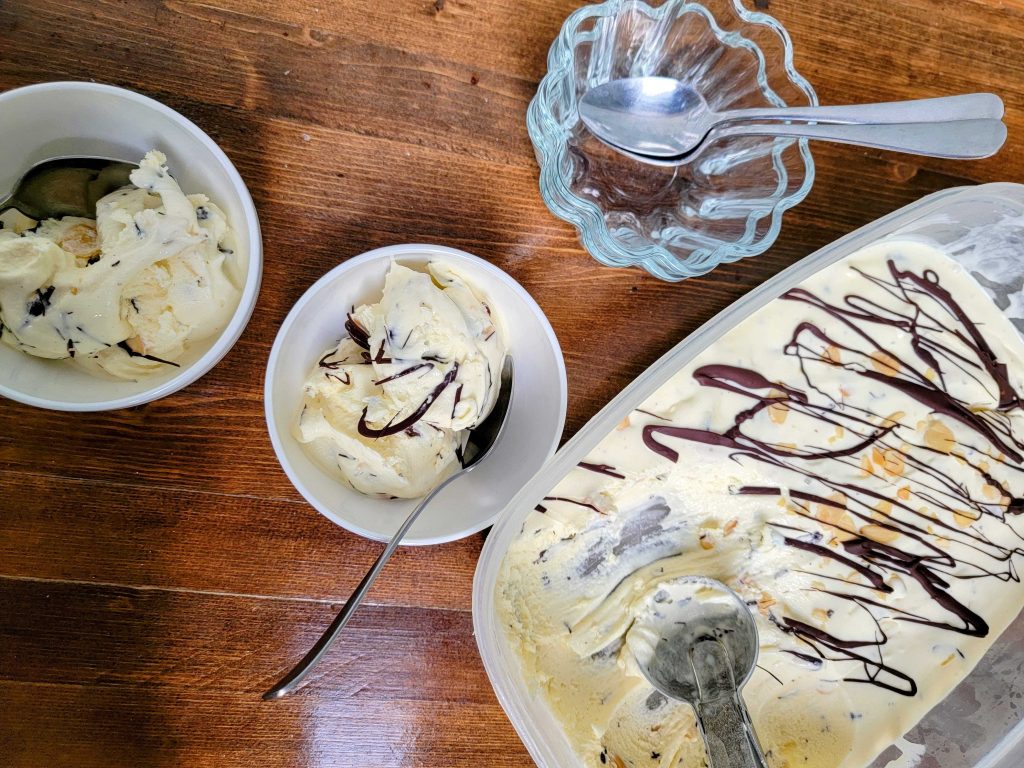 There are other flavorings you could add in or candies, even. Try chopped up Heath Bar (yes, they are gluten free according to the Hershey's website) or another gluten free candy bar.
Whatever you decide, I hope you love this creamy recipe for ice cream. I especially love how this ice cream is firm enough for scooping and still very creamy, while using a little less heavy cream.
We have a Cuisinart Ice Cream Maker which. So you do have to plan ahead a bit, as the canister needs to be in the freezer for eight hours or overnight. You can make the ice cream mix the night before also. Just remember to cool it before putting in the refrigerator to chill. Be sure to allow enough time before going to bed!
Enjoy!
~Laura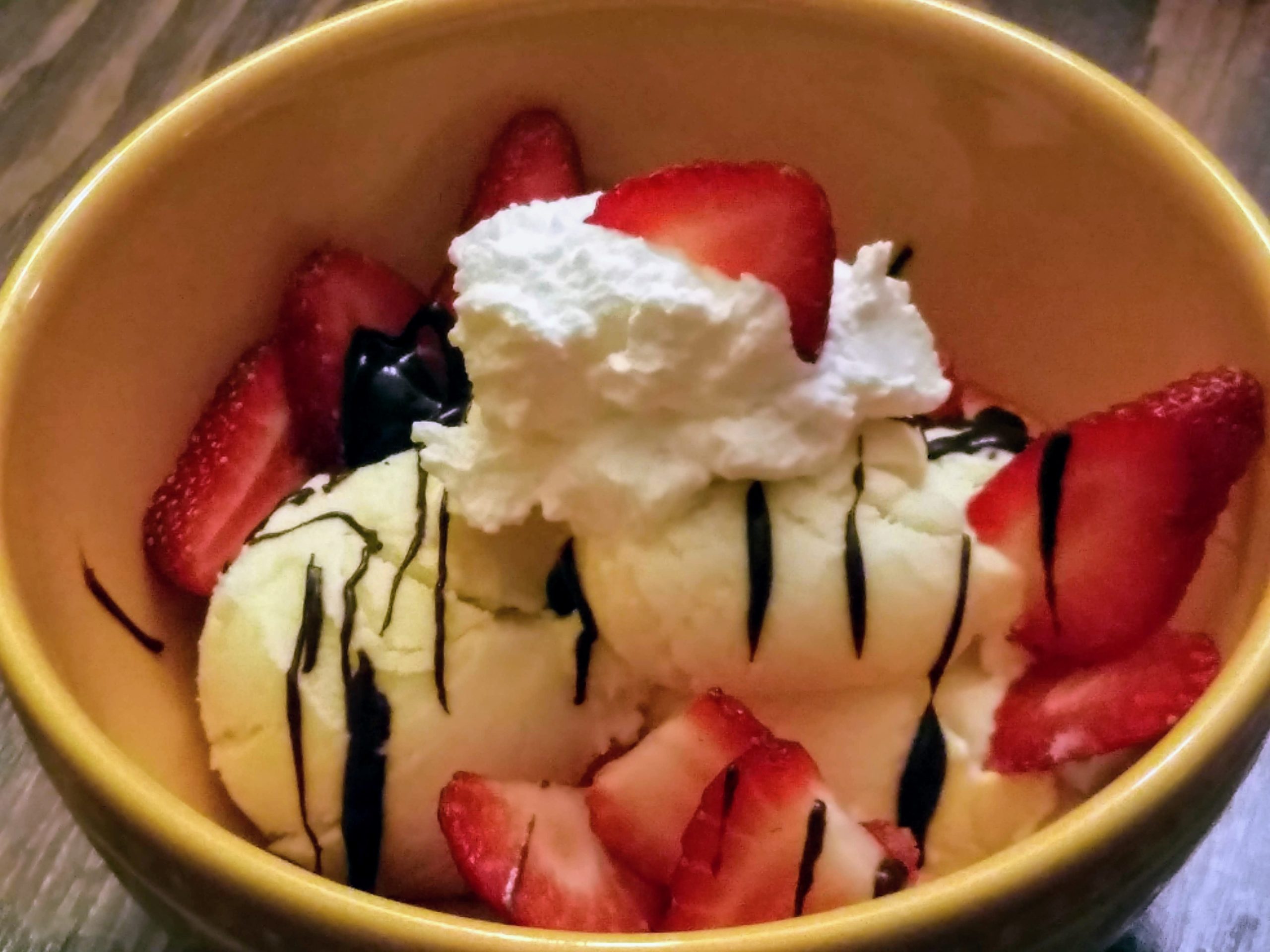 Perfectly Creamy Vanilla Ice Cream
Ingredients
1 1/2 cups of heavy cream

2 1/2 cups of whole milk

1 cup organic cane sugar

1/4 teaspoon kosher salt

5 large egg yolks

1 tablespoon of cornstarch, gf

2 teaspoons vanilla, gf or 1 1/2 teaspoons of vanilla paste, gf
Instructions
Beat the egg yolks in a stand mixer bowl using the whisk attachment or in a large bowl using a hand mixer together with 1/3 cup of the sugar, until thick and lemon colored.

Stir together in a medium saucepan the remaining 2/3 cup of sugar, the cornstarch, salt, heavy cream, milk, and vanilla or vanilla paste. Bring to just a boil over medium low heat, stirring continuously.

Pour about 1/3 of the milk mixture into the beaten egg yolks while whisking the two liquids together quickly with the other hand.

Pour back into the saucepan and continue cooking over medium low or low until the mixture will coat the back of a wooden spoon. You don't want to overcook this! It will only need a few minutes. Pour through a sieve to strain out any lumps.

Cool and chill overnight or 3 to 4 hours minimum. Pour into an ice cream maker and process for the time recommended (mine takes 25 minutes). Scoop into a Rubbermaid container with a lid and freeze for 2 to 4 hours for a thicker texture or serve immediately for a softer texture.

Serve with toppings: berries, decadent dark hot fudge, caramel sauce, cut up candies, sweetened whipped cream, or whatever else you like for a perfect ice cream sundae bar.