Jump to Recipe
Print Recipe
Simple grilled chicken is sometimes the very thing you want to whip up for dinner! Perfect to make after spending a few hours on a walk or at the ocean. We grill more during summer of course, when you can just hang out outside, sipping ice tea or playing darts.
Here, we got our chillier weather back the other day and this morning it was 39 out. I know that is not cold for much of the country and I'm definitely not complaining!
This chicken marinates for an hour to an hour and a half and then cooks up quick. It resembles a teriyaki in a strange way. I love teriyaki but rarely can enjoy it unless I make it myself, due to the gluten content in soy sauce, which is a primary ingredient of teriyaki.
Teriyaki also contains a lot of processed sugars which I try to avoid. The maple and balsamic vinegar give this chicken a beautiful color, especially with the char marks.
We served this with some garlic mashed potatoes and string beans, but it would go perfect with brown rice and some stir fried vegetables. Or even cut the chicken into bite size pieces for your chicken and vegetable rice bowl. You can also bake this if you prefer, just make sure to foil line your pan.
~Laura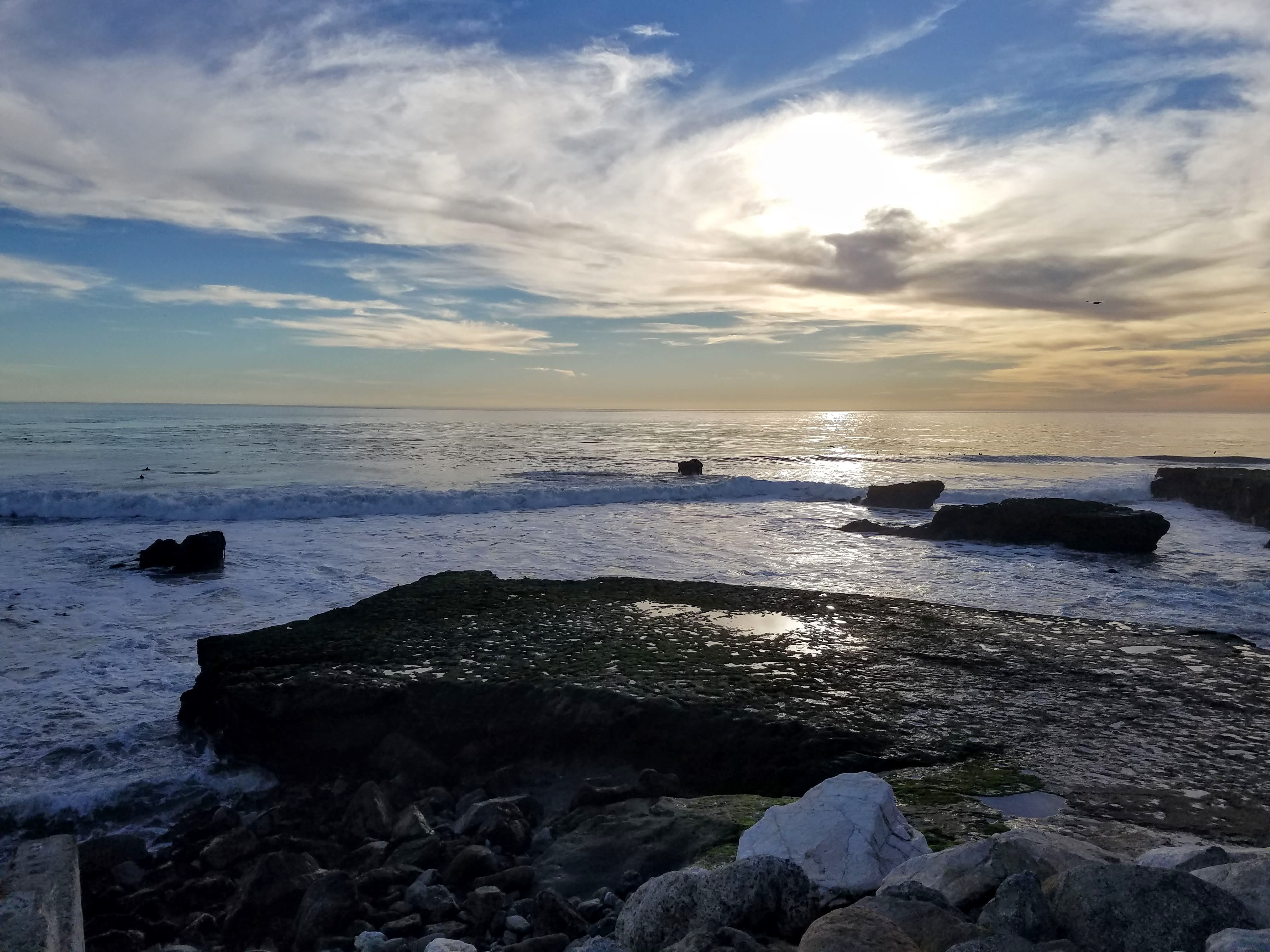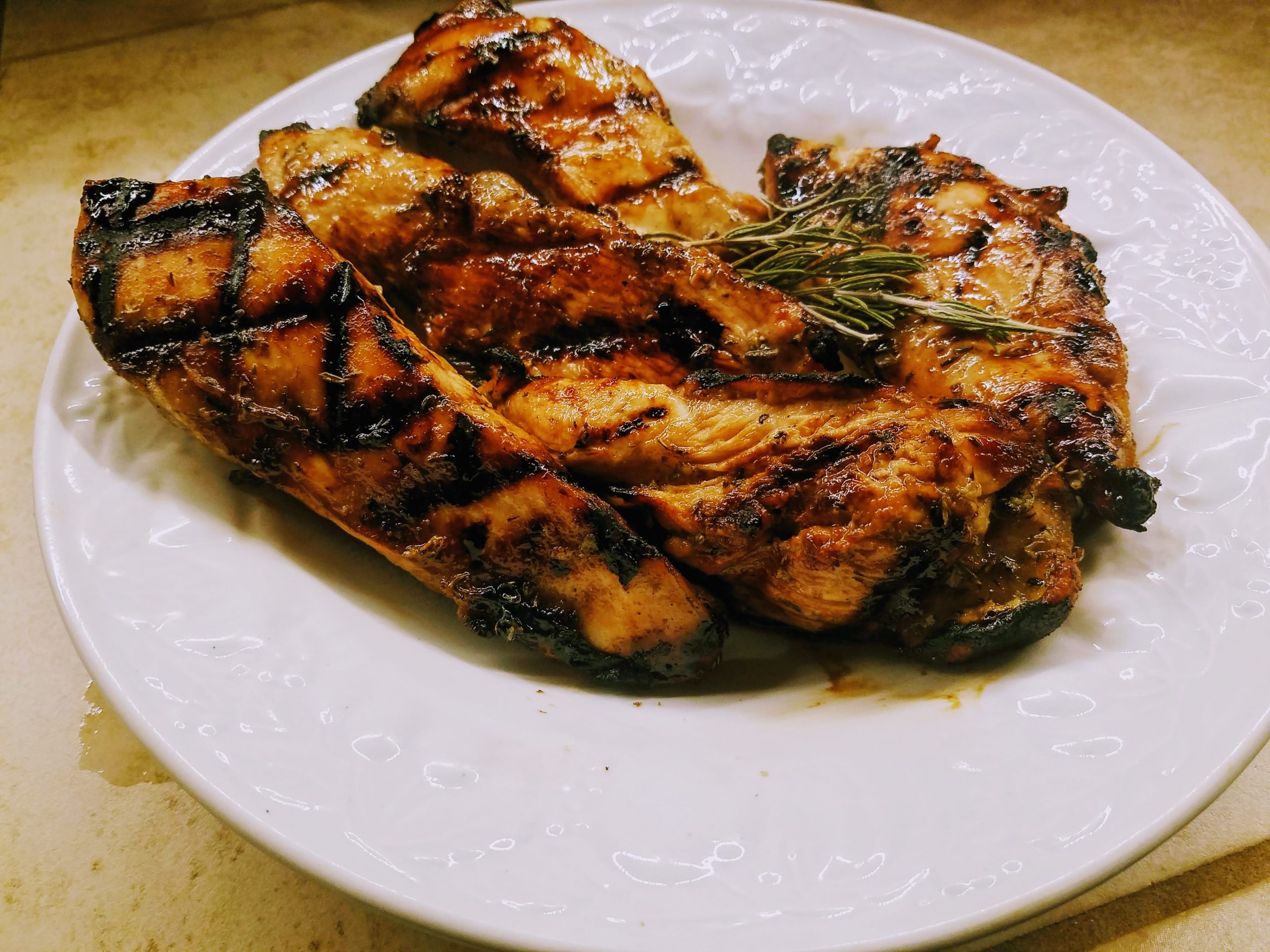 Grilled Balsamic Maple Glazed Chicken Thighs or Breast Strips (Gluten Free)
Ingredients
3-4

boneless, skinless chicken thighs

or 2 boneless, skinless chicken breasts cut into 2 or 3 strips each

2 tablespoons

olive oil

½ teaspoon

garlic powder

1 teaspoon

sherry vinegar

1/8 cup

balsamic vinegar

1/8 cup, plus 1 tablespoon

pure maple syrup

1 teaspoon

salt

¼ teaspoon

freshly ground pepper

¼ teaspoon

thyme

½ teaspoon

oregano
Instructions
Stir together in a medium bowl the olive oil, garlic powder, sherry vinegar, balsamic vinegar, maple syrup, salt, pepper, thyme and oregano.

Pat dry the chicken thighs or chicken strips and add to the bowl and marinate for 1 – 1 ½ hours at room temperature (or in the refrigerator in warm temperatures).
Instructions for Grilling:
Set the gas grill to medium high and preheat for 6-8 minutes. Grill the chicken, turning to char both sides, for a total of 9 – 10 minutes for chicken breast strips and 15 – 20 minutes for boneless thighs. These times vary depending on the heat of the grill and the size of chicken. 
Instructions for Baking:
You could also oven cook these in the oven, but foil line the pan because it will get very stuck on from the maple syrup. Bake in a 425 oven for 8-10 minutes for chicken breast strips or 18-23 for boneless skinless chicken thighs. Check temperature with a meat thermometer for doneness.