Pão de queijo meets delicious buttery, cheese biscuit in these Buttery Sourdough Gluten Free Cheese Biscuits.
Now don't get me wrong, Pão de Queijo are one of the most delicious cheese rolls you'll ever have! But this recipe is delicious also, and very easy to stir the ingredients together and have these ready in a very short time. They are more like a biscuit than a roll, buttery and flaky dough, both crisp on the outside and chewy on the inside.
These are perfect for tea, to accompany your soup or salad, or just for a snack! These cheese filled treasures are sure to satisfy your taste buds!
This is a great way to use some of that sourdough discard, too.
Another way to use your sourdough discard
I'm always looking for new ways to use my sourdough discard when feeding my gluten free sourdough starter.
I love using it for Best Ever Crispy and Savory Gluten Free Sourdough Crackers and also in Gluten Free Sourdough Waffles. Now I have another easy recipe which is delicious and satisfying!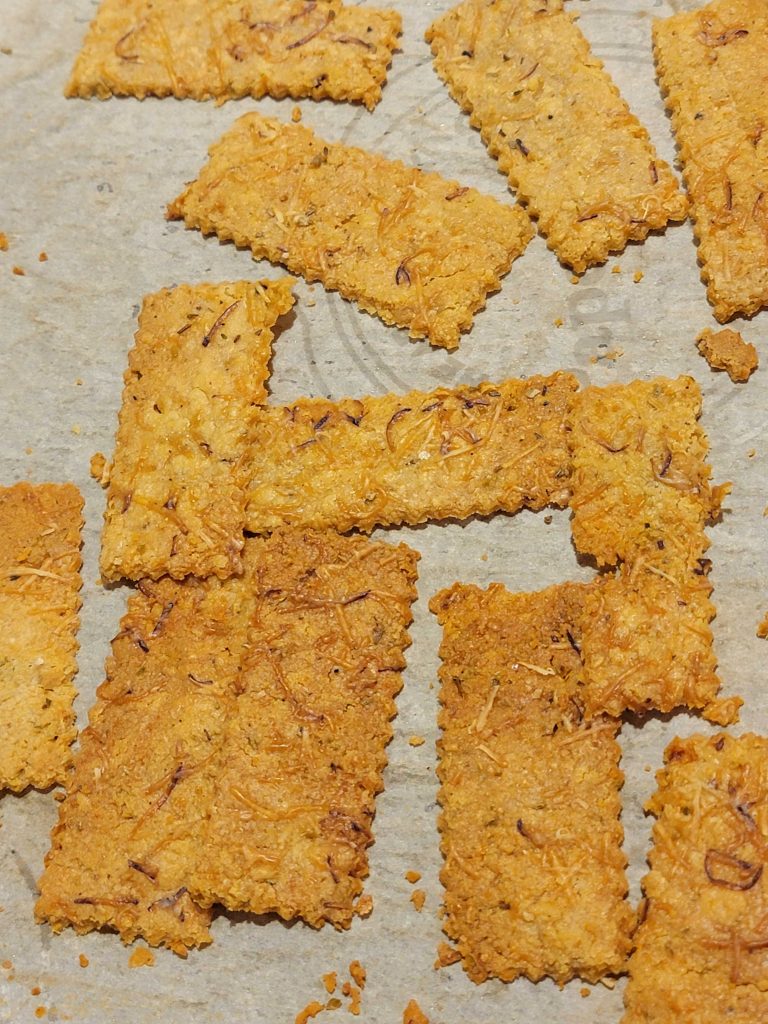 What brand of flour should you use?
Bob's Red Mill Tapioca Flour works great in this recipe. I love Bob's Red gluten free flours and use many of their single grain or flours, as well as Bob's Red Mill 1 to 1 Gluten Free Baking Flour in many of my recipes. They are easily found on my local stores shelves or available online. I love their Organic Brown Rice Flour too.
Easy to whip up these delicious gluten free biscuits
They literally whip up in just a few minutes time. Being super simple to mix in a bowl, then bake, with basic ingredients as well.
Just stir the ingredients together. Refrigerate for 30 minutes. Next, scoop or form into balls, then bake on a parchment lined sheet for about twenty minutes.
They will tempt you as you bake! Cheese baking has such incredible aroma! Let sit a few minutes before you enjoy. Super simple to mix in a bowl and bake them, with basic ingredients as well.
Two versions of this biscuit
I originally made these as a flatter biscuit. They were more buttery and very good, but I didn't like that they flattened when baking. Now, I've revised the recipe to have a rounder cheese biscuit with much of the same taste and texture.
I have left the changes in the notes if you prefer to try the original flatter biscuit. Both are yummy!
These are a perfect breakfast or snack, as well as a great biscuit
These biscuits can be enjoyed almost any time. Try them for a breakfast treat with a cup of coffee or tea, or have them as a snack, or to accompany your lunch or dinner. They are best when still warm, but you can also eat reheat them in a 375 degree oven for 4-5 minutes. Try them with butter or just eat them plain!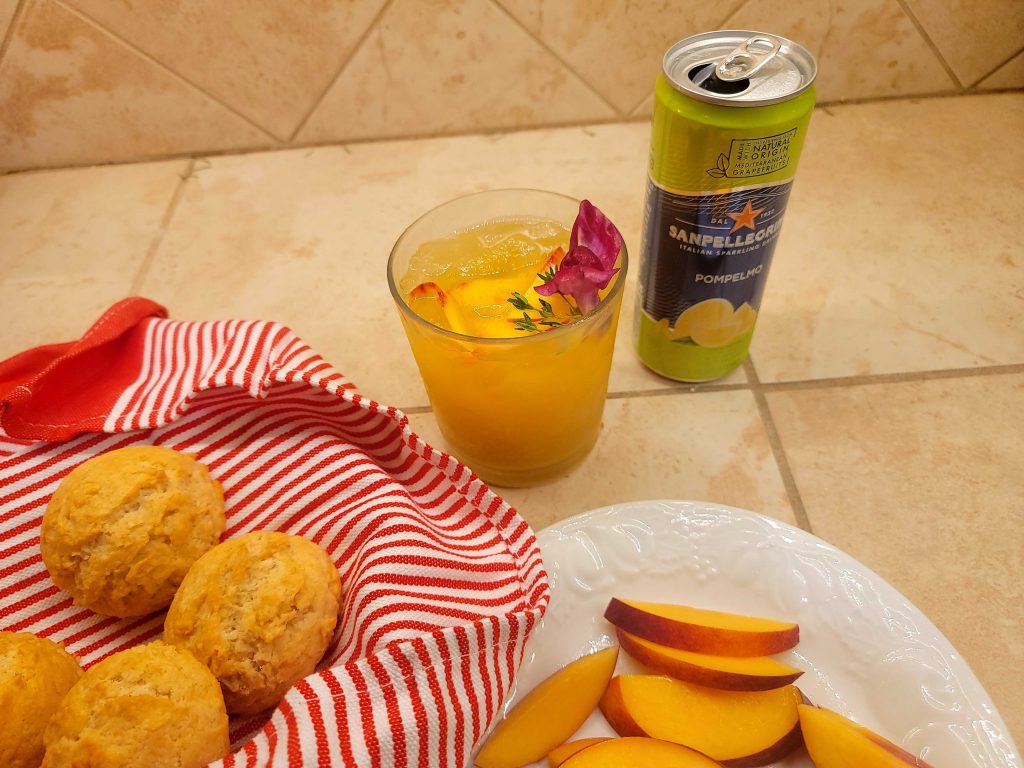 Similar in taste to Brazilian Pão de Queijo
These biscuits, similar to Pão de Queijo, the wonderful cheese balls that are originally found in Brazil, have both buttery and cheesy tastes. They are delicate and are also somewhat addicting!
Try to save some to pair with your lunch, dinner, or tea. You might have trouble saving them for dinner, as it's so easy to down them! And they smell absolutely delicious when they are baking!
Can you make these dairy free?
You definitely can substitute a butter substitute, which is also gluten free, if you need. However, substituting a dairy free cheese may be a bit more difficult. I would look for a cheese substitute that melts well to use here. Also one that doesn't have a dominating coconut flavor, and the result should be good.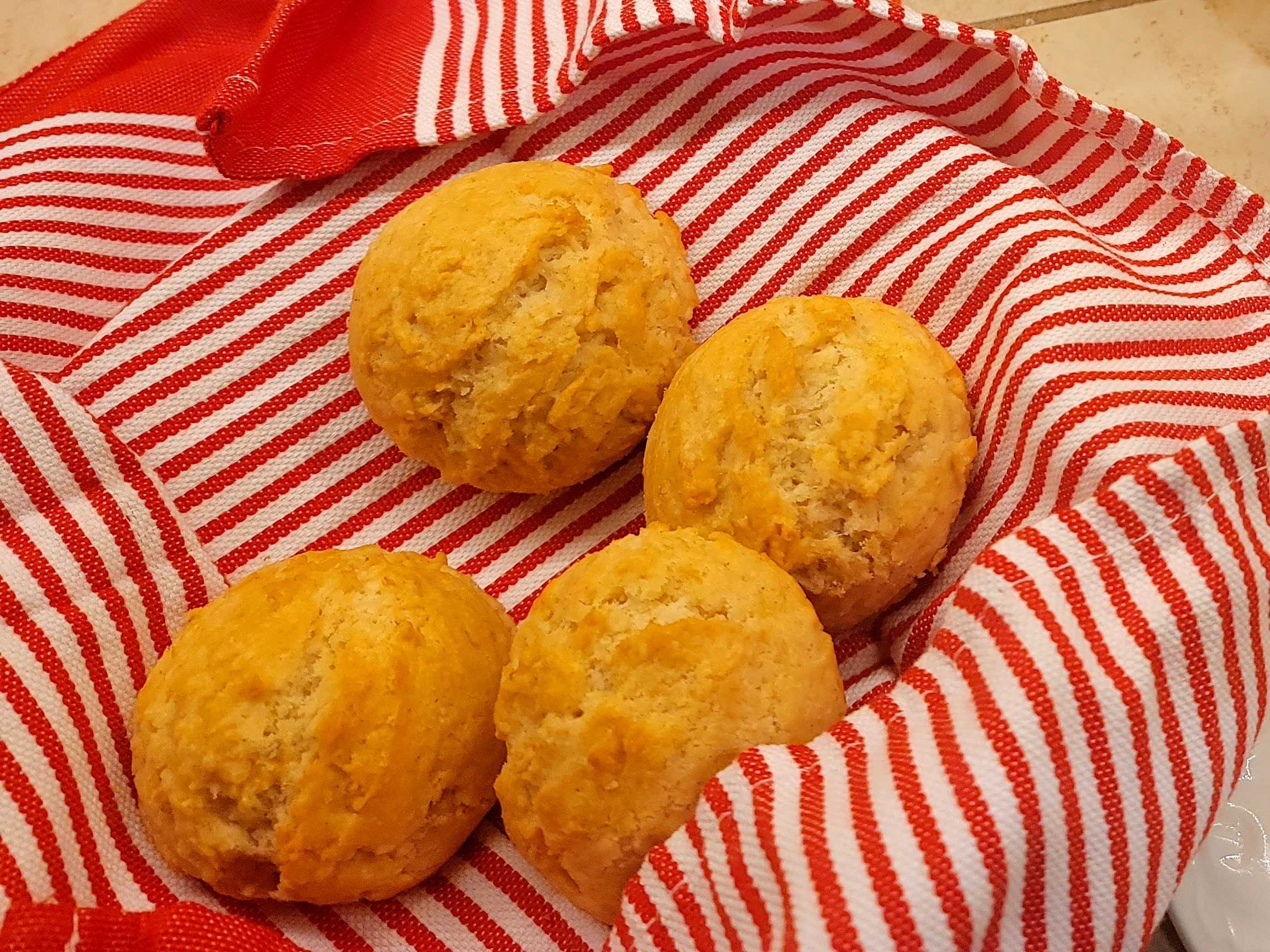 Buttery Sourdough Gluten Free Cheese Biscuits
Similar in taste to Pão de Queijo, these cheesy biscuits are sure to satisfy. Enjoy as a snack, breakfast, or with a meal.
Equipment
1 Baking sheet

parchment paper
Ingredients
1

cup

gluten-free sourdough starter

unfed, discard

⅓

cup

salted butter, softened

2

tbsp

milk

whole milk or almond milk

1

cup

parmesan cheese or 1/2 cup parmesan, plus 1/2 cup cheddar cheese

grated

3

teaspoons

baking powder, gf

½

cup

plus 3 tbsp Bob's Red Mill Tapioca Flour, gf

2

tbsp

Bob's Red Mill Organic Brown Rice Flour. gf
Instructions
Preheat the oven to 425 degrees.

In a bowl, add the sourdough starter, butter, cheese, and milk.

Mix the dry ingredients together in another bowl. Add the dry ingredients to the wet and stir or use your hands to combine thoroughly. Knead several times. Refrigerate the dough for about 30 minutes.

Scoop 6 at a time onto a parchment lined baking sheet. Bake for 20-24 minutes until golden on the bottoms and tops.

Remove and let sit for a few minutes before enjoying. Store remaining cooled biscuits in a sealed container. Reheat in a 375℉ oven for 3-5 minutes.
Notes
I've tweaked this recipe slightly to give these a bit more of a Pão de Queijo flare. They are delicious both ways, though. The original recipe if you prefer is an even more buttery flatter biscuit. 
It has a few differences listed below for the original flatter biscuit:
use 1/2 cup salted butter, softened instead of 1/3 cup for revised 
use 1/2 cup Bob's Red Mill Tapioca Flour, gf, plus 2 tbsp,  instead of 1/2 plus 3 tbsp, for revised
omit 2 tbsp Bob's Red Mill Organic Brown Rice Flour, gf  
use 2 teaspoons baking powder, gf instead of 3 teaspoons for revised