Jump to Recipe
Print Recipe
Here's a pasta sauce you can throw together in a jiffy then just let it simmer while you rest! Or you might get the salad made for dinner and then rest. Either way you and those eating this red sauce over pasta will be completely satisfied! Serve this with a glass of red wine; Chianti or a Zinfandel will work well with this dish. We paired this with one of four favorite California wines, Pedroncelli Winery 2020 Mother Clone Zinfandel.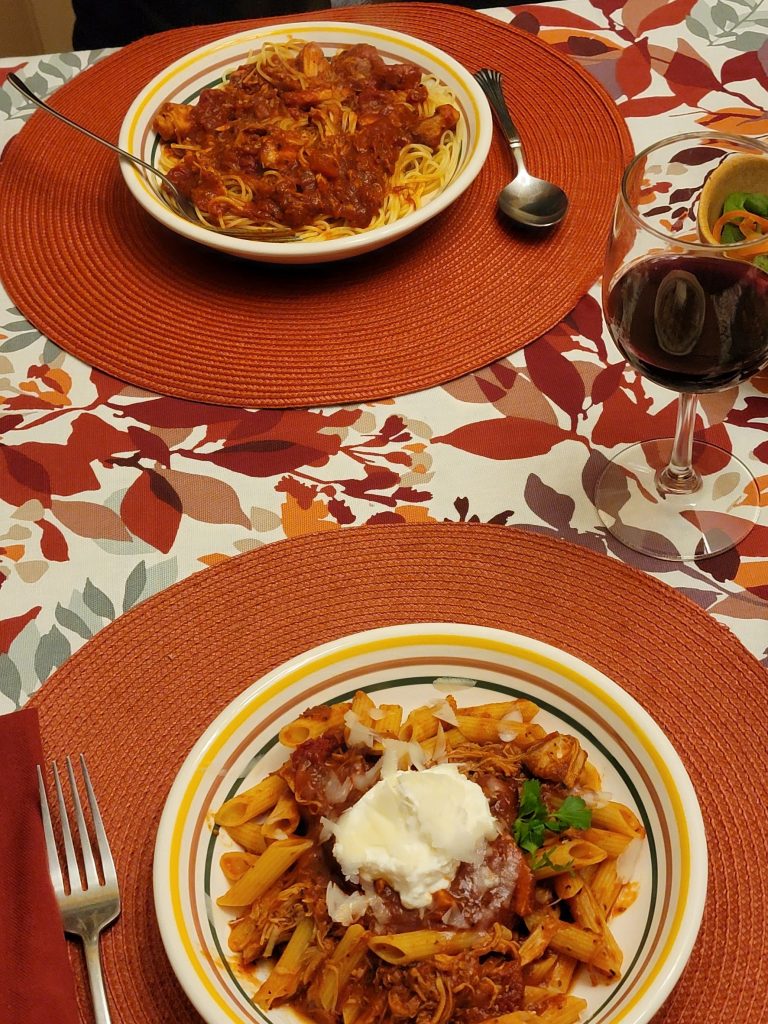 Nostalgic moments ~ Grandparents and Aptos, Santa Cruz County, California
This has been adapted from my Grandma Rose's Chicken Sauce, which is an absolutely delicious pasta sauce as well. There's something completely different about a red sauce with chicken. Very seldom do you see this sauce, yet it has such immense flavor, with sweetness that a beef sauce wouldn't have.
I grew up eating these lovely red sauces! Now they are nostalgic of my growing up years. I remember well, my Grandma Rose in the kitchen making all sorts of lovely food for her family. Definitely showing her love for her family in the delicious dishes: eggplant parmesan, pasta gently covered in red sauce, braciole, artichokes stuffed with garlic and breadcrumbs, making cookies or Zeppole covered in honey. Grandma Rose was usually found in the kitchen!
Even though Grandma Rose was always busy working in the kitchen, she would always make time to enjoy the garden (behind their mobile home) with us and the whole family would walk down the many steps to Seacliff beach and the big "cement ship" which was permanently docked. Years ago you could walk on a portion of it; later, just on the dock to the ship. Now after our big storms and atmospheric river, much of the Seacliff beach, the cement ship, and the pier, have been severely damaged, sadly.
What's in the pantry??
While our power was out due to our big storms the past week, I made a big batch of a sauce that consisted of things I had on hand. I like to keep jars of sun-dried tomatoes in the pantry, along with cans of tomato paste. These are staples in our house.
We make a lot of pizza sauce and I love it made with tomato paste. Check out my recipe, Best Easy Pizza Sauce which is also similar to the pizza sauce we made in our house (mine does have more garlic though!). It is perfect on a simple cheese pizza or as the base to whatever toppings you wish.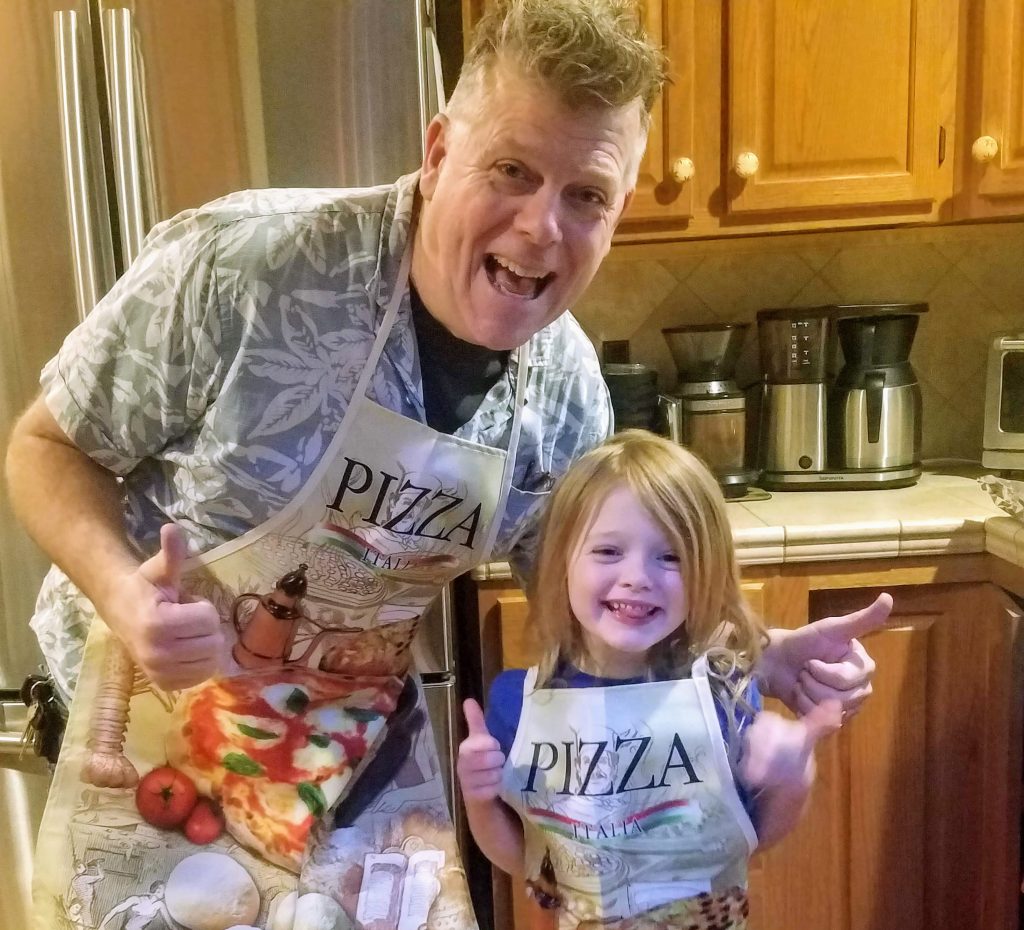 And what's in the freezer??
Not only do I keep large stashes of tomato paste and sun-dried tomatoes, I also like to freeze diced (blanched if you have the time) fresh summer tomatoes. One of these Ziplocs full of diced tomatoes is what I used from our freezer for this sauce.
Our favorite gluten-free pastas
I've been getting some questions on my favorite gluten-free pasta, so I thought I'd let you know what I've found on the best gluten-free pastas.
I have for three or four years been using Le Veneziane brand, which is imported from Italy. You can find it on Amazon. My favorite is their rigatoni, which we ate a lot of growing up. I love the large tubes which seem to gather the sauce (yum!). Check it out here Le Veneziane Gluten Free Rigatoni.
Their lasagna is also incredible and you'd never know it is gluten-free! I have a great love for lasagna and for years there weren't any companies that made a gluten-free lasagna noodle. Now there are many!
I think I have a new favorite in the mix! I was excited to receive my first shipment of: Garofalo Gluten-Free Casarecce Pasta 2 pack!
Great Italian in Pismo and San Luis Obispo ~ Giuseppe's Italian Restaurant
Just a few weeks ago I was served this delicious Garofalo pasta made from rice, corn, and quinoa just a couple of weeks ago at Giuseppe's Italian Restaurant in Pismo, California. Giuseppe's was amazing. We had such a great time we went back a second time the following day!
For me, it was wonderful, as they offered so many gluten-free options, from salads to soup, to gluten free pasta sauce over the Garafalo Gluten-Free Pasta, gluten free pizza, and even gluten free bread.
Our servers were fantastic and took great care of me. The best (and telling part) is that I did not get sick! I'm always so grateful when the servers at a restaurant know the menu for their allergy customers.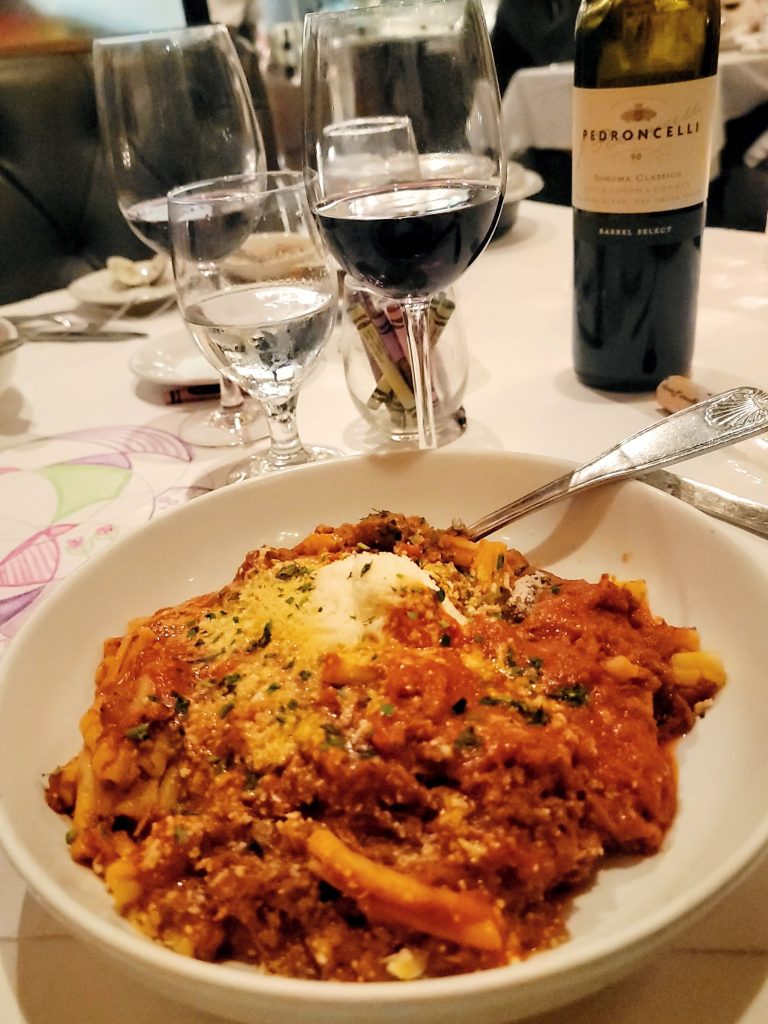 Our Storm Pasta turned out amazing making the necessary substitutions! Now, we have decided this sauce with the sweet sun-dried tomatoes and a few other changes is a perfect thick and comforting sauce to enjoy, during the difficult storms, or really just anytime.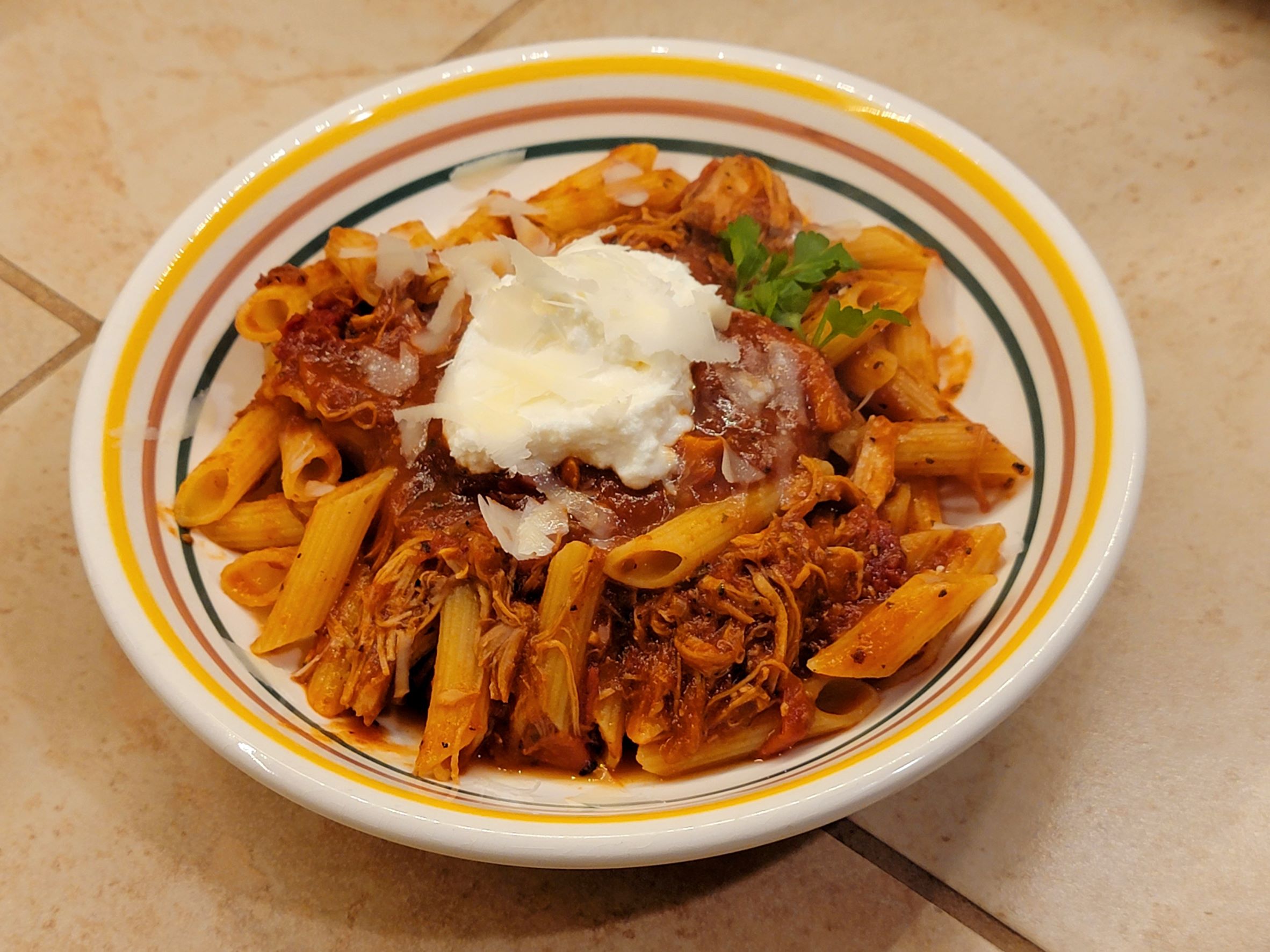 Storm Pasta Sauce (with Chicken and Gluten Free)
An easy pasta sauce of things I normally have on hand!
Equipment
1 large skillet or large saucepan or stockpot
Ingredients
2

tbsp

olive oil

⅐

cup

white onion, finely minced

½

teaspoon

Kosher salt

3-4

large

cloves garlic

4-5

chicken thighs, boneless

¾

teaspoon

kosher salt

1

cup

diced tomatoes

fresh or frozen

¼

cup

sun-dried tomatoes in oil, drained

2¼

cups

water

2 –

6 oz. cans

tomato paste, unsalted

if using salted tomato paste, use less salt in recipe

1 ½

teaspoons

dried basil, gf

or 1/4 cup fresh basil leaves, torn
Instructions
Heat the olive oil in the skillet, saucepan, or stockpot. Add the onion and 1/2 teaspoon Kosher salt and saute over medium heat until soft and light golden brown. add the garlic and continue to saute for a minute. Remove to a plate or bowl.

Add the chicken thighs to the pan and salt with remaining salt and 1/8 teaspoon of pepper. Brown on each side over medium high heat.

Add the tomatoes, water, tomato paste, sun-dried tomatoes, and basil. Add the onion mixture back in. Stir and set to simmer for 1 ½-2 hours, covered with the lid cracked over very low heat. Stir occasionally breaking the chicken pieces apart. Add 1/4 cup of additional water if the sauce is getting too thick. Add more salt and pepper to taste.

Heat the pasta water to boiling. Cook your gluten free pasta to "al dente" (just slightly underdone). Reserve a 3/4 cup gluten free pasta water spooning out from the cooking pasta. Drain the pasta but do not rinse. Add a 1/4 cup or more of the pasta water back in with enough sauce to coat and cover the pasta.

Serve immediately in individual dishes or a larger serving dish. Top with a large spoon of ricotta cheese and shaved or grated parmesan cheese. Add parsley or basil to the top of the dishes.