These cookies are so good, the gluten eaters will not know the difference if you don't tell them! And if you do they will be so surprised! They also make incredible ice cream sandwiches (like an It's It, need I say more…which previously was one of my favorite desserts). Between the two layers I used a gluten free coffee ice cream and a vanilla with chocolate and nuts. Using a spade ice cream scoop if you have, making the ice cream level on the bottom cookie before adding the cover cookie. Next fill in the edges of the sandwich with more ice cream, smoothing to finish. After they froze overnight, I readied the chocolate for dipping, using 6 ounces of Guittard Chocolate Chips melting  slowly in a saucepan over a double boiler or you may also do this in a saucepan over very low heat. Then dip the sandwich in the melted chocolate, and finally rolling the edges in chopped nuts (I used cashews and almonds). Set the sandwiches on a parchment lined pan. Then freeze for 4 or 5 hours. These were huge! So we shared them! I cut each sandwich into quarters and that was more than enough! And my concern that they might need to sit out of the freezer before enjoying, but we didn't need to. The softness of the cookie I think helped it not freeze as hard. We ate them right away! Yum!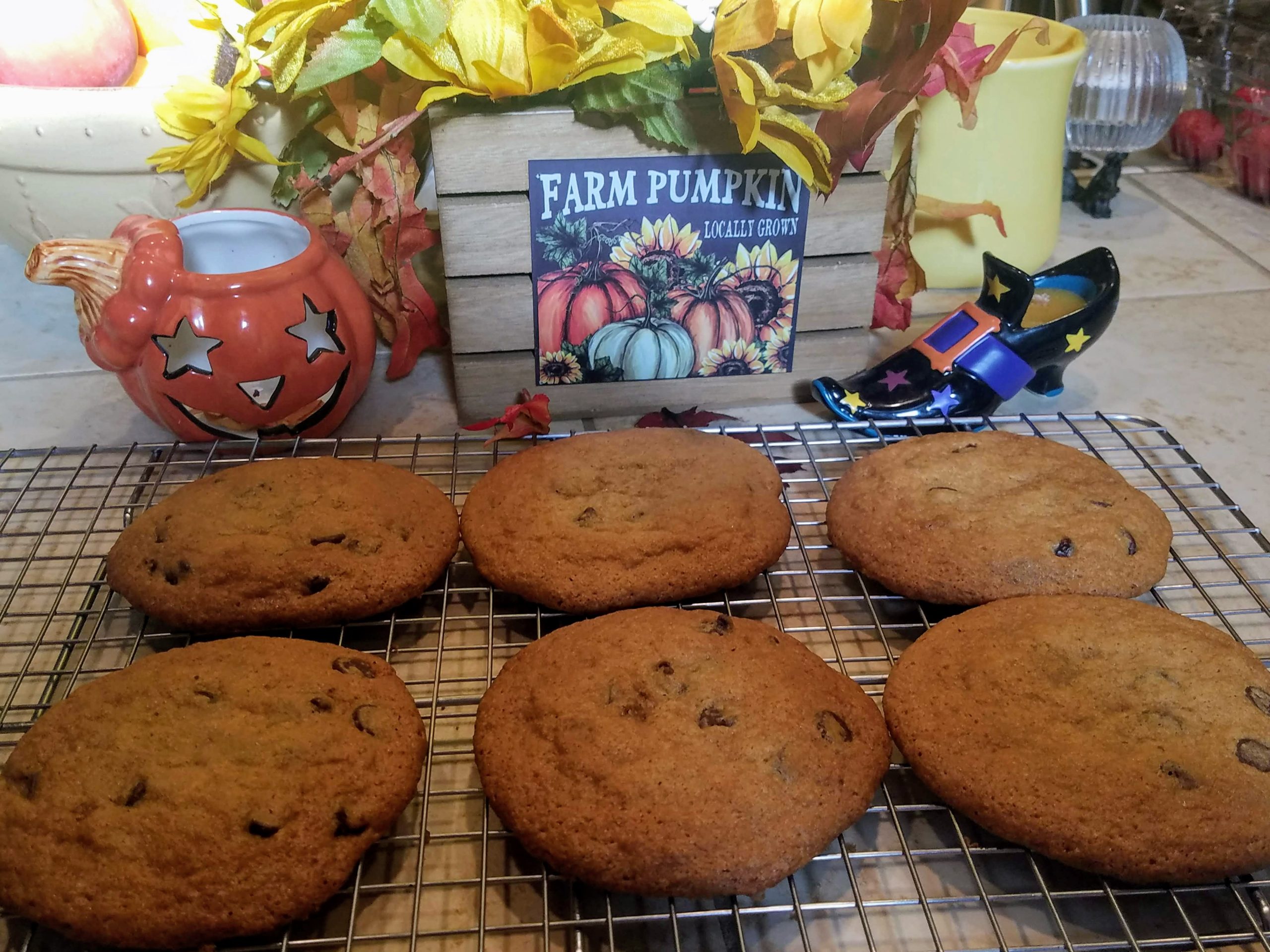 Best Soft Gluten Free Chocolate Chip Cookies
Ingredients
6 oz

unsalted butter

softened

186 grams

light brown sugar

118 grams

organic cane sugar

2

eggs

1 1/2 teaspoons

Molina mexican vanilla

gluten free

282 grams

Gluten Free All Purpose 1 for 1 Flour

approximately 2 1/4

1 Tablespoon

tapioca starch

gluten free

1/2 teaspoon

xanthan gum

omit if using a blend of flour that contains it

3/4 teaspoon

salt

reduce to 1/4 teaspoon if using salted butter

1 teaspoon

baking soda

gluten free

1 1/4 cups

Guittard Dark Chocolate Chips

(gluten free) or any gluten free chocolate chip brand (for less chocolate use 1 cup)

1/2 cup

pecans

or macadamia nuts, chopped, optional

1/4 cup

dried cranberries

chopped, optional
Instructions
In a KitchenAid with beater attachment, or a large bowl with a hand mixer, cream the butter on medium speed for one minute. Add the brown sugar and the cane sugar to the bowl and continue to beat on medium for 2 to 3 minutes, scrapping down the batter in the bowl as needed. Add the eggs, one at a time, beating after each addition. Add the vanilla and beat to combine.

Stir together in a medium bowl the dry ingredients: the gluten free flour, tapioca starch, xanthan gum (if using), salt and baking soda. Add the dry ingredients to the mixing bowl, blending on medium for 2 to 3 minutes. Remove the bowl from the stand mixer and stir in the chocolate chips, nuts and cranberries by hand, or stir in on low speed on the mixer.

Refrigerate covered for 3 or 4 hours to chill, or overnight. Scoop with a number 20 scoop (for large cookies) onto a parchment lined cookie sheet or stone pan, 6 cookies per pan. Note: a well seasoned stone pan does not need parchment lining. Lightly press the cookie down with a glass or lightly with the palm of your hand for a thinner cookie. If you like a bit thicker cookie, do not press down. If you do not have a cookie scoop, simply make a 2 tablespoon equivalent ball of cookie dough. 

Bake in a 350 degree oven on the center rack for 10-13 minutes. Cookies will still be soft, but lightly brown. Let cookies sit on the cookie sheet for 2 minutes before removing to a wire rack to cool. These are best when warm or eaten the same day. When I make this batch I often will refrigerate or freeze excess dough to use at another time (since the cookies are best when warm or the day baked). I made these thin for the ice cream sandwiches and they worked perfectly!