Jump to Recipe
Print Recipe
I'm a muffin lover, so making a muffin that is somewhat healthy is a good choice, since sometimes I don't stop with one or even two. When you substitute almond meal (or hazelnut or cashew meal) and use brown rice flour for the majority of the flour, they could almost be considered healthy. I love adding the almond meal, for taste, texture, moisture, and also getting a bit of protein out of your baked good. You can spend a lot of money on these nut meals or you can purchase one at Trader Joe's for much less. They taste very similar although some may be ground a bit finer.
These mini Bundt pans are a fun little baking item for your kitchen. They dress up a muffin into a cake to be served anytime. The Bob's Red Mill Brand is a good choice for many of your gluten free flours and for xanthan gum, which stabilizer as well as a thickener. It is pricey, but if you purchase a bag it will last a very long time as you only use 1/2-1 teaspoon for each recipe. I like to keep a lot of gluten free flour options in my pantry.
I always try to have some Ghirardelli Double Dark Chocolate Chips around too, both for eating and baking with. These aren't labeled gluten free, but Ghirardelli states they are free of gluten. The Classic White Chips are made in a facility that uses wheat, however. It just confirms, that you should always stay away from white chocolate! Dark chocolate is much better!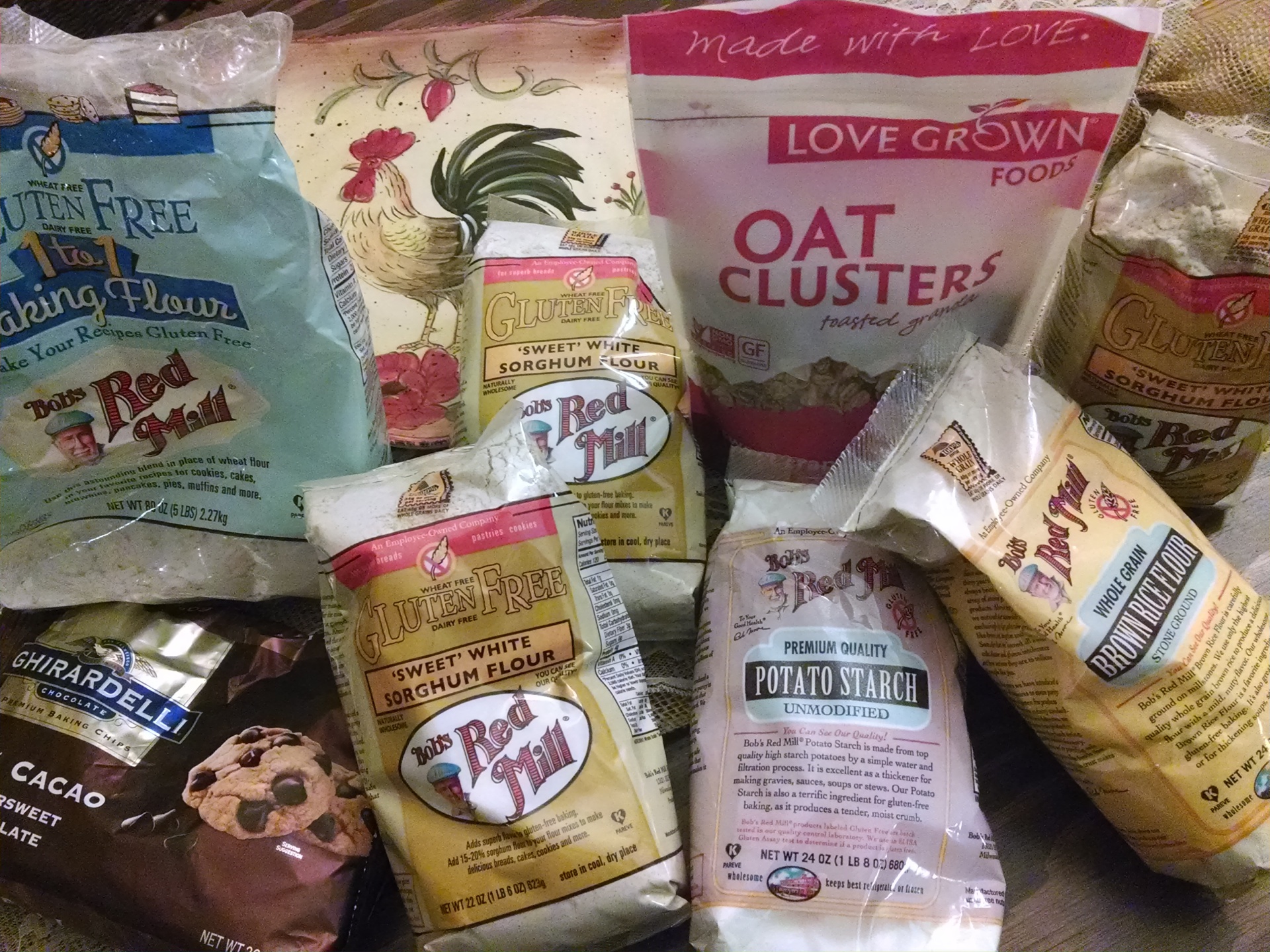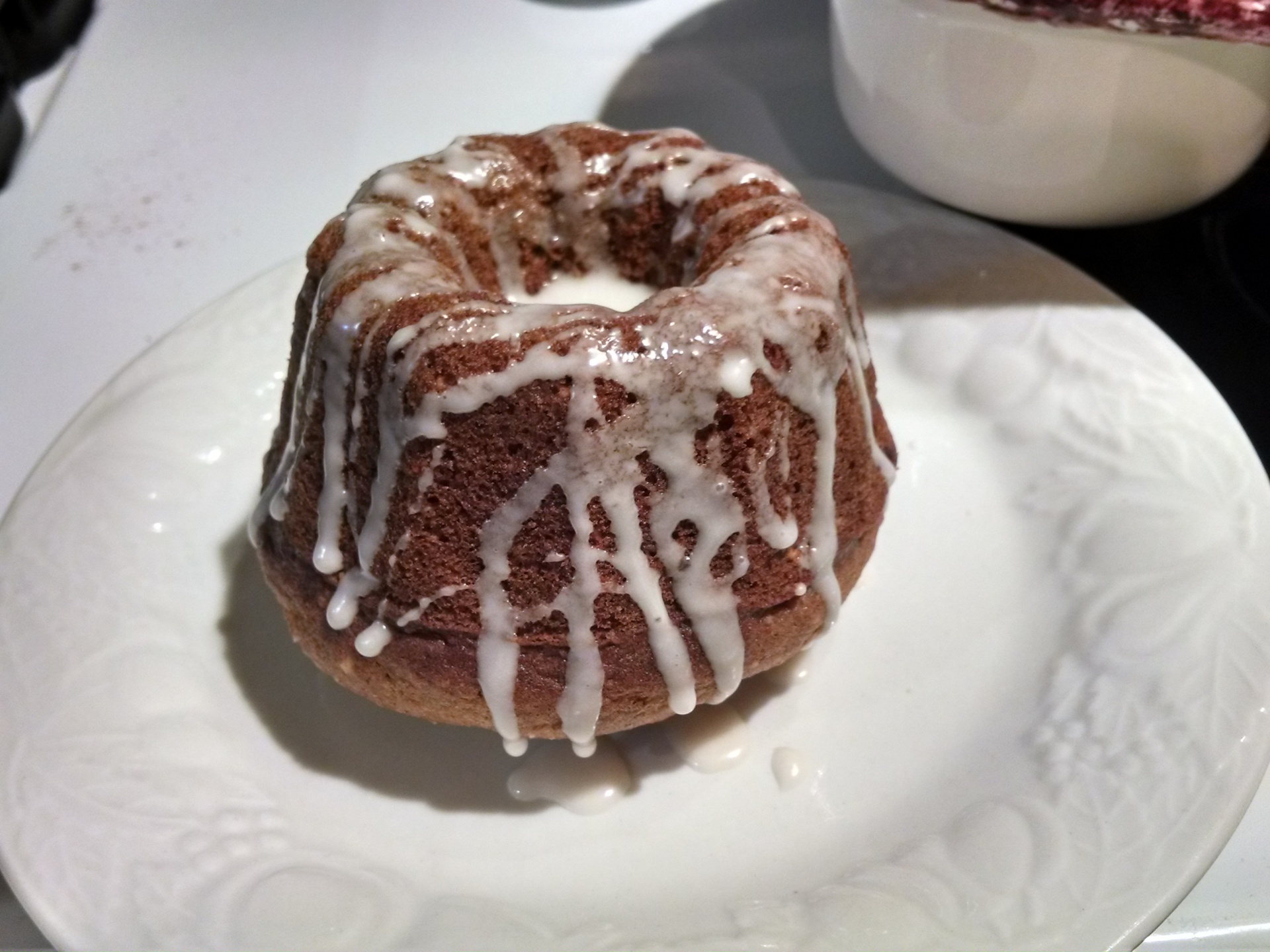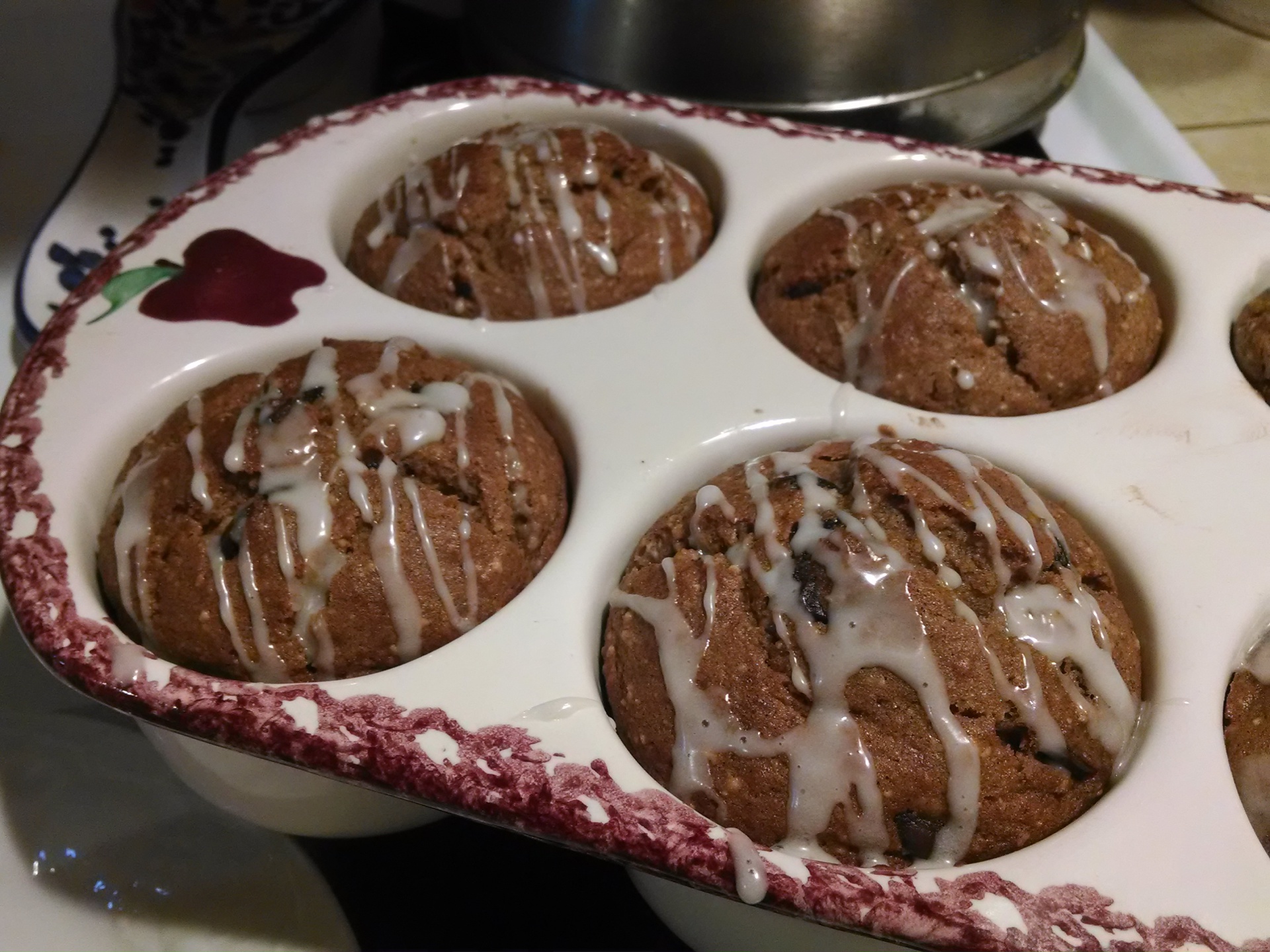 Gluten Free Pumpkin Maple Muffins
Perfect healthy muffin for your breakfast or snack. It can double as a healthy pumpkin cupcake!
Ingredients
1 cup

brown rice flour  

1/3 cup

potato starch

(Bob's, unmodified, do not use potato flour)

1/2 cup

almond meal

or hazelnut or cashew meal

1 teaspoon

xanthan gum

1 teaspoon

baking powder

gluten free

1 teaspoon

baking soda

gluten free

1/2 teaspoon

salt

1/2 teaspoon

nutmeg

1/4 teaspoon

ginger

3 teaspoons

cinnamon

1/2 cup

granulated sugar

1/2 cup

brown sugar 

2

eggs

1/2 cup

oil

1 cup

canned pumpkin

gluten free

1/3 cup

water

1 tablespoon

pure maple syrup

1/2 cup

dark chocolate chips

optional, gluten free
Glaze Recipe
6 tablespoons

powdered sugar

2 teaspoons

half and half or cream

1/2 teaspoon

vanilla
Instructions
Preheat oven to 350. Mix together the brown rice flour, potato starch, almond meal, xanthan gum, baking powder, baking soda, salt, sugars, and spices. In another bowl or measuring cup stir together until well blended the pumpkin, oil, water, and eggs. Add this mixture to the dry ingredients and mix until combined. Do not over mix.

Spoon into well greased muffin tins, 3/4 " full. Bake 30-35 minutes or until a toothpick comes out clean and they are slightly browned. Makes 6-7 large muffins or 4" mini Bundt pans. If using regular muffin tins bake for approximately 25 min. This recipe can pass as a cake as it's well sweetened. You could also frost or drizzle glaze on top.
Glaze
Stir together the glaze ingredients in a small bowl, until smooth.