Jump to Recipe
Print Recipe
Here's a summer recipe for you! This Grilled Mexican Spiced Pork Tenderloin with great Mexican flavor is the perfect summer meal! You can serve this for dinner anytime, but grilling in the summer is just the best! Especially as we've been experiencing some very hot weather lately!
The recipe makes two pork tenderloins
The recipe makes two pork tenderloins and will serve 6-7 people. You can slice it and serve it alongside rice and beans, a Mexican cabbage slaw, chips and salsa, and of course homemade guacamole. Or you could slice and chop into smaller pieces for tacos or tostadas. Or you can reserve one for another day. Simply let it cool and then refrigerate it. Then reheat the following day or up to 2 days later. To reheat, simply put into an oven safe container, add one tablespoon of water and cover with foil. Heat in a 325 degree oven for 20-25 minutes or until a meat thermometer registers 165 when inserted.
I like this dish because it's so easy and I have all the gluten free spices needed right in my cabinet. Nothing to out of the ordinary, except maybe the guajillo chili powder. If you don't have it, just sub in another chili powder in it's place.
What do you want for Christmas? A good set of knives!

We like to keep the pork tenderloin stocked in our freezer because we have them often here. It's such a great cut of pork. Just be sure to remove the silver skin portion with a sharp knife, always cutting away from yourself. Speaking of knives, do you have a good set? We were gifted with a spectacular Paudin knife from our sister and brother-in-law several years ago. It's a great knife! So sharp and it stays sharp. It has a nice handle that makes it easy to told, that's great for me as I have lots of problems with hand pain! Paul gifted me with the 3 Piece Paudin Professional Kitchen Knife Set just last year. And I love the set! But I use the Professional Chef's Knife most often.
Some of my other favorite tools are: my yellow Lemon Squeezer (which I used in this recipe to juice the lime), a Mandoline, and Microplane Black Classic Stainless Lemon Zester and Cheese Grater. Also a Pampered Chef Garlic Press is a great tool as well, but lately with my sharp knives I prefer to mince with a knife.
Thoughts on guacamole
There's never a need to buy guacamole unless you can't get your hands on any avocado! I've included a recipe below for the simple one I like. Most often I make mine with just avocado, lime juice, garlic, salt, a small amount of pepper, and some chopped tomatoes. You can always add whatever you like in it. Typically, I'm not a huge white onion fan, since it causes severe heartburn for me, but a small amount of finely minced red onion or green onion works. The recipe below I added a couple of tablespoons of plain Greek yogurt. You don't taste it, but it gives such a nice creamy texture to the guacamole.
And now I'm dreaming of Mexico and the wonderful food, beaches, and warm water there!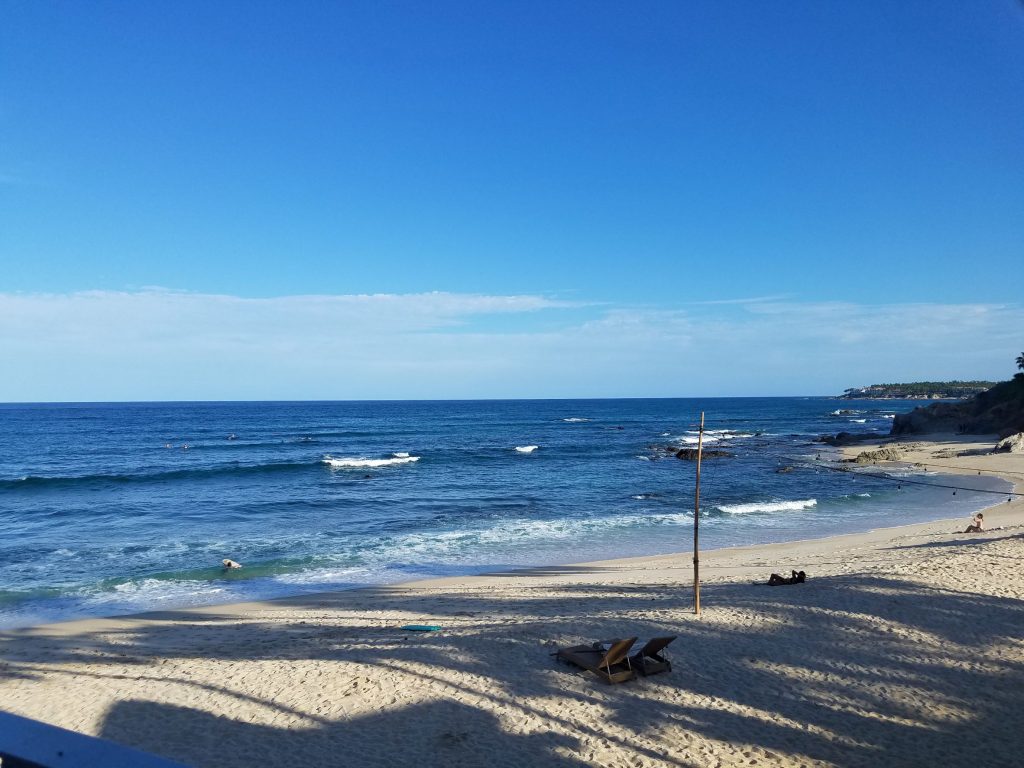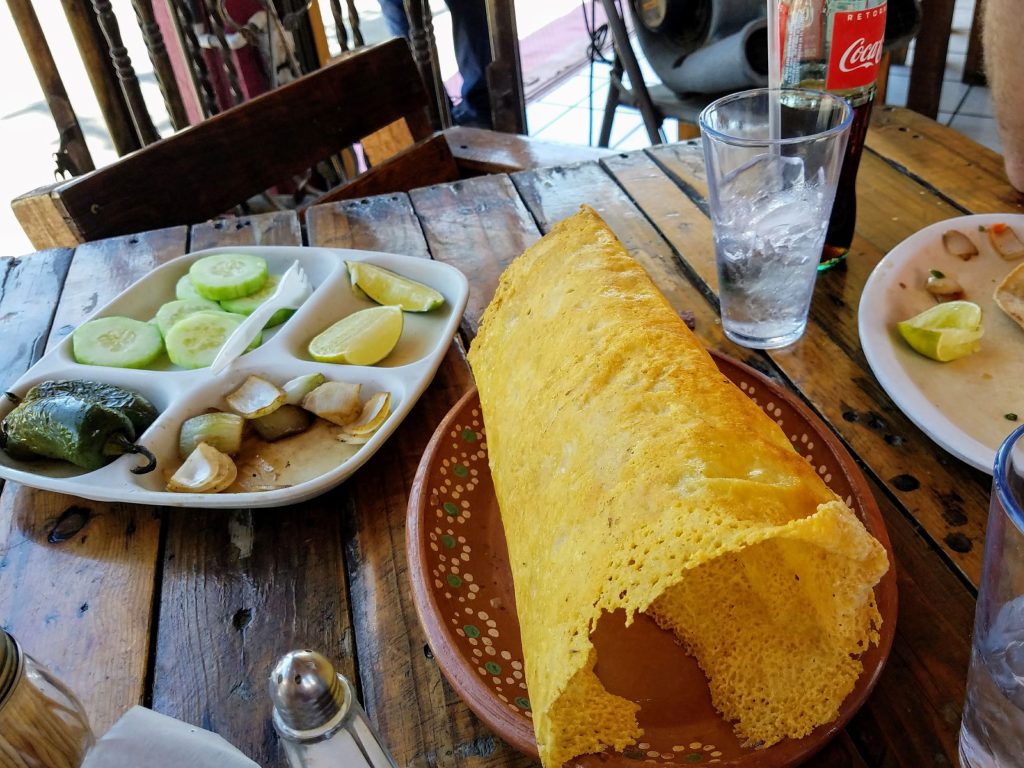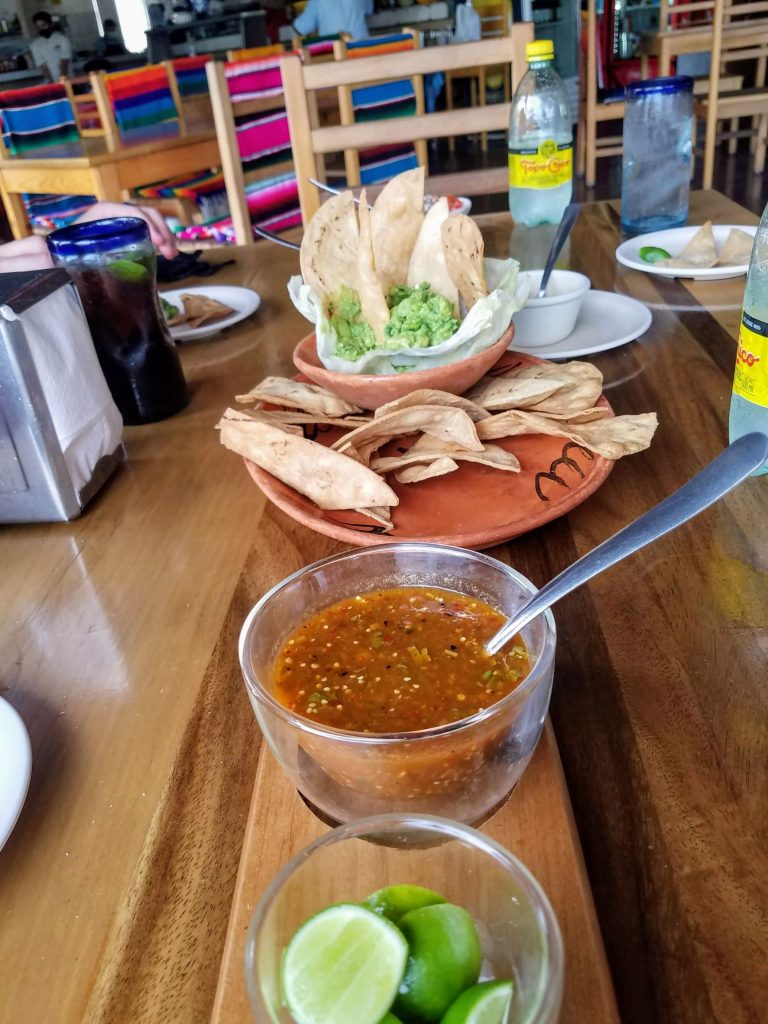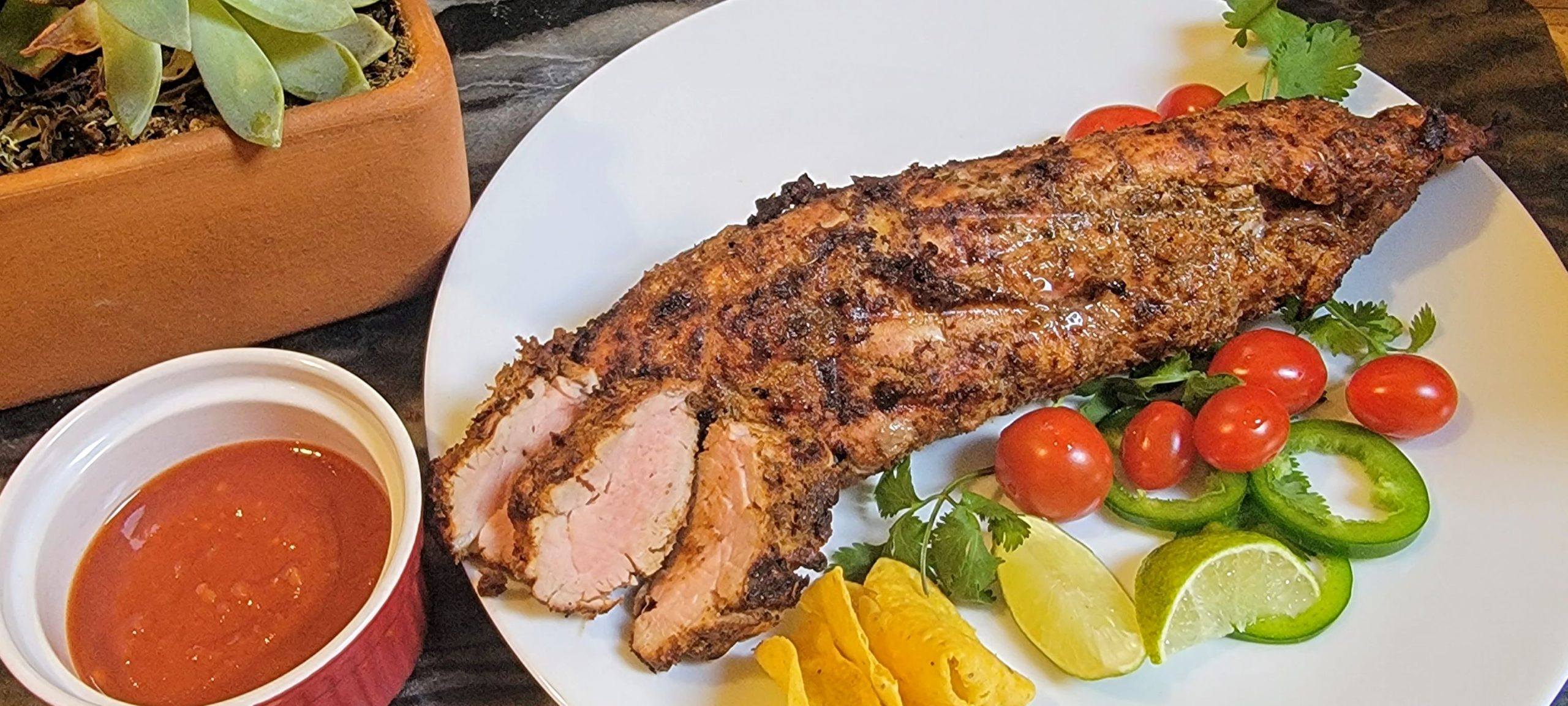 Grilled Mexican Spiced Pork Tenderloin (Gluten Free)
You can't go wrong with this flavorful pork tenderloin! Seasoned with Mexican spices, it's perfect for taco night or just serve it with rice and beans. It's so tender and so perfect for a summer evening. Maybe make a margarita or two or my Refreshing Paloma with Fever-Tree Sparkling Grapefruit.
Equipment
1 gas grill or grill

optional
Ingredients
2

1-1.5 lb.

pork tenderloins

1

teaspoon

guajillo chili powder, gf

1

teaspoon

chili powder or California chili powder, gf

1

tablespoon

dried oregano, gf

½

teaspoon

 smoked paprika, gf

1

teaspoon

coriander, gf

2½

teaspoons

cumin, gf

2

teaspoons

garlic powder, gf

⅛

teaspoon

ground cinnamon, gf

1½

teaspoons

Morton's Kosher salt

or ¾-1 teaspoon fine salt

¾

teaspoon

black pepper

2½

tablespoons

olive oil

2½

tablespoons

lime juice

2

teaspoons

 white vinegar
Instructions
In a small bowl, combine the dry ingredients. Add the olive oil, lime juice, and vinegar to make a paste.

Remove the silver skin from the tenderloin using a sharp knife. Dry the meat with a few paper towels and discard. 

Rub the spice paste over both pork tenderloins evenly. Set on a plate or in a container and cover. Refrigerate for 3-4 hours.

Remove the meat 15-20 minutes prior to cooking.

Set the grill to medium to high, or at about 400-425 degrees. Grill and sear each side of the pork pieces, for a total of 4-5 minutes. 

Then cover the grill and adjust burners to keep temperature between 400-425 degrees. Grill, for 18-25 minutes more, turning often so the meat crust doesn't burn or cook unevenly. Use a meat thermometer when it seems close to done. Cook between 145-155 degrees when inserted at the thickest part, for best results. We like to remove ours at the 149 mark. It will raise slightly. Your meat will be so tender if you don't cook to 165 or higher as we always were told! 

Remove and let rest for 10 minutes before slicing and/or chopping for tacos or tostadas. Serve this with chips and guacamole and salsa or pico de gallo, and a simple salad. 
Notes
Eating food out is difficult for me with a severe sensitivity to both gluten and cellulose. Cellulose is a non-digestible fiber which they add to many things, including most corn tortillas, which would otherwise be gluten free. 
Our many trips to Mexico has paid off, and my husband says I am a Mexican Italian, since I can serve up many a Mexican dish just as authentic as most Mexican restaurants. 
Another note: if you don't have a grill you can also sear the tenderloins in a skillet and then bake them for about 20 minutes or until the thermometer registers 145-155.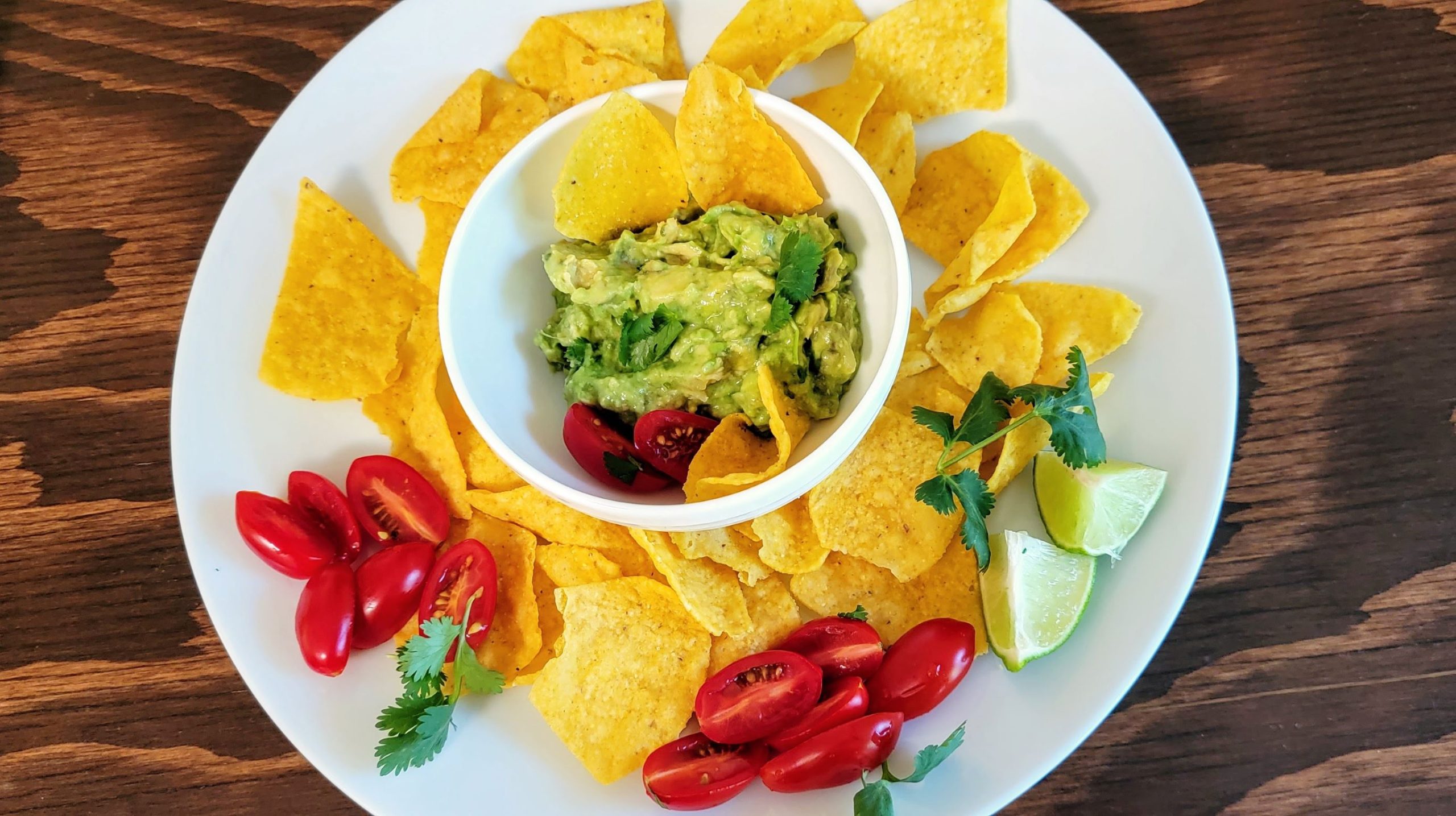 Creamy Flavor Loaded Guacamole (Gluten Free)
This guacamole has the perfect balance of garlic and lime together with the delicious avocado and just a small amount of yogurt for extra creaminess. To make is dairy free, simply omit the yogurt or use a cashew based yogurt.
Ingredients
2

large

ripe avocados

2-3

large

cloves garlic, minced

1

lime, juiced

2

tbsp

Greek yogurt 

 optional

1

tbsp sliced green onion or finely minced red onion 

1

Roma or small tomato, seeded and chopped 

1

jalapeno, seeded and membrane removed, diced 

optional

handful cilantro, chopped

a dash of chili powder

salt to taste
Instructions
Mash the avocado with the lime juice, garlic, and Greek yogurt. Add the green or red onion, diced tomato, jalapeno, and cilantro and give a stir. Add salt and pepper to taste.

If you are making early, spoon into a small container with a lid. Add a covering of lime juice to the top and a small sheet of cellophane to seal the air out. You can also reserve the avocado pits and add back in to the guacamole to keep it from turning brown.