Creamy guacamole. Sumptuous. Delicious. Full of flavor and seasoning. What is more perfect to dip a crisp tortilla chip in? I'd say, nothing.
It may very well be the perfect snack, appetizer, or duo to salsa for dipping. Whether it's spicy or not spicy, it's all good. It's absolutely perfect, made with one of the most perfect foods, the avocado.
It is delicious, avocado that has life and body added in. Eat it by the spoonful, top your taco or tostada, or layer it on nachos. It's all good. It's only bad if you run out.
More thoughts on guacamole
There's never a need to buy guacamole unless you can't get your hands on any avocado! I've included a recipe below for the simple one I like. Most often I make mine with just avocado, lime juice, garlic, salt, a small amount of pepper, and some chopped tomatoes. You can always add whatever you like in it.
Typically, I'm not a huge white onion fan, since it causes severe heartburn for me, but a small amount of finely minced red onion or green onion works.
The recipe below I added a couple of tablespoons of plain Greek yogurt. You don't taste it, but it gives such a nice creamy texture to the guacamole. If you need the guacamole to be dairy free, simply omit the yogurt or use a cashew based yogurt.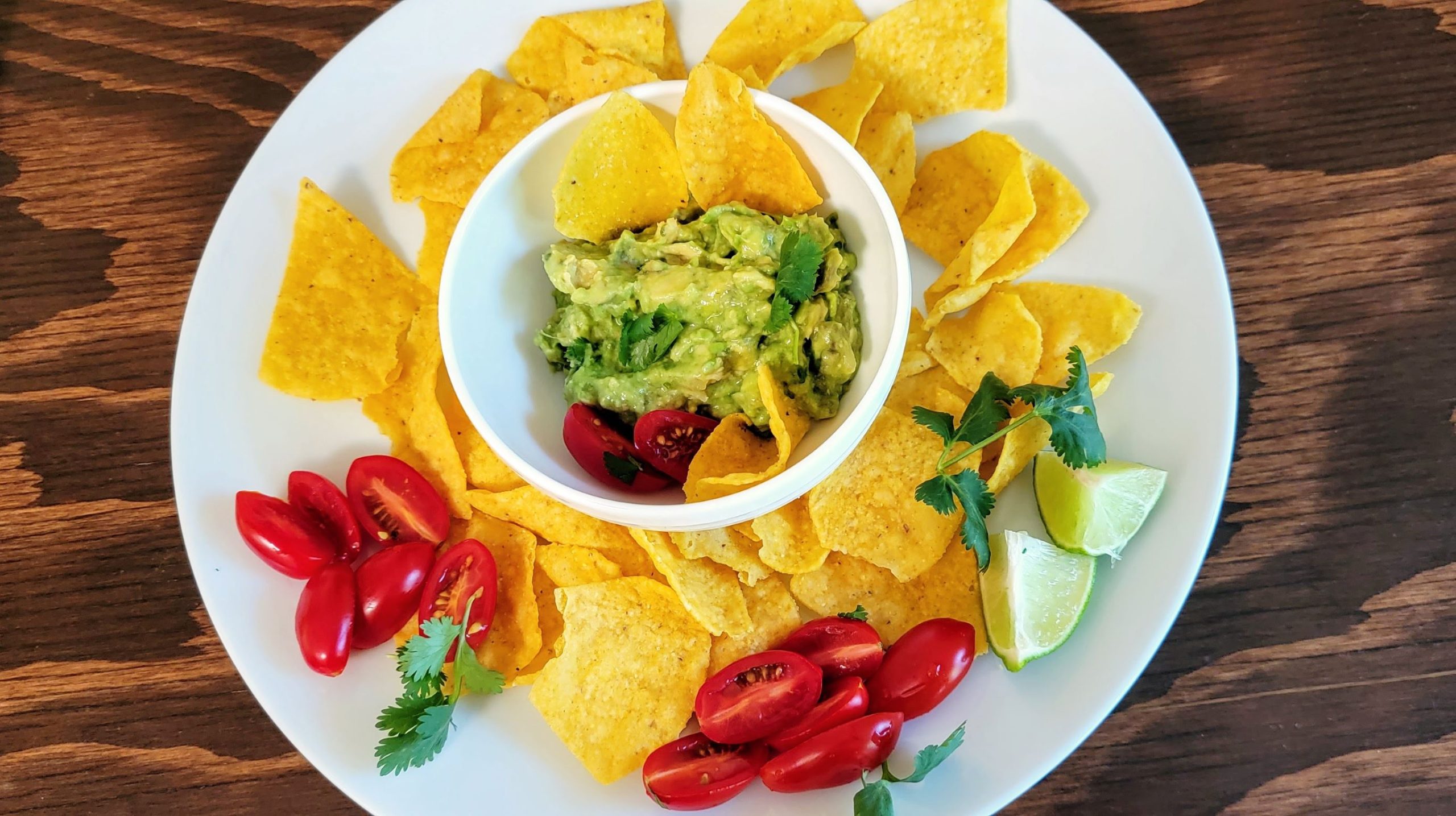 Creamy Flavor Loaded Guacamole (Gluten Free)
This guacamole has the perfect balance of garlic and lime together with the delicious avocado and just a small amount of yogurt for extra creaminess. To make is dairy free, simply omit the yogurt or use a cashew based yogurt.
Ingredients
2

large

ripe avocados

2-3

large

cloves garlic, minced

1

lime, juiced

2

tbsp

Greek yogurt 

 optional

1

tbsp sliced green onion or finely minced red onion 

1

Roma or small tomato, seeded and chopped 

1

jalapeno, seeded and membrane removed, diced 

optional

handful cilantro, chopped

a dash of chili powder

salt to taste
Instructions
Mash the avocado with the lime juice, garlic, and Greek yogurt. Add the green or red onion, diced tomato, jalapeno, and cilantro and give a stir. Add salt and pepper to taste.

If you are making early, spoon into a small container with a lid. Add a covering of lime juice to the top and a small sheet of cellophane to seal the air out. You can also reserve the avocado pits and add back in to the guacamole to keep it from turning brown.