This dish has all the flavors of Spain and Greece coming together in union. I love dishes in which I can add the ingredients (this dish you do sauté the ingredients first) and then pop in the oven, literally unchecked, for an hour and a half or less and have a beautiful meal every time.
Dreaming of Spain and our time there
This dish comes to you with memories of our trip to Spain (now four years ago…did I mention I want to go back!) where dishes burst with flavor and color! Outdoor cafes line the streets and squares where people gather to enjoy each others company. We loved this atmosphere as we traveled from Madrid to Granada, Ronda and Sevilla. We often would sit outdoors and enjoy small dishes of patatas bravas or charcuterie plates with Iberico ham or small single serving paella dishes. So many delicious flavors to enjoy!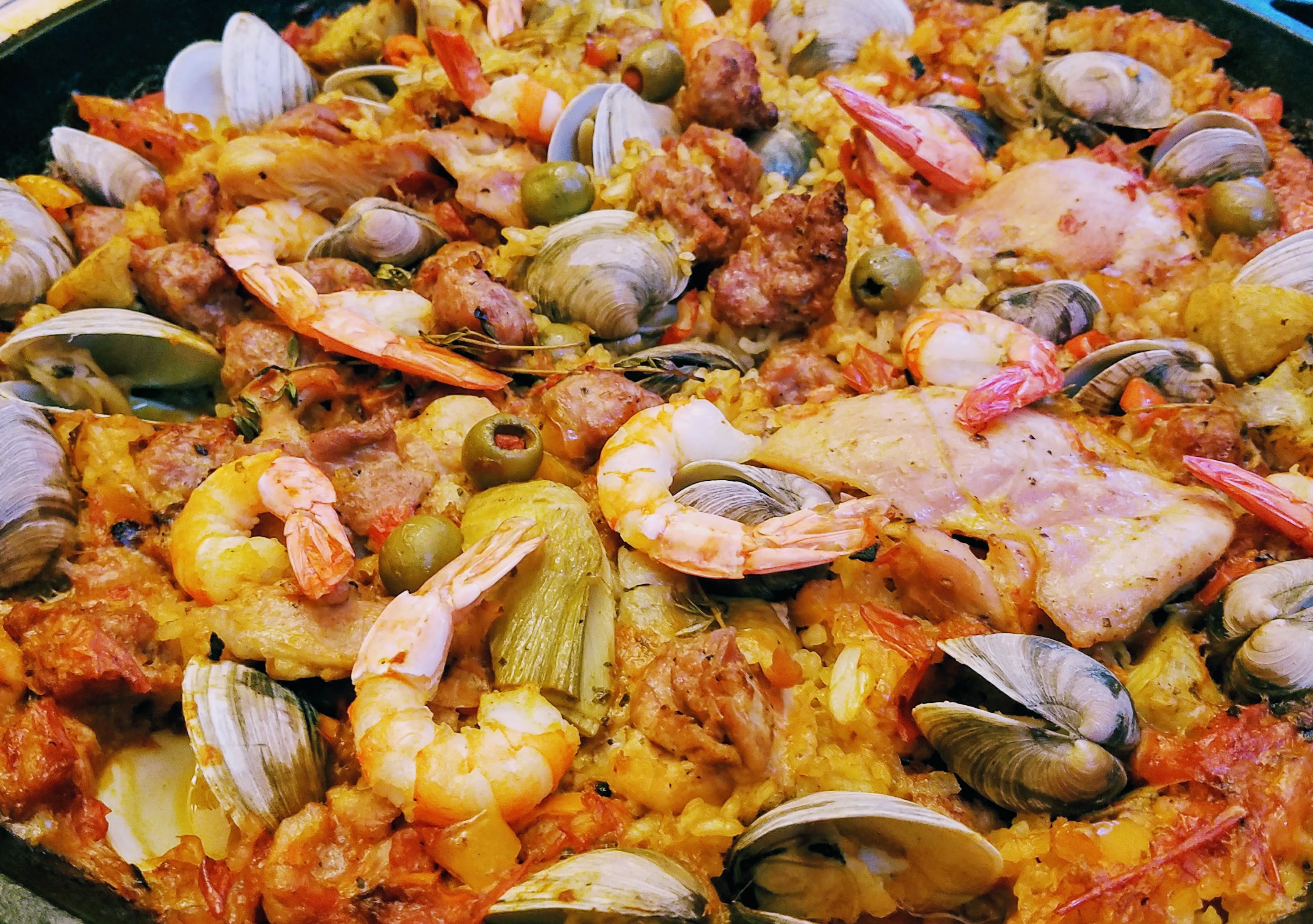 Similar to paella in flavor
This dish is similar to paella in taste, with the flavors of saffron and Spanish paprika, but also similar to paella in the many variations of the dish. If you don't have an ingredient on hand or there's something in it you don't care for or prefer another vegetable or spice, simply change it out.
With the pandemic this year, I often just leave an ingredient out instead of running to the store. But no worries for this dish! I always like to keep certain ingredients in stock in the pantry: jars of marinated artichoke hearts and sun dried tomatoes, cartons of gluten free chicken broth, and there's usually a type of olive there also, and most often chicken breast or chicken thighs in the freezer.
Saffron is something I like to keep on hand also, as we enjoy making paella! You can pick up a small amount and keep on hand, and you really don't use much in a recipe (just threads) so it lasts a long time.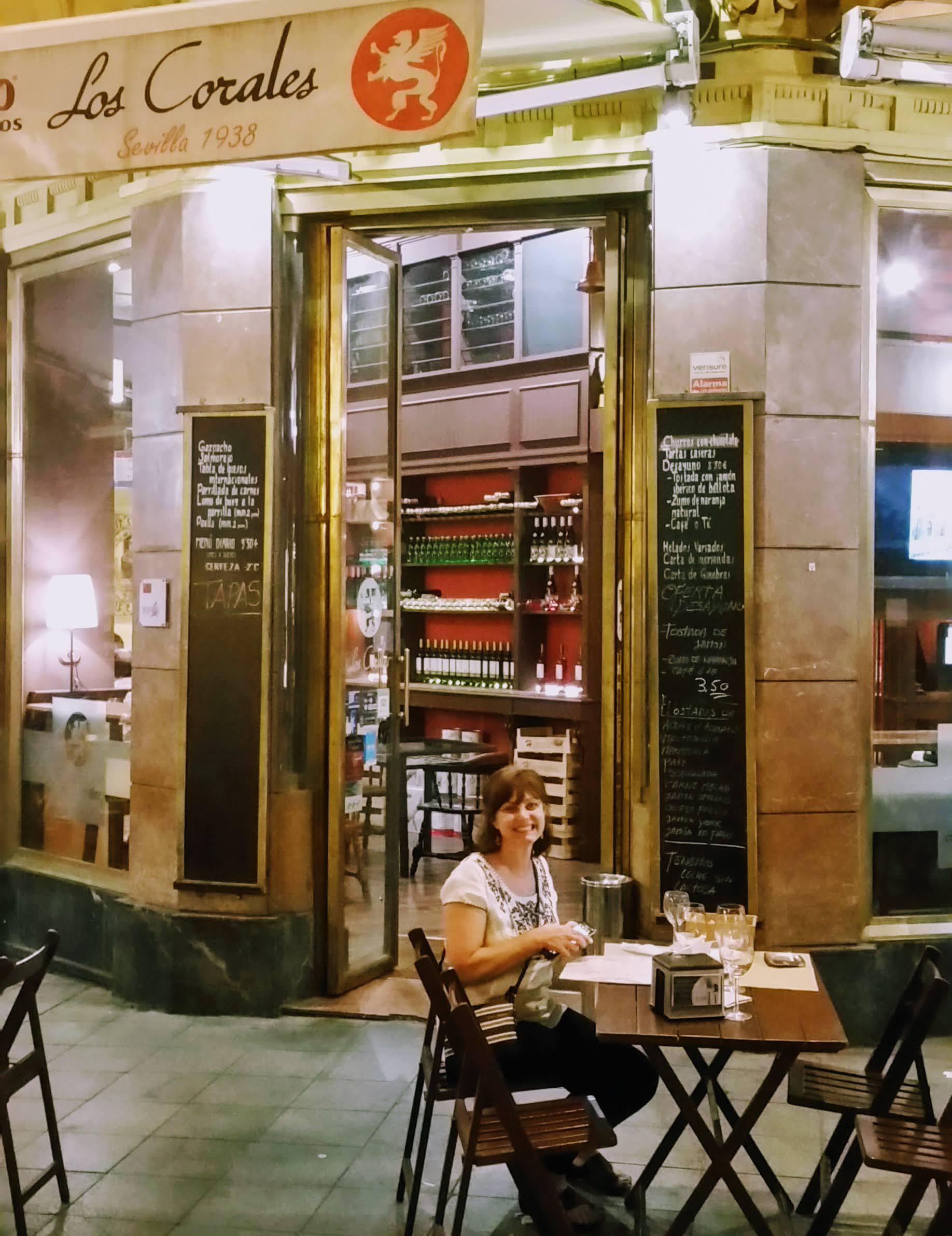 Paella fun
In Spain, I found so many different paella options, with many places offering a long list of all the many types: Paella Valenciana with chicken and pork, Paella de Marisco with seafood, Paella Mixta, a combination of Valencia and Mixta, Paella Vegetaria, a vegetarian paella with peas and string beans, peppers and artichokes. I had so much fun trying many kinds in the regions we visited (paella is like a slice of heaven to me). Check out our Paella Mixta made Gluten Free for a fun special dinner.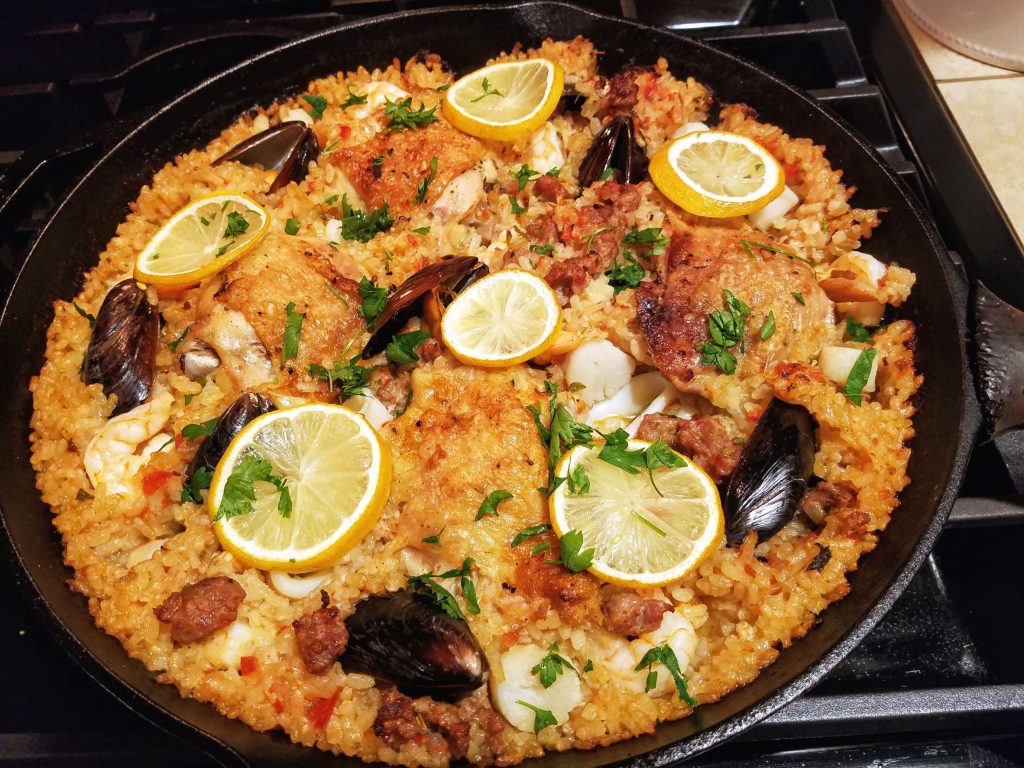 How to serve it?
We pile this over a bed of brown rice and accompany with a vegetable. You could pile it on top of a bed of greens or sauteed or steamed vegetables. You could even serve it over spaghetti squash or gluten free pasta.
While you're waiting for the dish to cook, you have a chance to tidy up the kitchen or have a cocktail or "mocktail".
The Spanish paprika I used is a smoked paprika and gives the dish the flavor of Spanish chorizo. You could substitute a sweet paprika instead, of course. Or just half of the amount in smoked paprika and the other half sweet paprika.
In my recipes, I try to note the things you have to make sure to use gluten free certified or a gluten free brand for Celiac or severe sensitivity. For simplicity, in my kitchen, I use McCormick Schilling spices, which are all gluten free. I use the same brand of chicken broth, which is gluten free. For vanilla, I use Molina, a Mexican vanilla, which is certified gluten free or Kirkland brand, which is gluten free. This may seem silly to some, but some of us can't have any contamination from the plant where the herbs or spices are processed.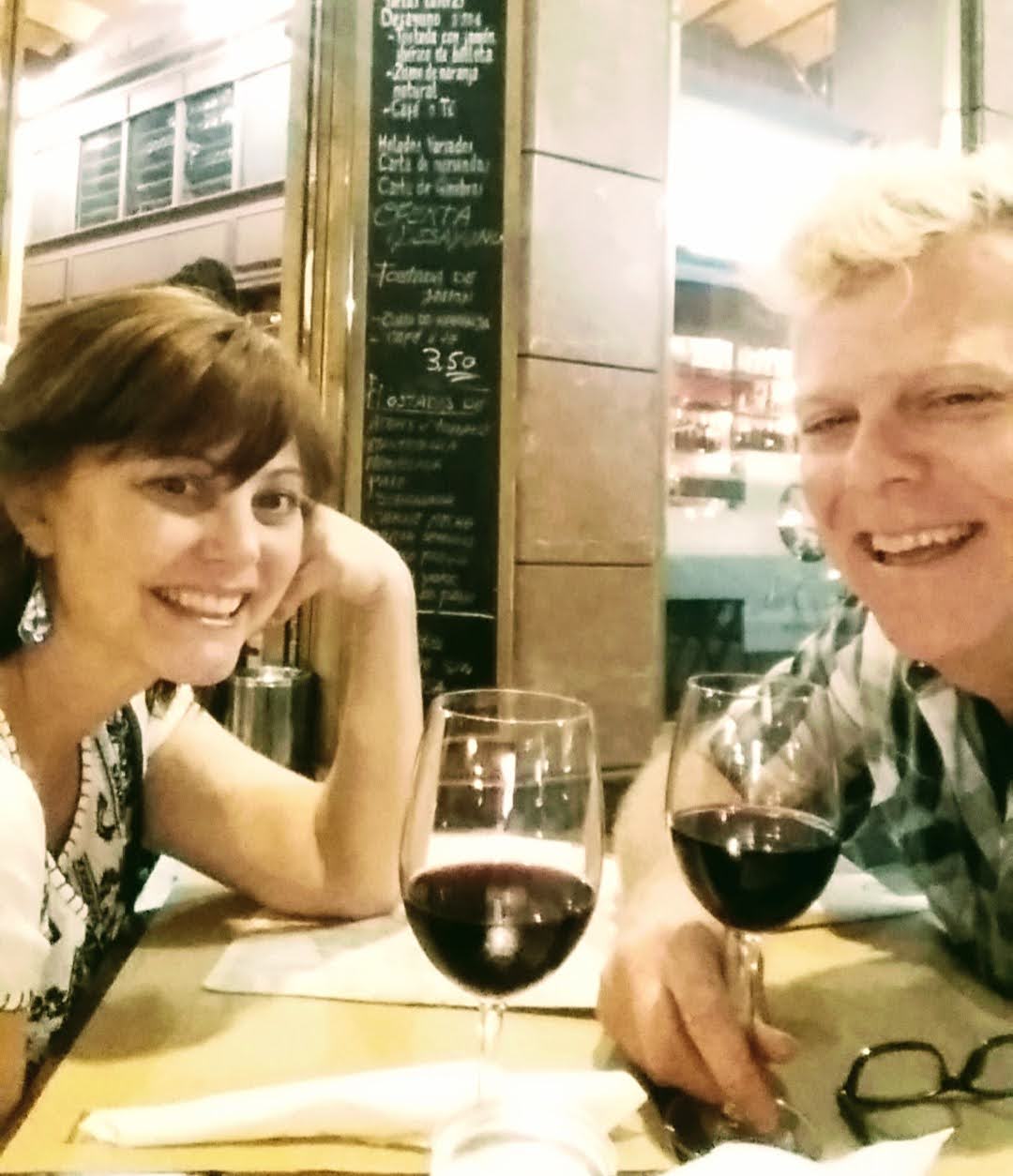 All the recipes on my site are gluten free
All my recipes on my site are gluten free. And as I promised, in the new year, I will be posting more healthy dishes and less sweets. I consider this dish to be fairly healthy, being loaded with vitamins, antioxidants and fiber and low in fats. It can be even healthier if you choose to add more vegetables to it or serve over steamed vegetables instead of brown rice.
Health benefits of extra virgin olive oil
The extra virgin olive oil (EVOO) in this dish makes the dish high in monounsaturated fats, and low in polyunsaturated or saturated fats. The health benefits of the extra virgin olive oil in which the olives are cold pressed (not really cold, but not high heated to process) are many, from containing vitamins and heart benefit properties. Due to the high monounsaturated fat content, EVOO is thought to lower the risk of heart attacks or stokes. It also contains great antioxidant properties, and the ability to retain its natural vitamins when heating at a high temperature, as well as benefits for the skin, hair and nail, cancer and diabetes fighting functions, and aiding the digestion system.
Some people even think you should drink a tablespoon with a teaspoon of lemon juice to start your day! I don't know about that…but I do love a quarter of a lemon and a cup of water heated to start my day. 
~updated 10/24/22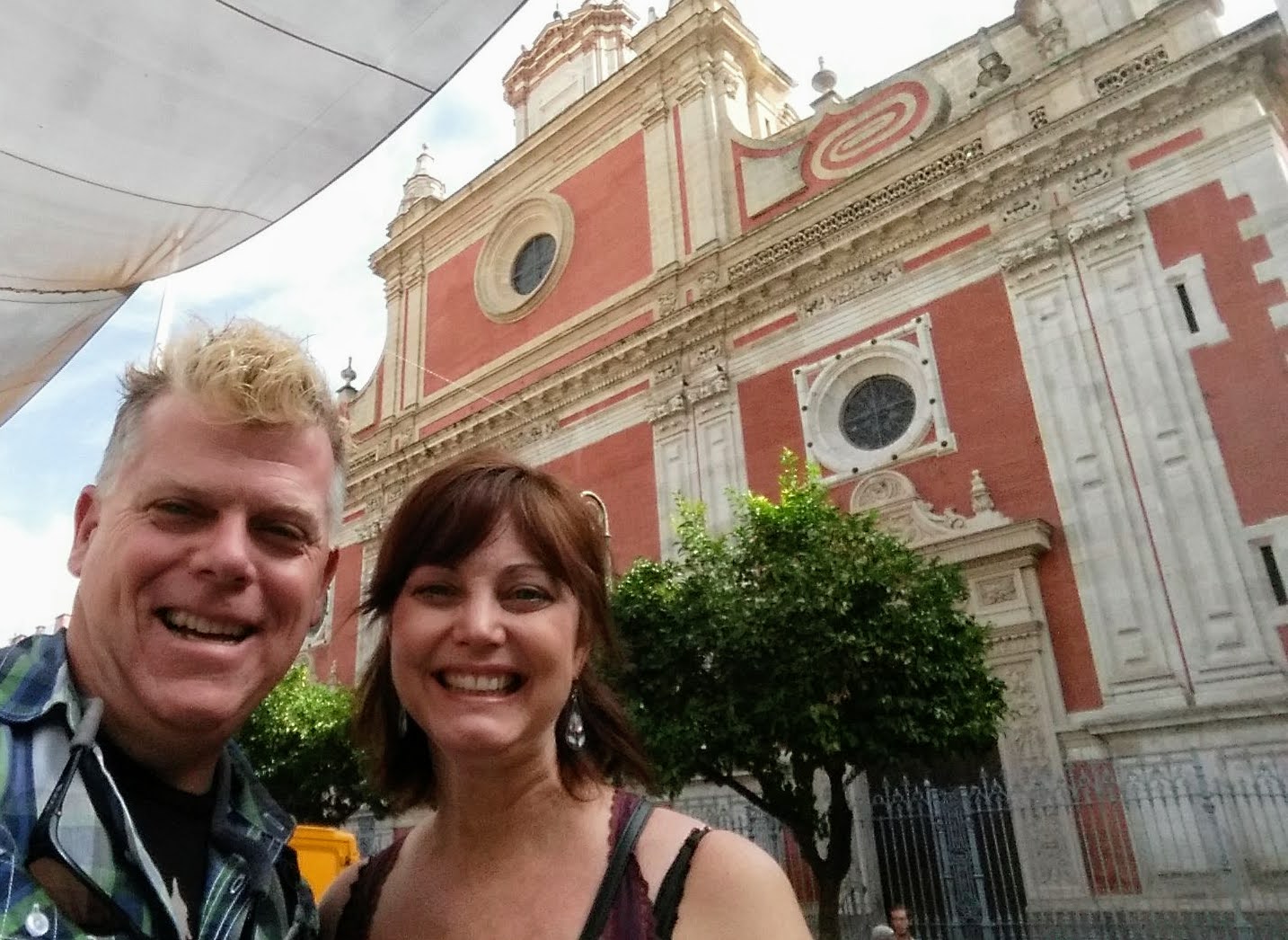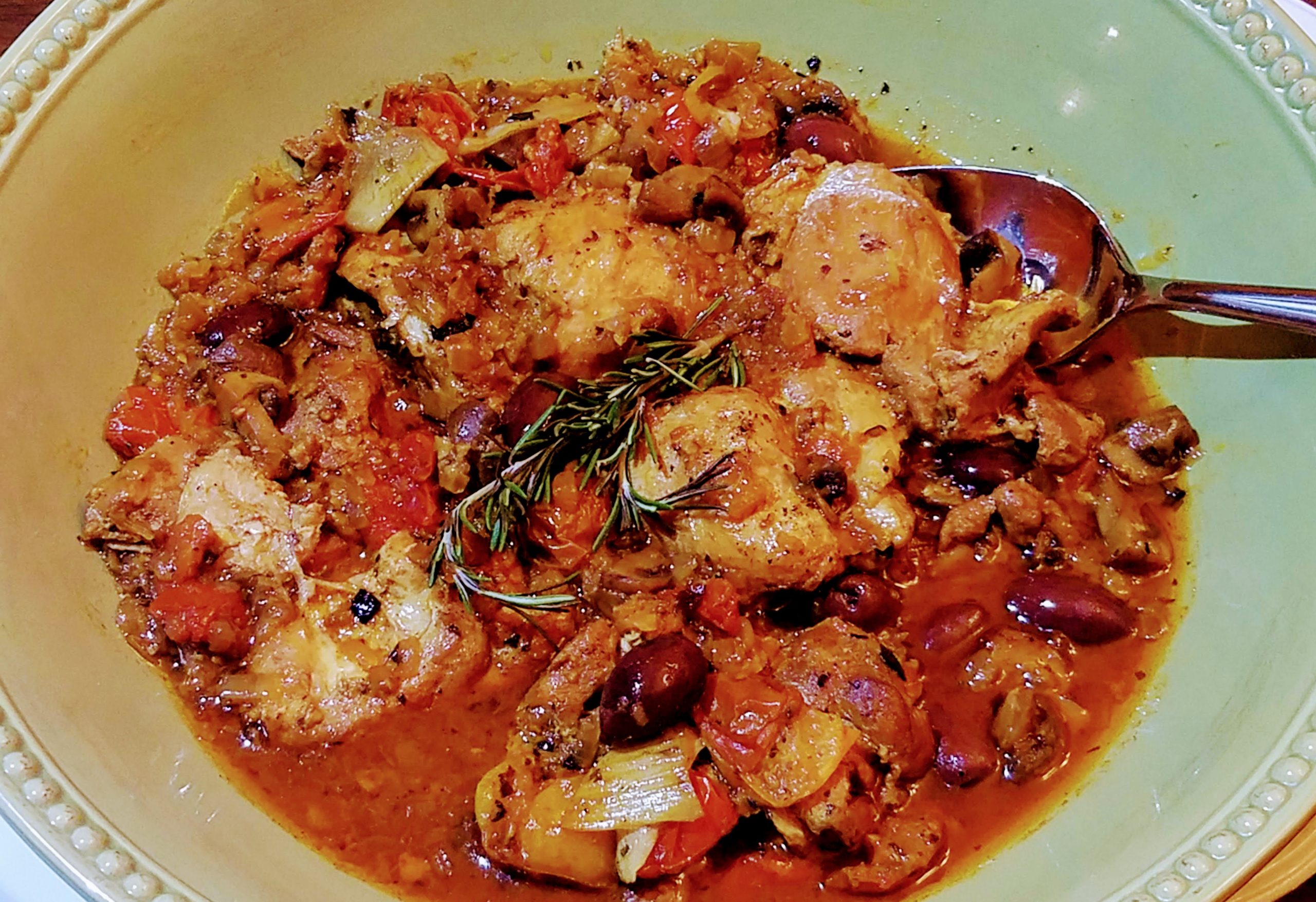 Mediterranean Chicken with Saffron and Smoked Paprika
This dish has all the flavors of Spain! It does have quite a few ingredients, so be sure to gather those together before you start. It will make the process easier. Also, you can omit something if you don't have it on hand.
Ingredients
2 tablespoons extra virgin olive oil (EVOO)

1 medium onion or ¾ of a large onion, diced

½ teaspoon salt

¼ bulb of fennel, sliced fine, optional

5-6 cloves garlic, minced or crushed

1 tablespoon extra virgin olive oil (EVOO)

3-4 boneless, skinless chicken breast halves or 4-5 boneless, skinless chicken thighs, salted and peppered

½ tablespoon butter (or non dairy butter) plus ½ tablespoon extra virgin olive oil (EVOO)

6-8 Baby Bella mushrooms, washed and quartered

1 cup grape or small heirloom tomatoes, cut up (or 3/8 cup sun-dried tomatoes, drained and chopped small)

½ teaspoon crushed basil, gluten free

½ cup Sauvignon Blanc wine or other white wine, optional (use ½ more of chicken broth)

½ cup chicken broth, gluten free

½ teaspoon smoked Spanish paprika, gluten free, or another paprika, gluten free

10 threads of saffron, gluten free

¼ cup artichoke heart halves, cut up (I like Trader's Roasted Marinated Artichoke Halves)

¼ lemon, juiced

¼ cup Greek kalamata olives or Spanish olives
Instructions
Preheat the oven to 300 degrees F.

In a large Dutch oven, in 2 tablespoons of olive oil, sauté the onion for 2-3 minutes stirring occasionally, with the salt. Add the fennel slices and continue stirring until the onion is golden and mostly cooked. Add the garlic and stir the pot a few times before removing the vegetable mixture to a small plate.

In another tablespoon of olive oil, brown the chicken over high heat, for 4-5 minutes, turning once to brown the other side. Remove the chicken to a plate.

Add the ½ tablespoon of butter and ½ tablespoon of olive oil and brown the mushroom quarters quickly over high heat. Remove to another small plate.

Add the tomatoes, sprinkle the crushed basil over, sautéing for a minute while stirring. Add the wine and deglaze the pan, being sure to stir the bottom well. Then stir in the chicken broth. Next add the paprika and saffron and stir. Add back in to the pot, the chicken, onion and fennel medley, mushrooms, and artichoke hearts. Squeeze the lemon juice over the ingredients.

Cover and cook at 300 degrees for approximately 1 ½ hours (or 1 hour, 20 minutes). Chicken will be very tender. Add the olives during the last 10-15 minutes of cooking. Remove the cover before returning to the oven to finish cooking.

Remove from the oven. Serve over a bed of brown rice or white rice. Garnish with a bit of chopped Italian parsley if you like. And serve with small lemon wedges or spritz the top of the dish with lemon after cooking.