Ooh, I love this chicken dish! We grew up going to Greek festivals with my family and the flavors here are so similar to what we used to eat at those events. And although I have not been to Greece yet, it's on my bucket list! Beautiful views, the Mediterranean Sea, seeing new cultures, ancient ruins, and brilliant cuisine; we must visit this country soon!
Until then, we will continue to enjoy some of the flavors of Greece and the Mediterranean when we make these grilled thighs.
Grilling is so easy and takes little time. And little clean up time as well! I do like to marinate mine for at least a few hours so they get plenty of flavor. Then they have plenty of flavor when sliced and inserted into a gluten free pita bread or flatbread.
I love serving these with a nice Saffron Rice (Gluten Free) or Moroccan Brown Rice Pilaf with Dried Fruit (Gluten Free). Add some gluten free pita or flatbreads and a few dipping sauces to the menu and voila! The Ultimate Greek Salad will make it a perfect meal!
For an easy dipping sauce, try heating a few tablespoons of good EVOO olive oil. Add some minced garlic, dried or fresh rosemary or oregano, and a few crushed red pepper flakes. Heat over low heat, stirring or shaking the pan on the stove until the garlic is fragrant. Cool or serve warm with the gluten free flatbreads. Add a teaspoon of balsamic vinegar if you like.
When you are eating this meal, you'll feel like you are in the Mediterranean! All you need is a bit of authentic Greek music!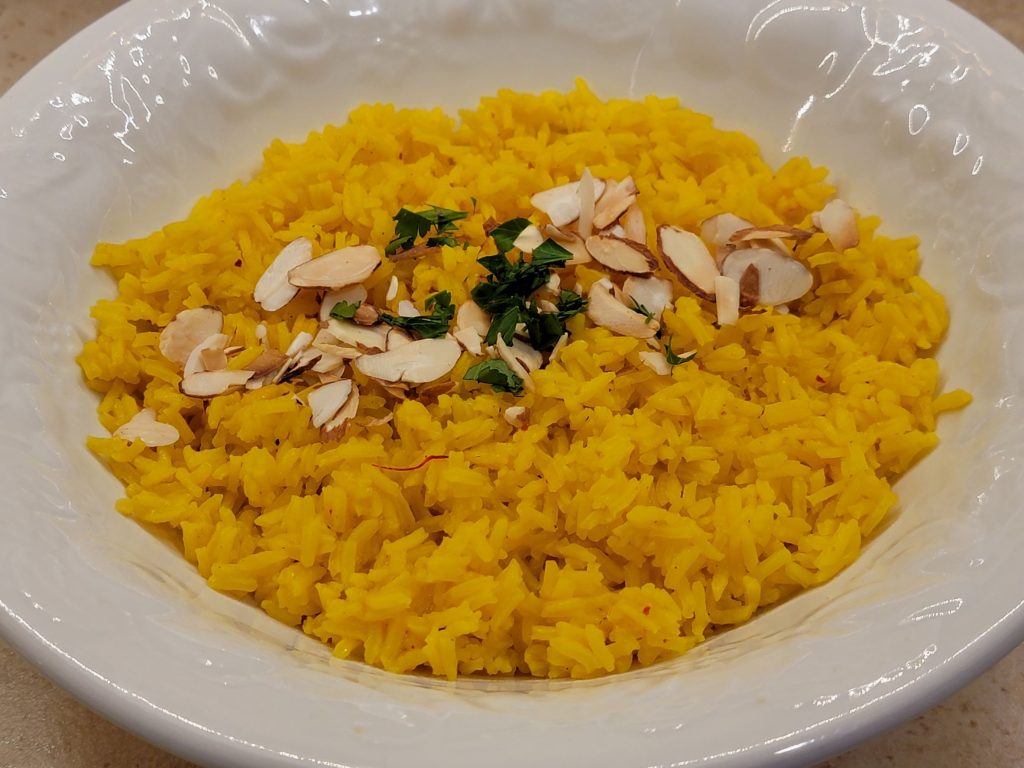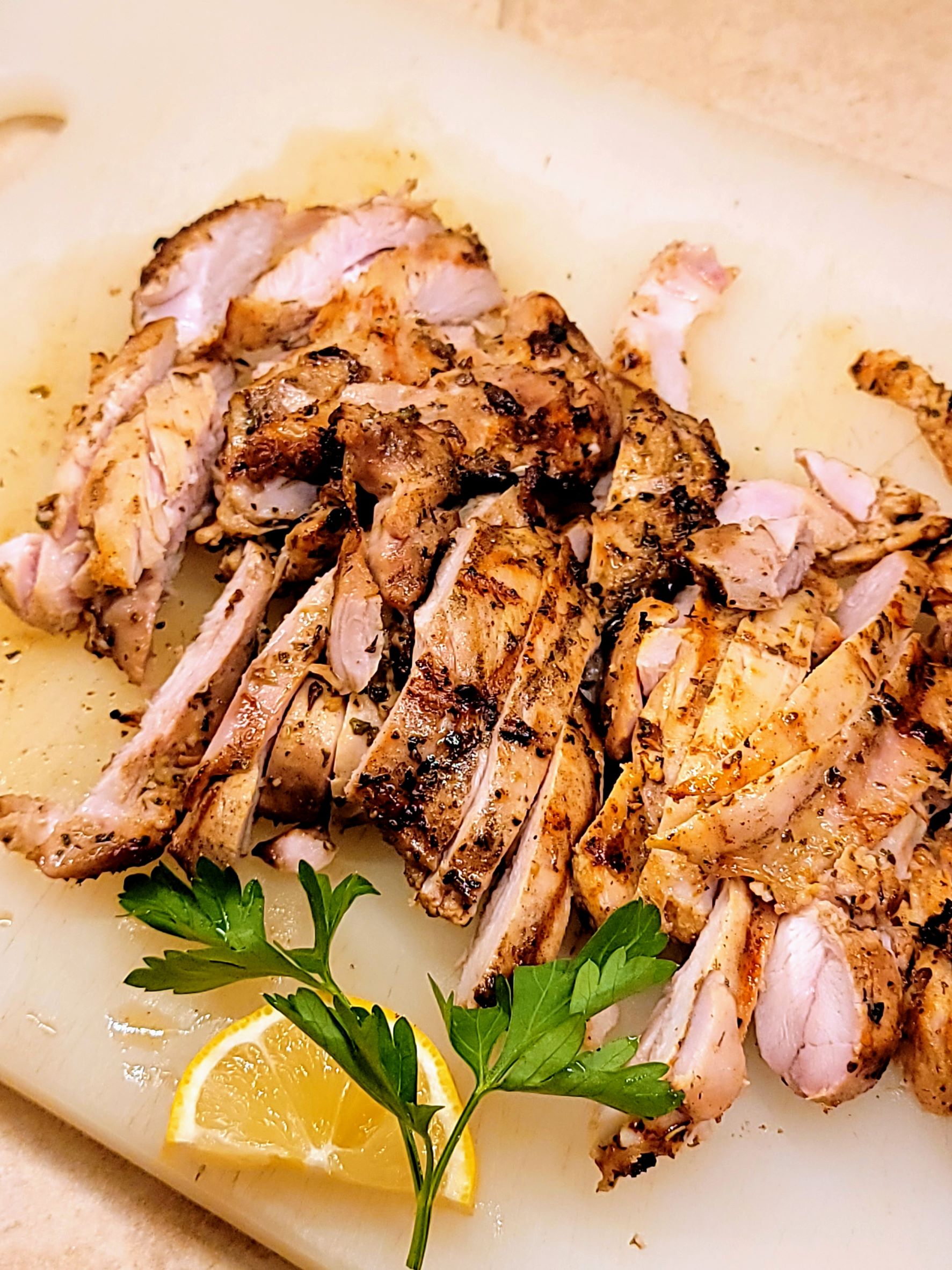 Marinated and Grilled Greek Chicken (Gluten Free)
This grilled chicken has the best flavor and is always tender and moist! Use this in pitas or flatbreads, gluten free if you need them, and enjoy a nice international meal.
Ingredients
7-8 (2-2.25 lbs.) chicken thighs, boneless
3 tbsp olive oil
1 ½ teaspoons red wine vinegar
2 tbsp lemon juice
1 ½ tbsp Greek yogurt or plain yogurt 
2 cloves garlic, minced or crushed
1 ½ teaspoons dried oregano, gf 
½ teaspoon paprika, gf
¼ teaspoon ground cumin, gf
1 ¼ teaspoons Kosher salt, or ¾ teaspoon salt
½ teaspoon black pepper
Lemon slices and minced parley

to serve
Instructions
Combine the marinade ingredients in a small bowl. Pour over the chicken thighs in a pie plate or bowl. Cover and refrigerate for 1- 5 hours. Turn the meat a few times during the marinating time. About 45 minutes before grilling, remove the chicken from the refrigerator to bring to room temperature. 

Heat the grill on high heat. Grill the chicken thighs for 7 minutes on one side before turning over to grill for 6-12 minutes on the other side. Turn the grill down a bit if the thighs are getting too charred. The thighs are done when a meat thermometer registers 175 or 180. The meat temperature will rise a few degrees and the meat will be moist and tender. 

Slice the chicken thighs and serve with lemon slices and parsley. Serve in or with gluten free flatbreads or pita breads and Greek salad or a cucumber and tomato salad. Rice pilaf is also a nice accompaniment.