Salad is a gift!
There's something about the enjoyment factor when eating a salad made by someone else! Maybe it's because you know all the work that went into it, but didn't have to endure endless washing and chopping, maybe because we have each made an incredible amount of salads in our days. I just know I love when someone makes me a salad and it's always a gift– and this flavorful Quinoa Salad (Gluten Free) is a pleasure to eat!
This salad, doesn't require much cleaning or chopping and has some delicious and exotic ingredients in it, so the making of it, seemed a breeze.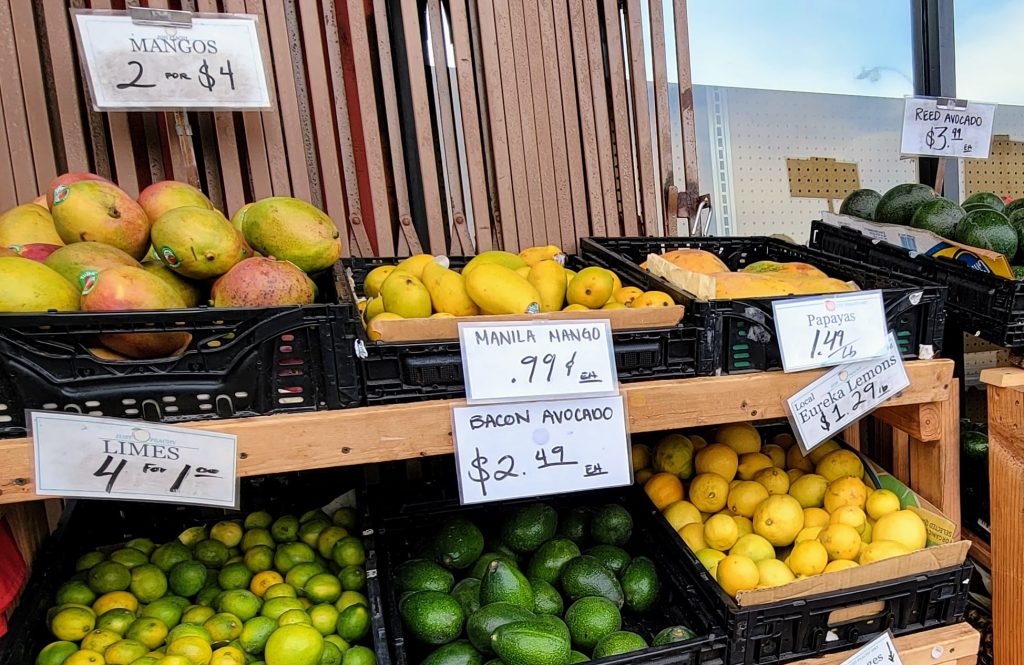 The avocados are pretty decent here now, and although the papaya could have been riper, it works fine in the salad. Pomegranate seeds ~ well, they are just for color and texture here. If you can't get ahold of papaya (or they aren't ripe in the store), try mango in place of it.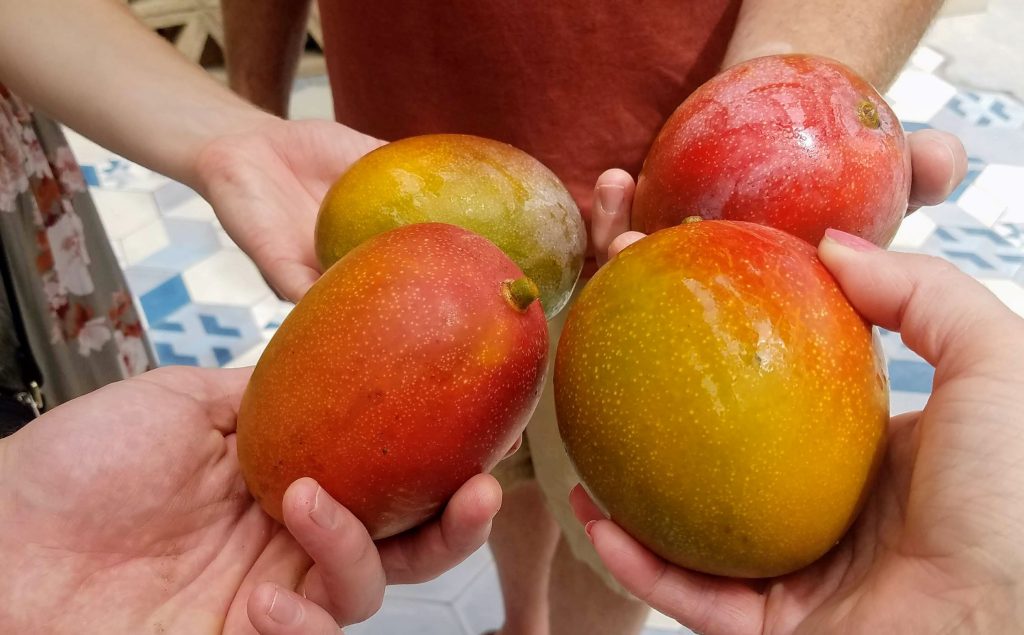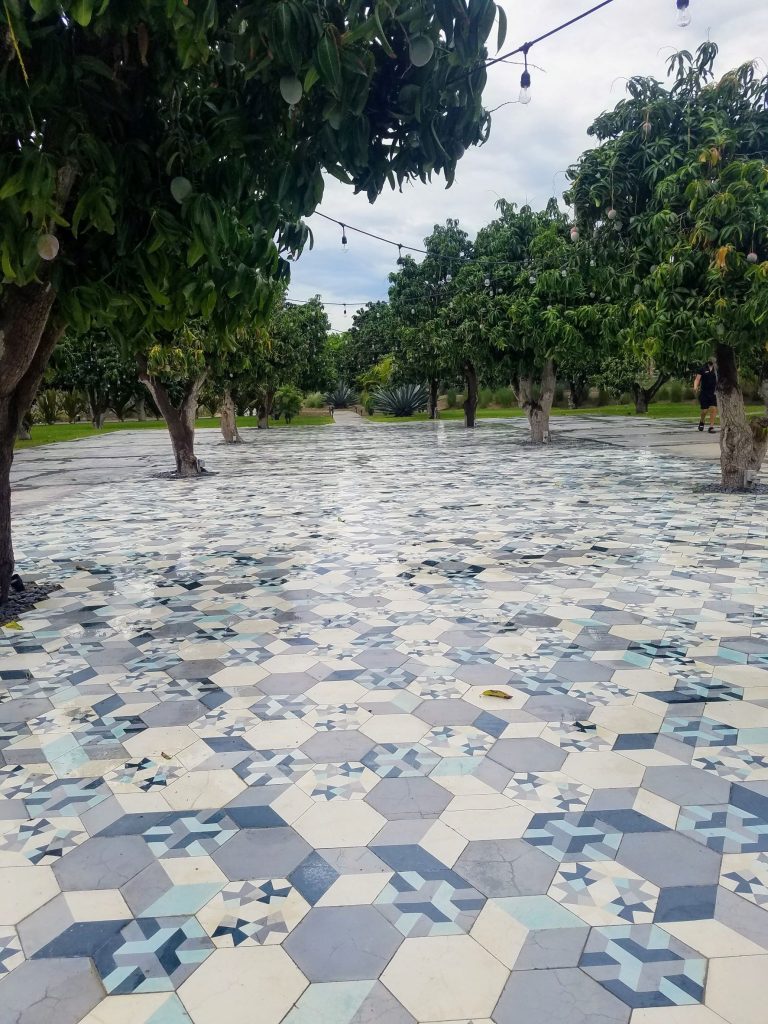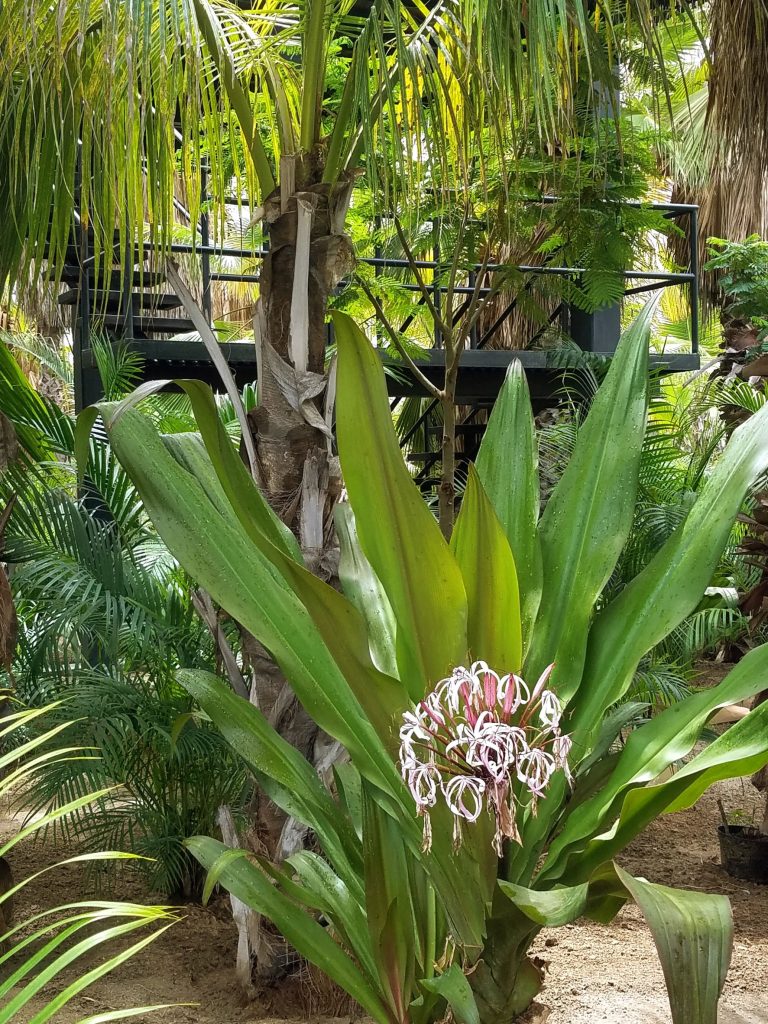 Quinoa and its many health benefits
The quinoa is simple to make, cooking in just 15 minutes. It's also readily found organic (and is gluten free). I like the tri-colored quinoa for some added color. You can start the quinoa before preparing the produce and then it will be cool when you are ready to put the salad together.
Enjoy this salad for a lunch or even a dinner. The portions will vary depending on whether it's the main dish or a side dish.
Protein in quinoa?
I would definitely add some nuts, maybe macadamia or almonds for some added protein if making this your meal. The one cup of cooked quinoa in the salad does contain about 8 grams of protein, which is significant. It also contains many vitamins and minerals, including iron, magnesium, and manganese. It has many health benefits from heart health and blood sugar health, to high fiber content for digestive health and weight loss. It's a naturally gluten free grain. Although carbohydrate containing, it does not spike blood sugar levels as some other grains or breads.
Sweet guava dressing
The dressing is sweetened with a little honey as well as the sweet juice, so if you prefer a more tart dressing, just omit the honey or add only half as much. A squirt of fresh lime juice could give it a little tartness.
We love this quinoa salad (gluten free) and we hope you do too! For more yummy, gluten-free salads of ours, check out colorful options: Mama Laura's Kitchen Salads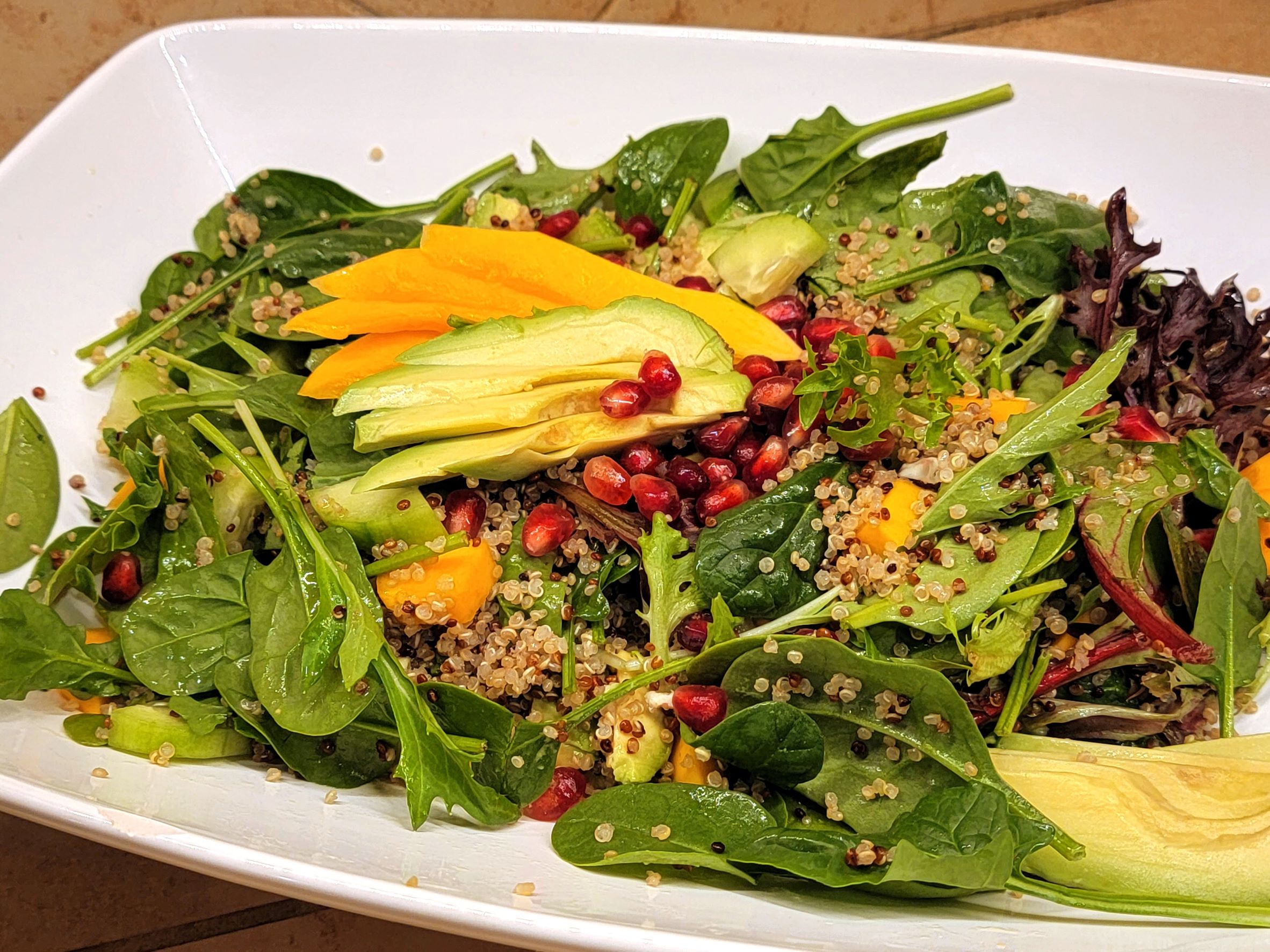 Papaya, Avocado, and Quinoa Salad (Gluten Free)
Delicious and filling, this Papaya, Avocado and Quinoa Salad is a colorful salad to enjoy as a side or a main dish. Bursting with flavor and texture tantalizing, this salad will satisfy your taste buds.
Ingredients
1 cup cooked quinoa

1/2 -3/4 ripe papaya (or substitute 1 mango)

cubed and some sliced and reserved for topping

1 avocado

half cubed and half sliced to top

1/2 cucumber

sliced, then cut in halves or quarters

1/4 cup pomegranate seeds

2 cups spring mix or greens of your choice
Guava Honey Dressing
1 T guava juice or Passion, Orange and Guava juice

3/4 T white vinegar or rice vinegar, gf

3/4 T honey

1 T avocado oil or olive oil

Pinch of salt
Instructions
Add the greens to the bottom of a salad bowl or flat bowl. Spoon cooled quinoa, papaya (reserving some slices or cubes for the top), cucumber, avocado pieces (reserving slices for the top) and half of the amount of pomegranate seeds.

Drizzle half of the dressing over the top and toss together. Add reserved papaya, avocado, and pomegranate seeds to the top. Add more drizzled dressing over the top of salad and serve immediately.
Guava Honey Dressing
Stir or whisk together the ingredients until combined.