Jump to Recipe
Print Recipe
My Laura's Favorite Morning Smoothie is a great way to start your day. Why not start your day with a meal that 's loaded with veggies and fruit, almond milk, and some nuts. That's all this smoothie is! I often don't feel like a big breakfast, but do need to eat something. So, a smoothie for breakfast is a great option.
To add a little protein and flavor, I love to add in peanut butter or almond butter. You'll also get some protein from the almond milk. Other than that, it's just greens, berries, and a banana. We seem to always have overripe bananas here, and I'm always using them to make banana breads and muffins, but there is still an abundance! I just peel them, half them, and toss them in a gallon freezer bag for smoothies. Usually in the winter when it's colder, I don't feel much like a smoothie, so now that it's almost summer, we need to start using them up!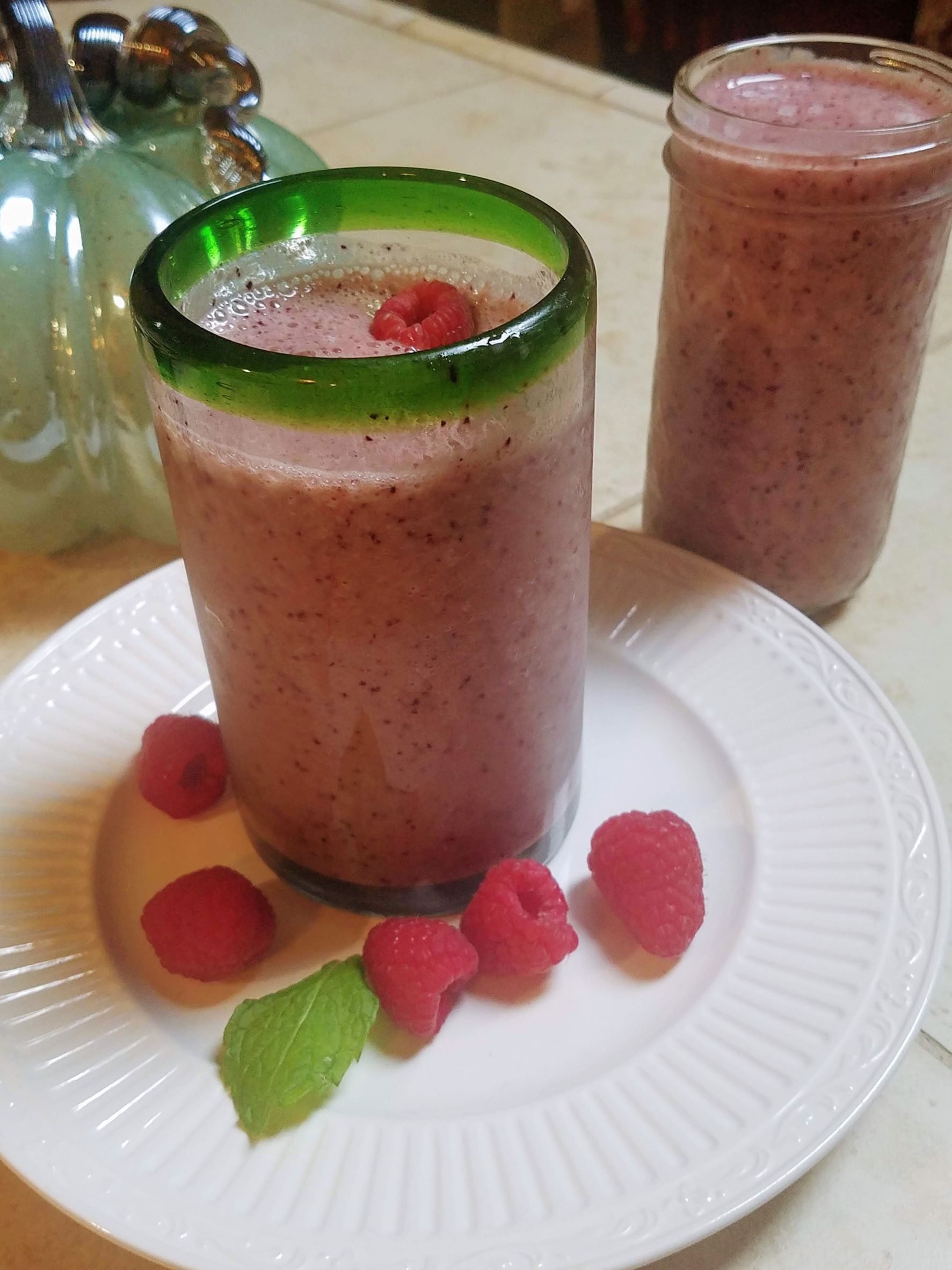 Laura's Favorite Morning Smoothie
A healthy way to start your day. Simple foods. No gluten.
Ingredients
1 ½

cup

Califa Farms Unsweetened Almond Milk, gf

1 ½

cups baby spinach, kale, or arugula

2

tablespoons

peanut butter or almond butter

1

frozen banana, halved

1 1/2

cups

fresh or frozen berries, raspberries, strawberries, or blueberries
Instructions
Add the ingredients in the order listed and blend on low speed for 1-2 minutes. Increase speed of mixer or Vitamix to medium high for several minutes. Push down as needed with Vitamix plunger until a smooth texture smoothie is attained. Pour into 2 glasses and serve.
Notes
I like adding a little peanut butter or almond butter to my morning smoothies, because often it's all I eat until late lunch. That helps tie me over a bit. 
Using arugula instead of spinach, you will have a more intense taste.