2021 ~ Healthy Habits and Healthy Eating ~ Smoothies and Salads ~
If you are like me and many others, January is a time to reset our goals and practices. There are so many diet plans and intermittent fasting ideas out there, as well as other ways to support a healthier body (including your mind and spirit): online fitness plans and yoga challenges, Pilates and dance programs to subscribe to, encouraging us towards stretching and breathing and exercising as a way of life. There are so many tools available to us online also, that support a healthier spirit also, online free Bible reading plans or devotional readings, scripture meditation, etc. You may have decided that less media or phone usage is something that could be beneficial for you, especially given the current state of the upheaval and division in our nation. This time might be a time where spending more time reading, listening to music, playing or learning an instrument, crossword puzzles or other mind puzzles, jigsaw puzzles, or maybe a daily or weekly gratitude list or prayer list could lift your spirits or challenge your mind. You may have possibly set some health goals already to, to exercise more maybe or eat healthier, maybe include more fruits and vegetables in your diet, or eat less sugar and low value carbs. Often, January has been a reset for my body, following the Whole 30 plan (they say it is not a diet but a change in eating and eliminating food groups that cause inflammation or digestion issues in our bodies). I have had a lot of health issues over the years, with many allergies, headaches, pain and inflammation in my joints, and although taking gluten out of my diet years ago, there are times that I still have problems with my digestion and other health issues. So, resetting my system can be very helpful. Whole 30 can be quite restrictive and somewhat rigid though, but I do feel really well when I eat following the plan. Thirty days without dairy is probably what is the most difficult for me. The cravings go away after a few weeks though! After a challenging year, many of us have been eating more comfort food, and enjoying more treats as we are baking more, or maybe more wine or sodas is your thing. For this year, my goal is simply to eat healthier and more balanced, since I have already used food plans which eliminate food groups in the past. If you do have digestion or other health issues, these are great ways to figure out foods that your body may struggle with. When I was really sick as a young adult, I was put on a diet that was only steamed vegetables (not too fun) but then added new food groups in every few weeks. It was a great way to see what foods caused issues my body. Whole 30 is definitely easier than that was! Back to eating healthier….for me, I will be eating more salads and healthy smoothies for lunches, overall less sweets and less carbohydrates that are empty calories. I still like to treat myself to a treat occasionally. But maybe instead of purchasing a treat, bake a treat yourself, maybe even substituting maple syrup or another healthier sweetener choice for the processed sugar. In many recipes, I'll substitute almond flour for half of the gluten free flour, which doesn't usually affect the taste or texture in most baked goods. Try using extra virgin olive oil or avocado oil when baking and cooking. Eat the thing you love occasionally and in moderation. Have a small square of extra dark or bittersweet chocolate (with 72-85% cacoa). Trader Joe's 72% Cacao Dark Chocolate Chips have only 4 grams of added sugars in one tablespoon of chips. That's not bad! Dip a few strawberries in a tablespoon of melted dark chocolate chips. Here are a few smoothies and salads I've enjoyed the past week. I like to include a tablespoon of peanut butter or almond butter for a small bit of protein to the smoothies, and often will top my meal salads with a small amount of nuts, for the same reason, a bit of protein so I'm not hungry again in an hour. These fresh fruit and vegetable salads and smoothies are loaded with antioxidants, vitamin C, folic acid (the spinach ones), vitamin A and K, potassium, quercetin and so much more! I read an article on the benefits of quercetin this week, in Better Nutrition magazine that is free at Felton Nutrition, in Felton, Ca, my favorite place to shop for vitamins and other nutrition/health needs. Their staff is so knowledgeable. Check them out when you can. The article talked about the benefits, which are amazing. Here's a few the article talked about: the ability to lower inflammation to fighting allergies, to lowering pain levels, supporting a healthy heart, to improving energy, fighting cancer, and more. Quercetin is found in leafy green vegetables, apples, onions, peppers, dark berries and dark cherries, cranberries, cocoa, red wine, citrus, red onion, olive oil and more. I've included a few smoothies and salads here that have some of the foods which contain quercetin. Check out the article, "9 Proven Benefits of Quercetin", from Better Nutrition, January 2021. The magazine download is available free online or in their store. I'm going to try to try to add to my gratitude list daily. It's really good to remember the good things in our lives right now.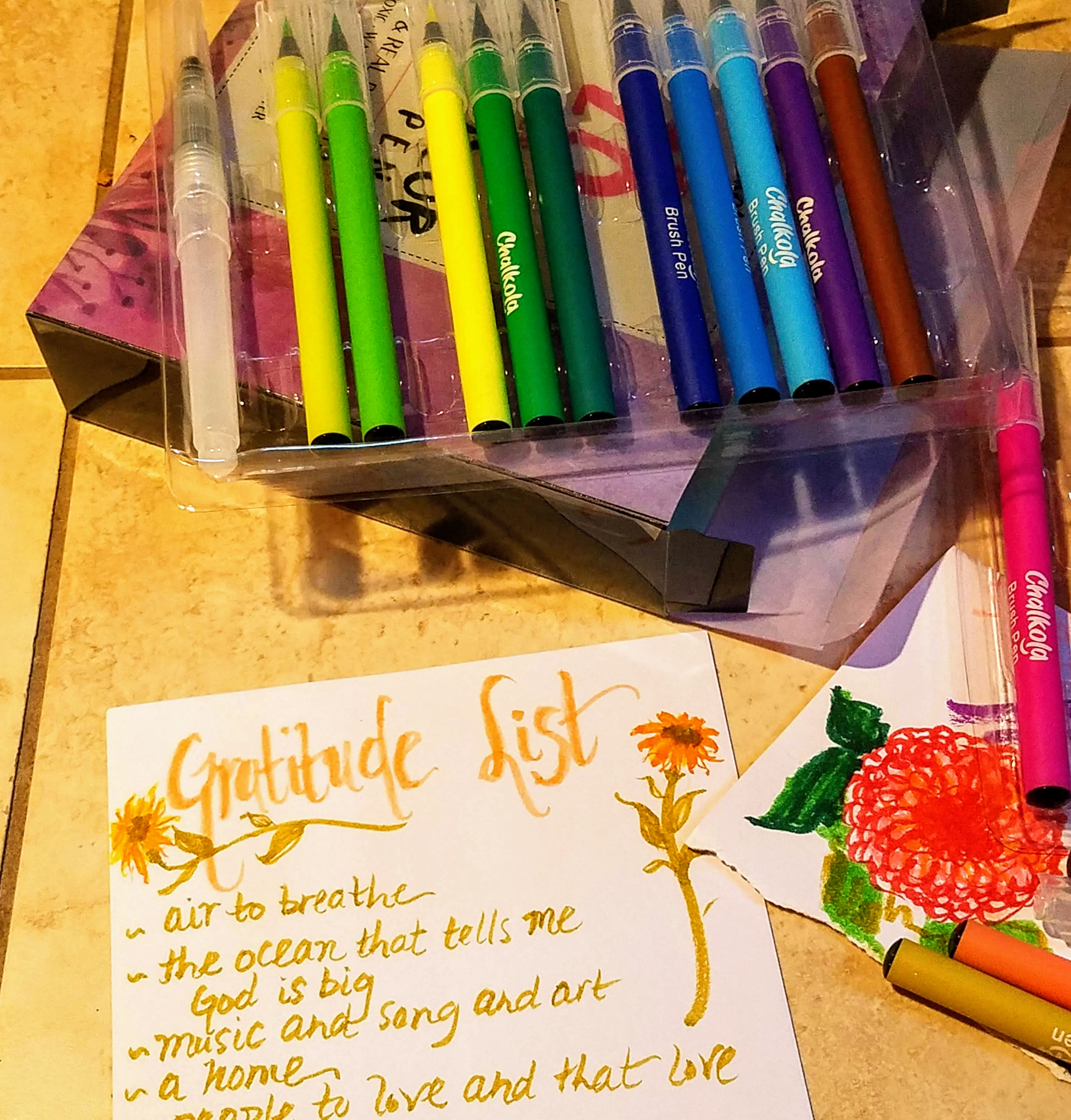 Spinach Salad with Blueberries and Pistachios
Serves 1

Add the ingredients in the order listed to your bowl. Add the vinaigrette and toss to combine: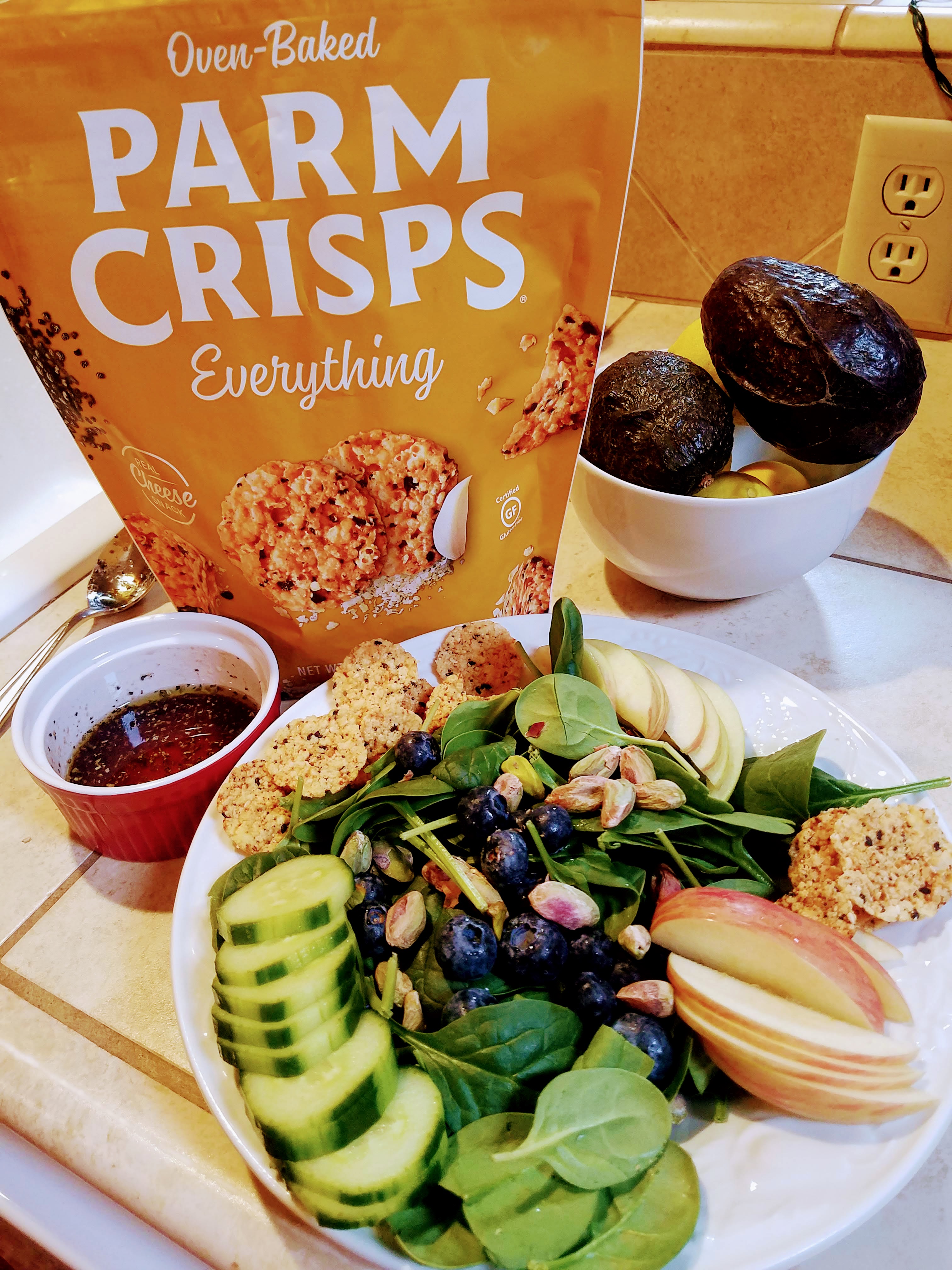 2 cups triple washed baby spinach leaves
1/2 cucumber, thinly sliced
1/2 small cold crisp apple, thinly sliced
1/4 cup shelled pistachios, lightly salted
1/4 blueberries
cheese crisps, Oven – Baked Parm Crisps Everything or homemade, optional


Balsamic Vinaigrette ~ in a small jar or bowl combine the ingredients and stir together:

1 tablespoon of balsamic vinegar
1 tablespoon of red wine vinegar
2 tablespoons extra virgin olive oil or avocado oil
1/2 tablespoon honey or maple syrup, optional
1/2 teaspoon crushed basil or a tablespoon of fresh torn basil leaves
pinch of salt
Satsuma, Avocado and Bell Pepper over a Bed of Spring Mix
Serves 1
Add the ingredients in the order listed to your bowl. Add the vinaigrette and toss to combine:
2 cups Spring Mix or Baby Spinach Leaves, triple washed
1 Satsuma orange peeled, or half of an orange, peeled and sliced
½ of an avocado, sliced
½ yellow bell pepper, thinly sliced
¼ small red onion, sliced thin
Lemon Vinaigrette ~ in a small jar or bowl combine the ingredients below and stir together:
Juice from a half of small lemon
2 tablespoons extra virgin olive oil or avocado oil
1 tablespoon water
½ teaspoon oregano
1 teaspoon honey, optional
Pinch of salt
Blueberry Spinach Smoothie
makes 1 serving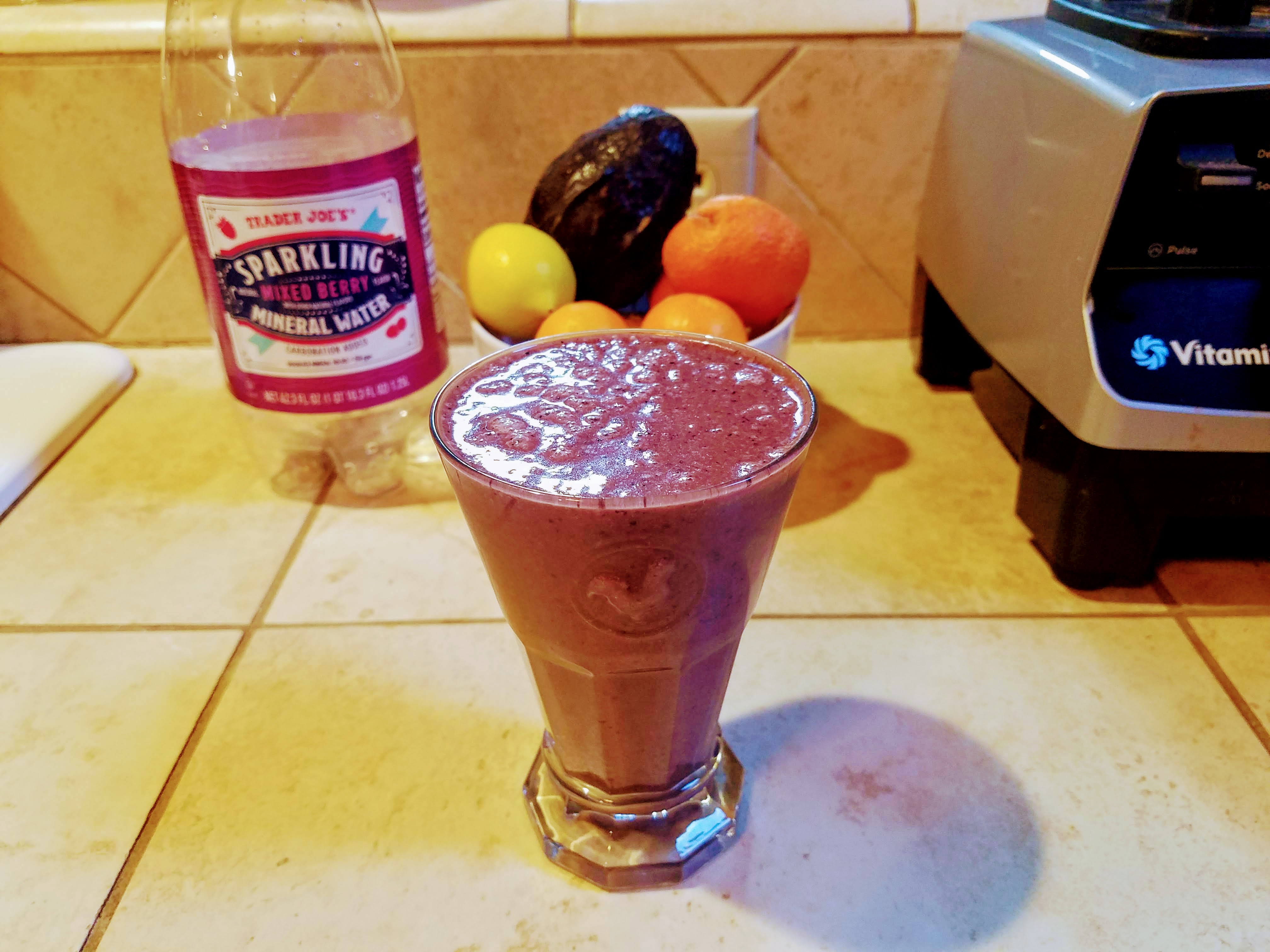 In a Vitamix or blender add the ingredients in this order:
1 cup mineral water, flavored or plain
1 handful of baby spinach leaves, triple washed
½ cup blueberries
½ banana, frozen
1 stalk celery, chopped into 1 inch pieces
1 tablespoon peanut butter or almond butter, no sugar added
Mix on level 3 for a minute (or low speed on blender), then increase speed to 7 or 8 (med high) until well blended.
Strawberries and Carrot Smoothie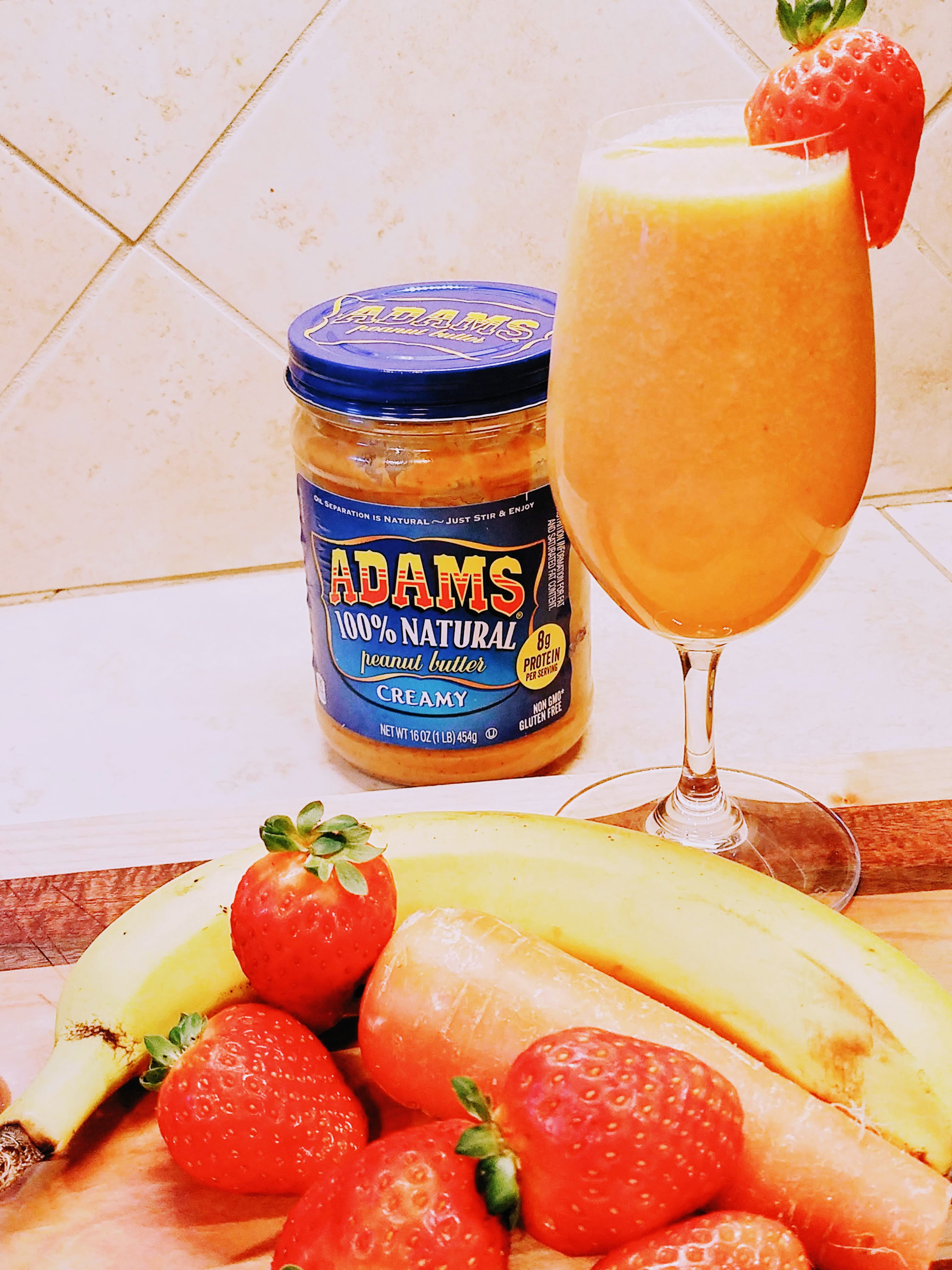 makes 1 serving
In a blended combine the following in the order listed:
1 cup mineral water, flavored or plain
½ large carrot, cut into 1" pieces
½ stalk of celery with leaves, cut into 1" pieces
5-6 strawberries, stems removed
1 tablespoon natural unsweetened peanut butter or almond butter
Mix on level 3 for a minute (or low speed on blender), then increase speed to 7 or 8 (med high) until well blended.