Brussels sprouts or Brussel sprouts (as many have been known to call them). Noun. Def.: similar to little baby cabbages and in the cruciferous family. Taste delicious when fresh. Also yummy when honey and maple syrup are added to them during baking! High in iron and calcium, potassium and vitamin K. In our home, we love adding brussels sprouts (gluten free) to sweeten up our meals.
They originally got their name from Brussels, Belgium. They were first made popular there. Hence, their name should indeed be "Brussels" sprouts instead of Brussel sprouts, which I've called them for most of my life!
These little flower balls grown on a long stem are a cool season growing vegetable. However, you can also find them during the summer months here in Watsonville, California's cooler growing area.
When my daughter was little, she would say she liked these better than candy! She was only two though, so I think later her opinion did change later! But still, if you serve these up fresh and covered in flavor and also crispness, people will like, if not love them.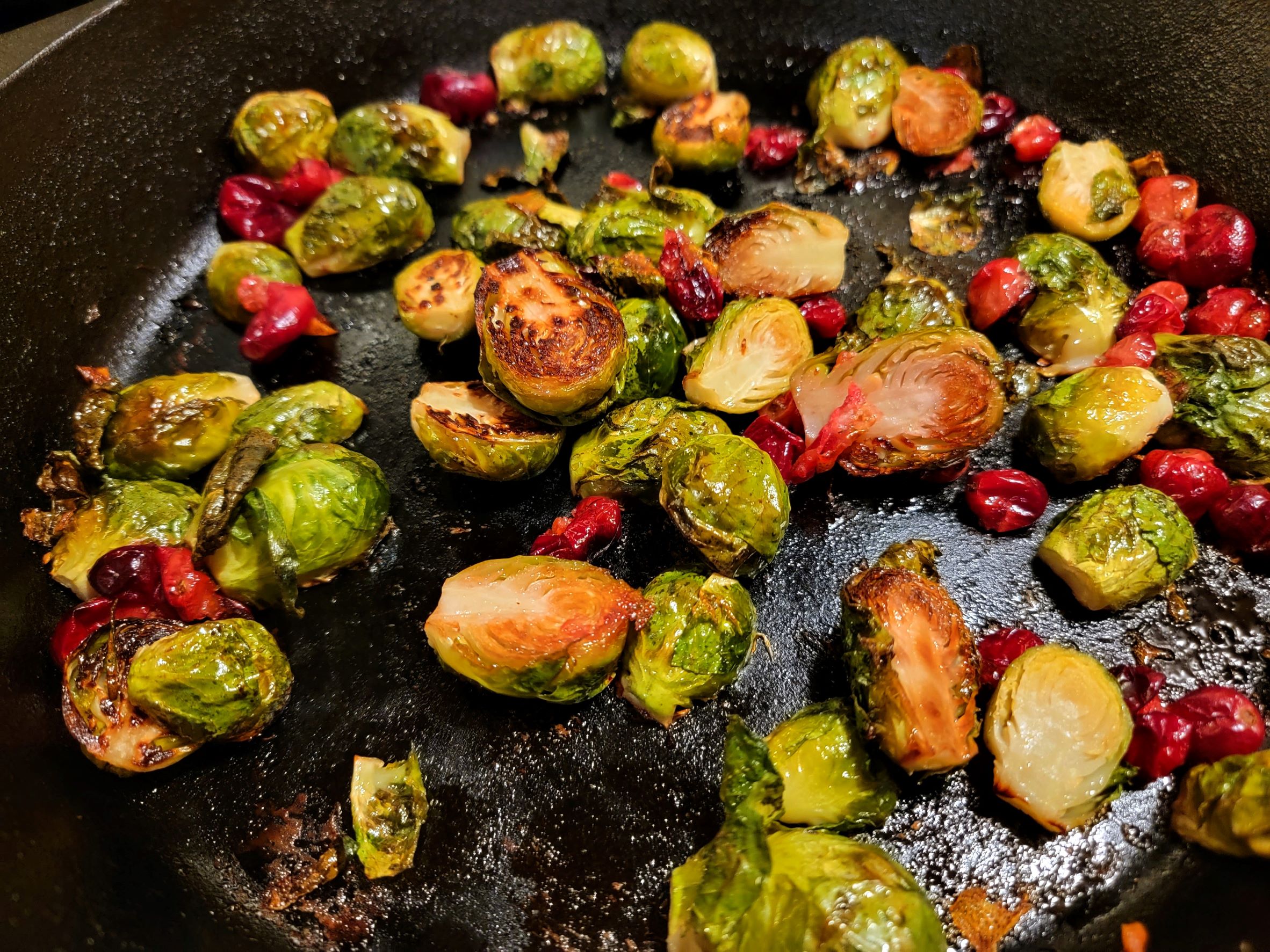 Sweet and Tart, Crispy Brussels Sprouts (Gluten Free)
These Sweet and Tart, Crispy Brussels Sprouts made gluten free are so deliciously crispy and sweet with hints of tartness too. They're also
Equipment
1 cast iron, rimmed stone pan or rimmed baking sheet
Ingredients
2 lbs. Brussels sprouts, trimmed and halved

2 ½ tablespoons olive oil

3 tablespoons honey

1 tablespoon maple syrup

½ teaspoon paprika

gf

¼ teaspoon garlic powder

gf

½ teaspoon Kosher salt, more to taste

a sprinkle of crushed black pepper

⅛-¼ teaspoon Aleppo Pepper or Crushed Red Pepper, optional

gf

8-10 ¼" wide orange peels

½ cup whole cranberries
Instructions
Preheat oven to 450 degrees.

Place the Brussels sprouts on a rimmed stone pan or cookie sheet or large cast iron skillet. Drizzle with olive oil. Stir together the honey and maple syrup, paprika, and garlic powder. Drizzle over the Brussels sprouts. Add the black pepper, Aleppo pepper, and salt. Toss in the orange peel.

Roast for 10 minutes. Add the cranberries. Roast for 10-15 minutes more or until browned and crispy on the edges.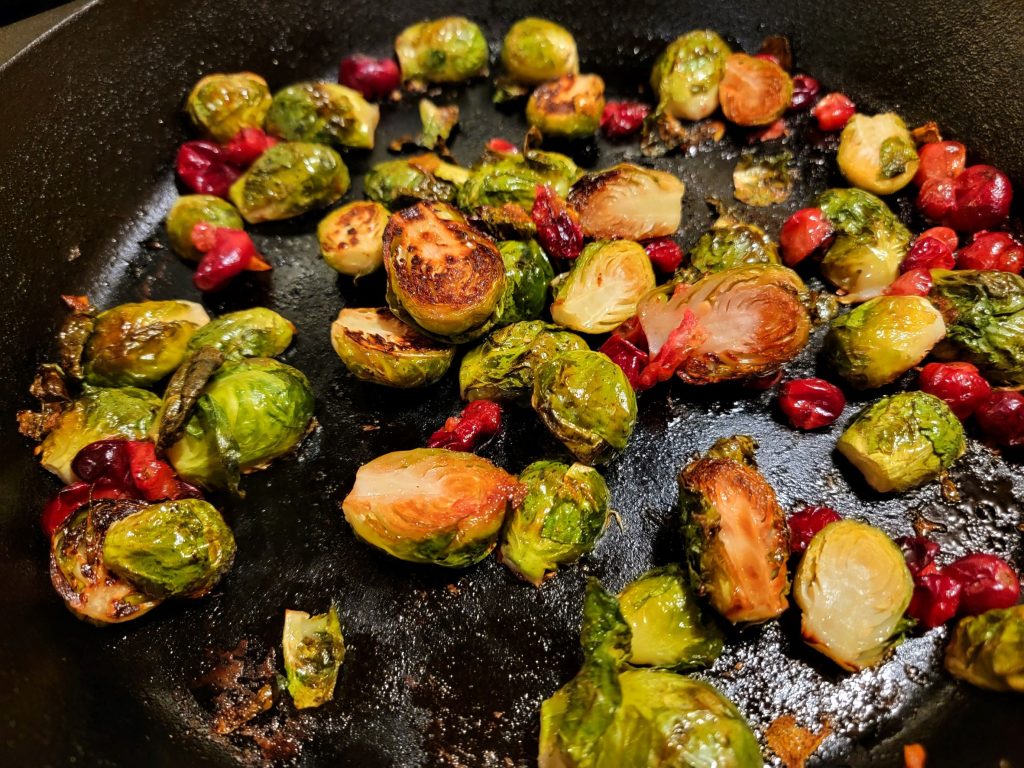 Other Mama Laura's Kitchen veggie side dishes we love:
Pomegranate and White Bean Salad over Spinach (Gluten Free)
Roasted Butternut Squash, Blackberries, and Gorgonzola (Gluten Free)
Charred Green Beans (Gluten Free)
The Best Artichokes – ON or OFF the Grill