Summer drinks are delightful, refreshing drinks that quench your thirst! I love the Paloma, which is slightly similar to a margarita, in the fact that it uses lime juice and tequila. It also contains grapefruit juice, which I happen to love. I like my Paloma best with a little bit of Fever-Tree Sparkling Grapefruit Soda. Fever-Tree uses hand picked grapefruit for this sparkling drink. It's not too sugary, and it's gluten free, along with their ginger beer and many of their other products. Salt the rim if you like, or do a chili sugar rim for a change up. Then sit outside and have some chips and salsa with your refreshing drink.
Or maybe serve this with your next Mexican flavored meal. It would be perfect with Gluten Free Carnitas tacos or tostadas, or with battered fish tacos. Try my Gluten Free Batter for Fish-n-Chips, Onion Rings, or Tempura Vegetables, for a great battered fish taco.
I like ordering margaritas or the Paloma when out, because most often tequila is made from agave and is completely gluten free. Cointreau is gluten free, as is Patron. But always pass on the Triple Sec, if you are sensitive to grain alcohol (as I am). Even the grapefruit soda used could contain gluten, so be specific with your needs when ordering. I like to stick to products I know I can have, so I don't leave feeling sick and getting severe GERD.
If you want to make this a mocktail, simply sub out the tequila for sparkling water or Fever Tree Tonic or Club Soda. It will still be delicious.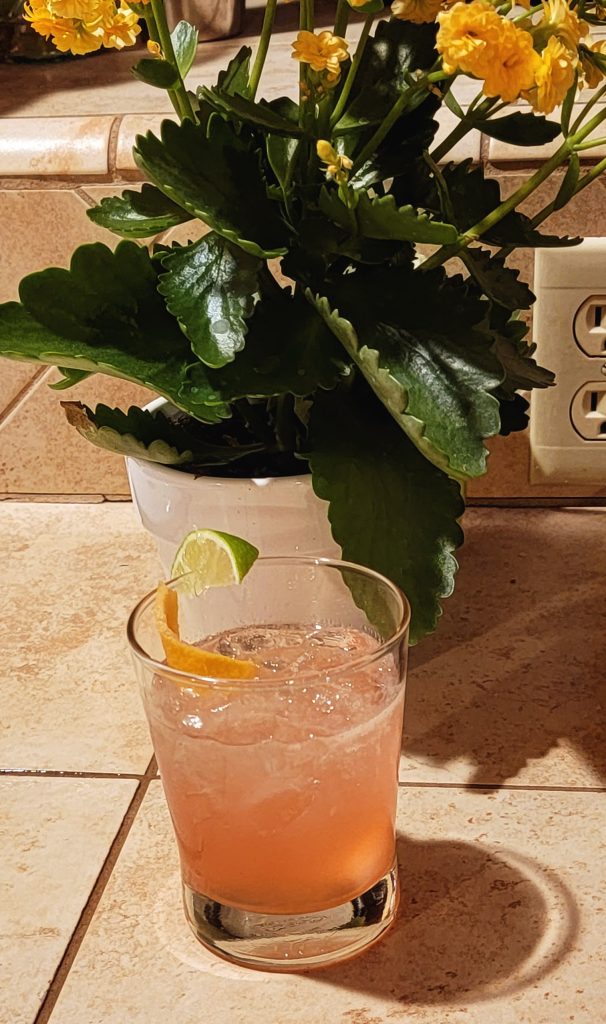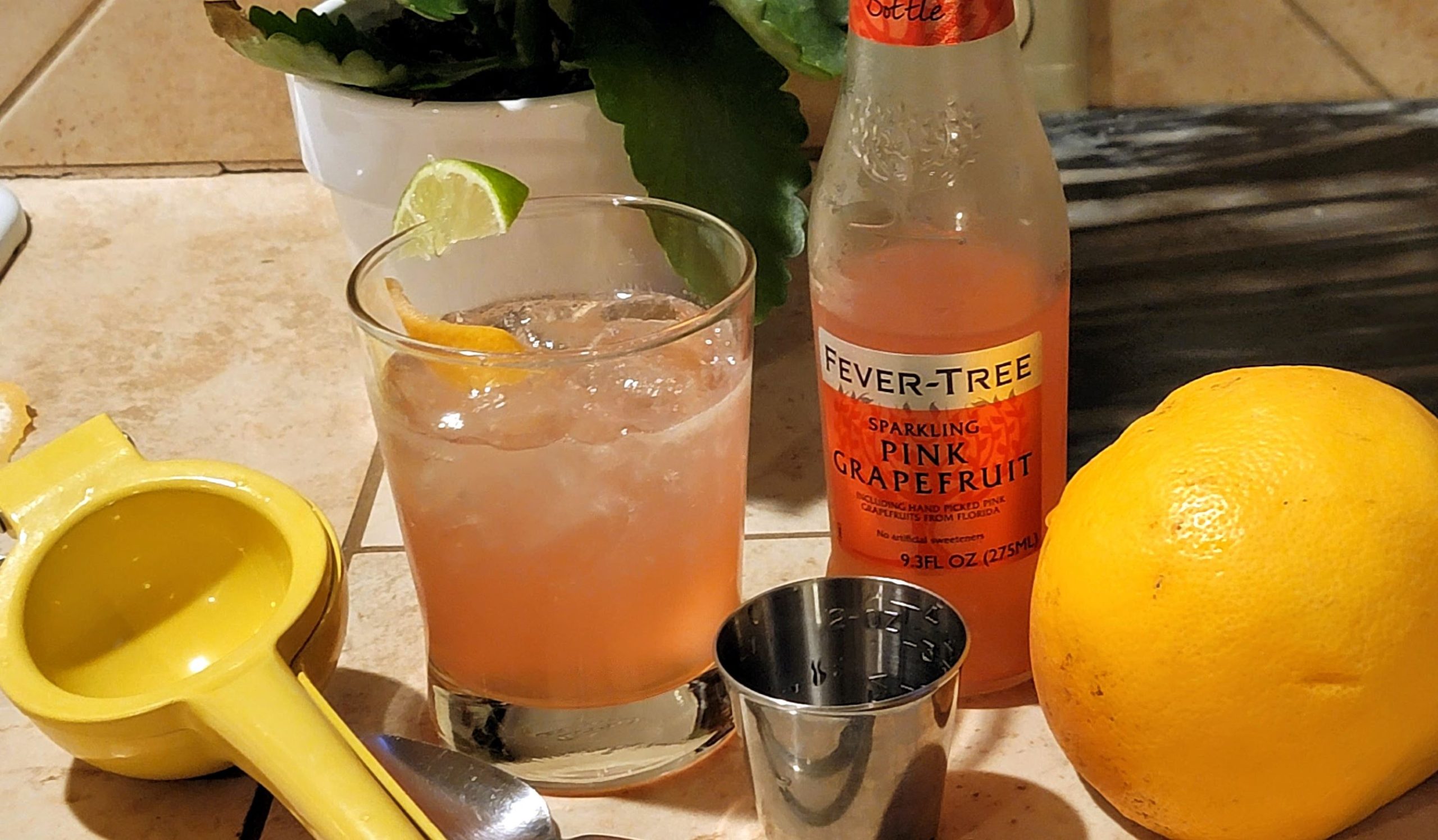 Refreshing Paloma Cocktail with Fever-Tree Sparkling Grapefruit
Super refreshing drink with few ingredients that would contain gluten. Try this with a salted or sugared rim, or even a chili lime or chili grapefruit rim. Then sit back with some chips and salsa or Gluten Free Carnitas Tacos or Fish Tacos.
Ingredients
2

oz.

Gold Hornitos, Reposado Tequila

1

tablespoon

fresh lime juice

1

tablespoon

grapefruit juice

½

cup

Fever-Tree Sparkling Grapefruit

½

oz.

Cointreau or Patron

1

peel of grapefruit

for garnish

1

lime slice

for garnish
Instructions
To Salt, Sugar or Chili Rim the Glass
On a salad sized plate or small bowl, add 1 tablespoon of water, lime juice, or grapefruit juice.

On another salad plate or small bowl, add a few tablespoons of coarse salt, sugar, or 1 teaspoon chili powder (gf) plus 1 teaspoon sugar for Chili Rim. Stir the chili and sugar to mix.

Dip the low ball glass rim in the lime juice, then in the salt, sugar, or chili sugar mixture.
For the Paloma
Add to the lo-ball glass: ice 3/4 of the way up the glass. Add the tequila, lime juice, grapefruit juice, and Cointreau. Stir gently. Pour in Fever-Tree Sparkling Grapefruit. Add the garnish of a grapefruit peel floating and a lime slice/wedge to the edge of the glass.